The coolest place to be outside of New York City.
A vibrant mix of quirky neighbourhoods, trendy bars, artsy scenes and, without a doubt, the best views for miles.
Like most visitors to New York, my first trip was all about the iconic sites – art at the Met, window shopping on Fifth Avenue, boat trips to the Statue of Liberty and pretzels in Central Park. I didn't even leave Manhattan, but there is so much more of the city to explore outside that one borough. Which is why second time around I set out to see another side of the city, by spending 24 hours across the river in Brooklyn.
You can't spend a weekend in New York without going out for brunch – it's practically a city institution. So my first stop of the day was Egg in Brooklyn's trendy Williamsburg district. I braved to queues to start the day with mimosas and French toast dripping with maple syrup. From there it was on to the Brooklyn Museum. New York's second largest museum has artworks which stretch all the way from Ancient Egypt to modern-day America, though you'd need weeks to see it all.
By now it was time for a dose of retail therapy. The Brooklyn Flea market on Williamsburg waterfront is the place to come for vintage goodies – from clothes and jewellery to artwork and furniture. But with no spare space in my suitcase I headed next door to Smorgasburg instead, where there are over 75 local food stalls. I grabbed a lobster roll and a picnic spot on the grass with a fantastic view of the Manhattan skyline.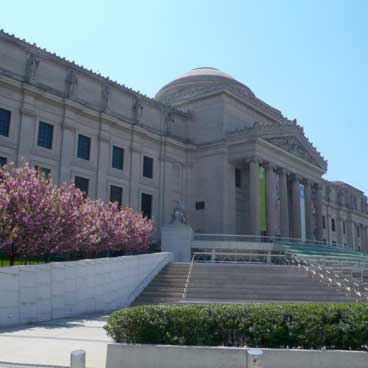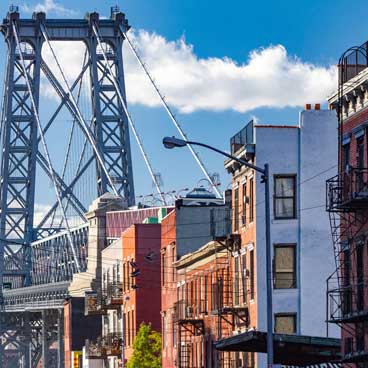 It's easy to forget that New York is so close to the ocean, but on Coney Island you can take a walk along the sand and dip your toes in the Atlantic without leaving Brooklyn. This historic seaside resort is home to a vintage funfair at Luna Park and you can watch contortionists and sword-swallowers at an old-school circus sideshow. Or just do what I did and grab a spot on the boardwalk, and a hotdog, for some great people-watching.
Back in the city, it was time for a beer. The Brooklyn Brewery is one of the few breweries within the city, and runs free tours in the afternoon. So I joined them to find out more about how their beer is made, pick up some tasting tips – and of course try out some of the brews myself.
As the link between Manhattan and Brooklyn, the Brooklyn Bridge is the borough's most famous site and a must-see. As you walk across the 1595-foot-long bridge you get stunning views across Lower Manhattan, down to the Statue of Liberty and Governor's Island. At the end of the bridge is Brooklyn Bridge Park, where I took a walk along the esplanade as the sun started to go down and watched the lights come on across the city. After all that walking I was starving, but luckily just underneath the bridge is a New York pizza institution – Grimaldi's.
Their pizzas are cooked in a coal-fired brick oven, which gives them a light and crispy base. Topped with their signature tomato sauce along with piles of fresh mozzarella and basil, you get one of the best pizzas I've tasted. But make sure to leave room for dessert at Junior's. This 50s-style restaurant serves classic American dishes, but it's their cheesecake that's the star – a delicious, creamy sugar rush that'll have you licking the spoon clean. Like the rest of my day it gave me a real taste of Brooklyn.