Discover a smile around every corner in a destination where old traditions mix with new influences.
French colonial buildings next to Chinese temples. Wartime history mixed in with booming modern development. World-famous street food. The Vietnamese capital Hanoi has a lot to offer.
It's a buzzing place – and that's not just from the constant stream of motorbikes. Hanoi is a popular stopover city, whether you're heading off to explore more of Asia or flying onward. So, here's our guide to seeing some of its highlights in just 24 hours.
Where better to start my taste of Hanoi than the place Vietnam began – Ba Dinh Square. In 1945 President Ho Chi Minh read the Declaration of Independence there to create the country. And not far away is his final resting place, Ho Chi Minh Mausoleum. The huge, severe-looking stone building is open to visitors in the mornings, where you can see his body lying in state; make sure to dress smartly and leave your camera behind.
Next it was time for coffee, with a Vietnamese twist. Egg coffee is a rich and deliciously creamy concoction of egg yolk, coffee and condensed milk. Fully refuelled, it was on to the Temple of Literature. It was founded in 1070 and is the site of Vietnam's first university. You can walk through the beautiful gardens and pagodas, and visit the temple dedicated to Confucius. From there I jumped in a taxi across town to the Old Quarter. This colonial district is full of cafés and food stalls where you can try the unique Vietnamese-French hybrid, a banh mi or stuffed baguette.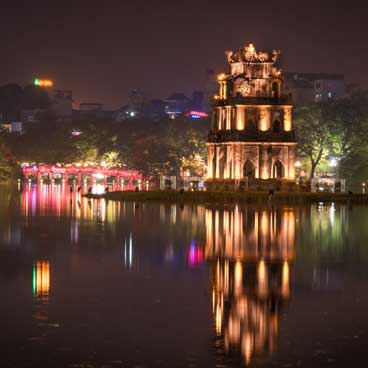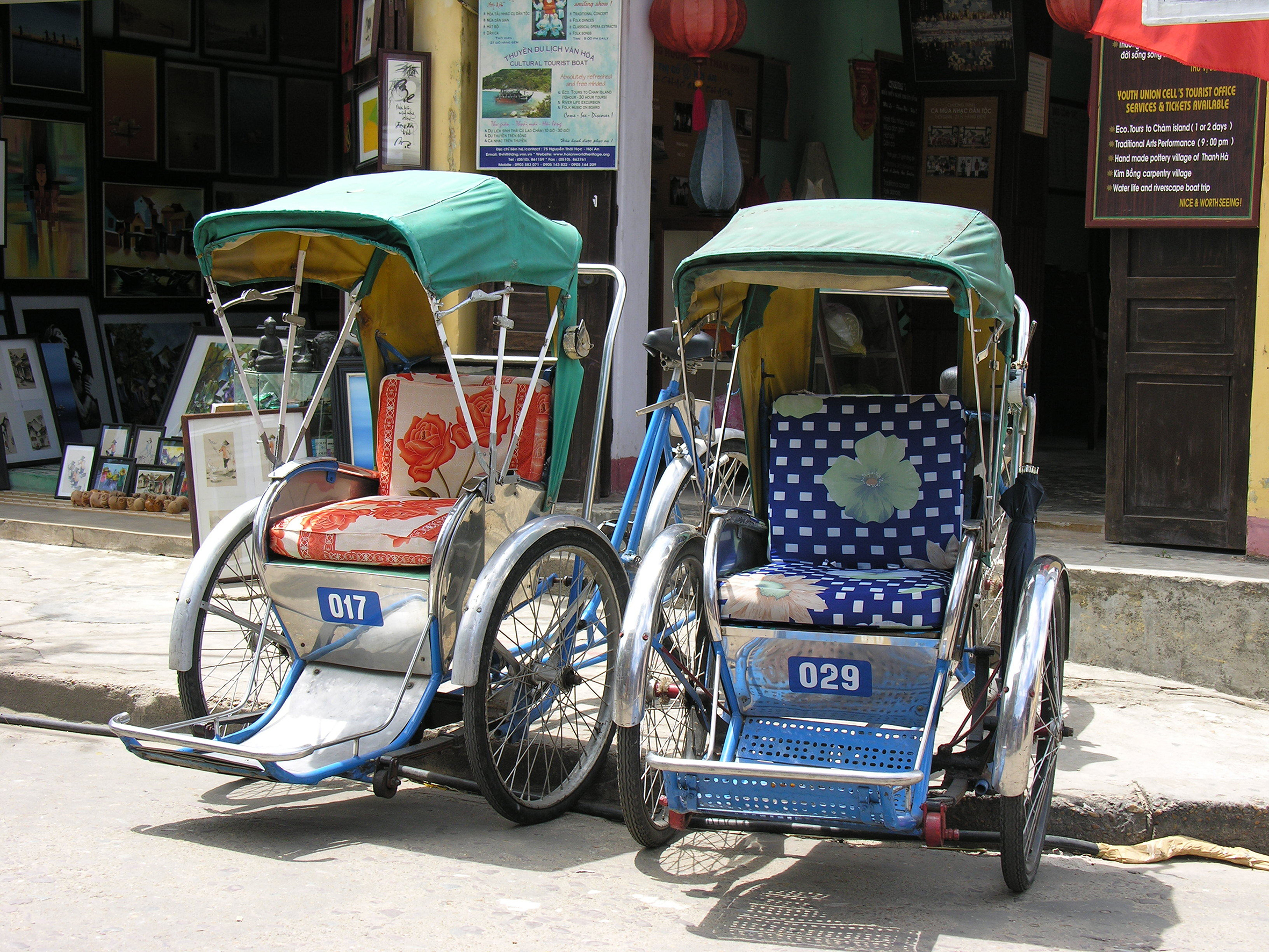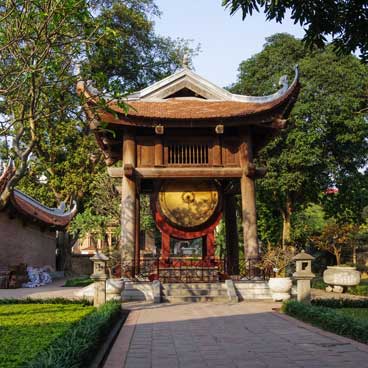 After lunch it was time to explore the Old Quarter. It's a maze of narrow alleyways lined with 15th-century merchants' houses, French colonial buildings and Buddhist temples. Each street was named after what was sold there and it's still a major centre for shopping, with everything from handmade paper to DVDs. There's also an eclectic mix of craftsmen's workshops, art galleries and trendy bars. Crossing the road takes nerves of steel though, as you dodge a stream of motorbikes. So I hailed a cyclo – a three-wheel bicycle taxi – to take me on a spin around the area.
Not far away is Hoan Kiem Lake, a peaceful escape from the chaos of the Old Quarter. Its name means 'Lake of the Returned Sword' and legend has it that Emperor Le Loi's golden sword was grabbed by a turtle on the lake. Neither were ever found so he decided it must've been the Golden Turtle God reclaiming the sword he'd given him during a revolt against the Chinese Ming Dynasty. So he renamed the lake and built a tower dedicated to the turtles, who still live in the lake today.
An evening beer at International Bia Hoi Corner is a Hanoi institution, so I had to try it out for myself. The beer has no preservatives so it has to be made and drunk each day. Just grab a plastic stool and hand over the equivalent of 10p for a foaming glass full. Vietnam is justifiably famous for its street food so I tucked into a pavement feast of local favourites like pho beef noodle broth, fresh spring rolls and bun cha (grilled pork and noodles).
I finished off the day with another uniquely Vietnamese experience at Thang Long Water Puppet Theatre. The water puppets originated from Northern Vietnam in the 11th century. Puppeteers stand in a pool of water behind a screen and control the puppets using long bamboo sticks hidden underwater. The skill is amazing as the puppets look like they've come to life and dance on the water. Just another example of the magic of Hanoi.