Experience a whirlwind trip packed with wondrous sights and modern splendour.
Known as the 'Lion City', Singapore is a city of contrasts; a beautiful fusion of skyscrapers and natural scenery
It's a historic fishing town turned colonial outpost is filled with historic buildings, temples and markets. But it's also a high-tech, high-rise modern city with a forest of skyscrapers. It blends Malay, Chinese, Arab, Indian and English influences to create something unique. And its small size means you can get a taste of the city even if you're short on time. Whether you're on a stopover en route to Australia or as part of an Asian adventure, here's my guide to seeing Singapore's highlights in just 24 hours.
My first stop was Singapore's zoo, with over 315 different species among acres of rainforest. It's home to everything from lions and tigers to elephants and hippos. But first, it was time for breakfast, and here you can eat alongside some unusual dining companions; a family of orangutans. As they swung by I tucked into a classic Singaporean breakfast of kaya toast (a coconut custard jam, on grilled bread served with soft eggs), before burning it off with a wander around the gardens.
Back in the city I headed to the colourful Chinatown district, where ancient buildings stand in the shadow of gleaming skyscrapers. It's full of street stalls and restaurants where you can try traditional Chinese dishes like congee – a rice porridge served with tasty side dishes. And when the humidity gets too much, you can cool off in the air conditioning at the Chinatown Heritage Centre; which recreates the lives and houses of the 19th century migrant workers who built the city.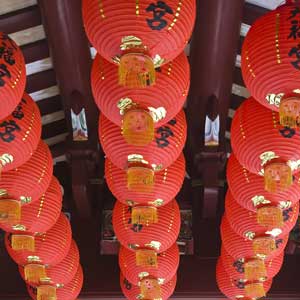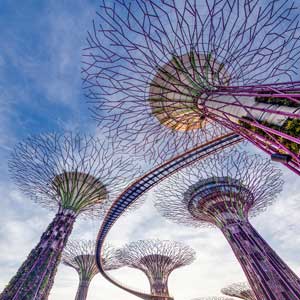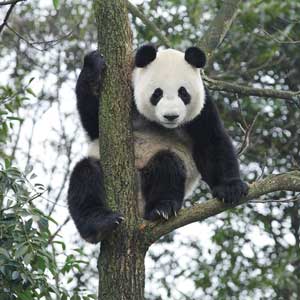 Singapore is a shopping heaven, and at the heart of it is Orchard Road. Whether your taste is high-end or high street, you'll find something for you in this 2km-long street of shopping malls. Don't miss Tangs, known as the Harrods of Singapore, there's not much you can't find among its five floors. For a dose of culture after the consumerism, I headed over to the nearby National Museum of Singapore, where exhibits show you how this fascinating city came to be.
Another glimpse into Singapore's history which I couldn't miss was a drink at Raffles Hotel. Named after the founder of Singapore, Stamford Raffles, this colonial-style building dates back to 1887. It's five-star luxury all the way, but if you can't afford to stay there you can still soak up the atmosphere at the Long Bar; where I had to try out their most famous creation – the Singapore Sling.
Where London has the London Eye, Singapore has the Singapore Flyer. This giant Ferris wheel takes about 30 minutes to do a full rotation, and dusk is the perfect time, as you can watch the sunset reflected in the skyscrapers. When it got dark I headed on to the new Gardens By The Bay development. It's stunningly lit up at night with 160-foot high illuminated tree sculptures, linked by a suspended walkway; but make sure you've got a head for heights.
Back on ground level my final stop was along the waterfront at Clarke Quay. This area is packed full of so many bars and restaurants it's hard to choose. But I couldn't resist dinner on board a historic ship at TongKang. The restaurant gets its name from the type of boat, and it's the last of them in Singapore. Here I tucked into cocktails and a seafood platter to end off my whirlwind day on the island.