New York City is filled with amazing opportunities, but if you're on a budget and with limited time it can be difficult to squeeze in everything on your wish list.
To give you a little assistance we've listed five money smart ideas to help you make the most of your New York visit.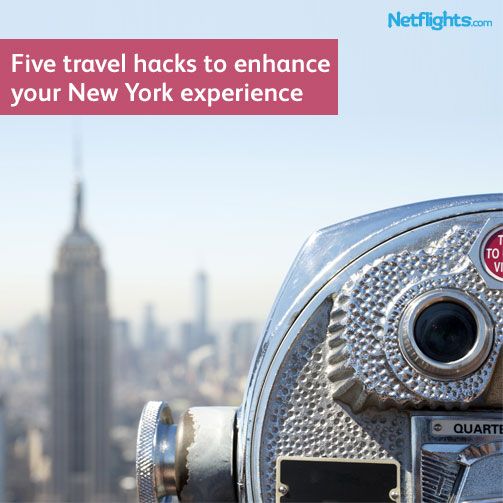 Museums
New York is filled with historic landmarks and monuments, and alongside this you'll find museums in most places you look. However when visiting a museum we often get caught up in the hustle and bustle that surrounds us; which is where Museum Hack comes in. This group-orientated VIP trip keeps you entertained and educated, as a team of people with degrees in art history, museum studies and theatre take you around the Metropolitan Museum of Art and the American Museum of Natural History on "an adventure led by passionate storytelling". The tour lasts around two hours and tickets start at $39.
Television Shows
American television is a fun filled, laugh a minute situation known across the globe, with many live television shows offering free tickets. Although tickets are limited, it's worth a shot to be in the audience for the likes of Late Night with Jimmy Fallon, The Late Show with David Letterman, Good Morning America and The Today Show. To get tickets, the general rule of thumb is to apply online or phone a week ahead, aside from The Today Show, where it's a first come first serve queue on the day. If you do get tickets, these shows have some of the biggest stars from the world of film, television and music. It's definitely worth a shot.
The Explorer Pass
Sometimes there's so much to see, we can spend more time deciding than actually looking. But the New York Explorer Pass gives you the perfect opportunity to fit in as much sightseeing as you want, alongside queue jumps and a guidebook. With prices starting at $79.99, you can visit 3, 5, 7 or 10 sights out of more than 40 participating attractions. These include the Empire State Building, the Statue of Liberty, the Guggenheim Museum and the Top of the Rock at the Rockefeller Plaza. You can book tickets on-line and have them shipped to you, or pick them up in NYC.
Give our Regards to Broadway
Whether it's a serious play or musical extravaganza, there's an air of magic that surround the stages of Broadway. However, it's unlikely you'll get a theatre ticket for less than $100. Signing up to websites such as www.theatermania.com and www.playbill.com, can get you savings on Broadway and Off-Broadway shows. The other alternative is getting in line at a TKTS Discount Booth on the day of the performance, which can save you up to 50% on certain shows.
The MetroCard
When visiting certain attractions using subways and buses tend to be much cheaper than taxis; but the cost can still add up. A great way to tackle this issue is to get an MTA MetroCard, which can be used on buses and subways, with free transfers between the two modes of transport.
New York can be an expensive city and overwhelming city, so it's always good to have a couple of handy travel hacks up your sleeve.