It's almost summer, folks. Whether you're a planner and have had your cheap holiday booked in advance for months and can't wait to walk down everyone's favourite kind of aisle, or if you're more of a fly by the literal seat of your pants-er (cheap last minute holidays right this way – we got you 😉), one thing you can't forget to throw in your suitcase is a good SPF lotion that'll see you though all the water and sweat that a good summer holiday throws at ya. So we thought we'd do the hard work for you and scour the internet for the best sunscreens that everyone's been raving about recently.
Beauty of Joseon Relief Sun SPF 50+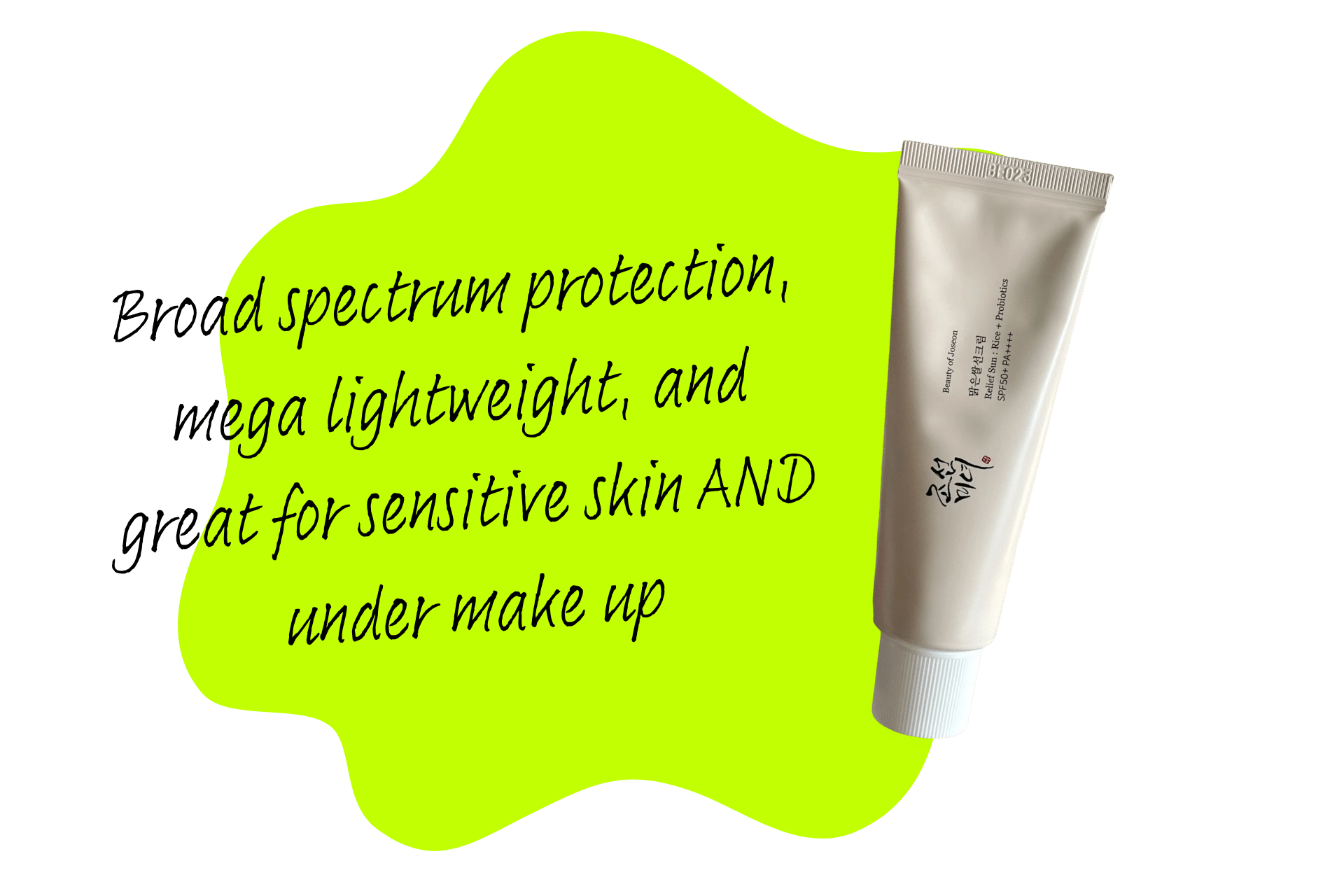 Every woman and her well-stocked skincare cabinet knows about this one! Beauty of Joseon is a Korean skincare brand with a cult following who use the 'hangbang' approach – that's using traditional medicinal methods and ingredients to you and me. Take the rice extract – a huge feature of Korean skincare – in their Relief Sun SPF 50+, widely lauded as one of the best sunscreens out there right now. This, along with a bunch of other active ingredients like probiotics, niacinamide and green tea extract, make it a fave amongst those with sensitive skin.
It's got a mega light weight formula too, so it sinks in like a dream and works great under make up too. And if there's one thing you want your sunscreen to be when somewhere hot and humid, like Florida in the summer, it's lightweight! The only detractor here, really, is because it's so lightweight, those with more dry skin might not find it moisturizing enough on its own.
Ultra Violette Supreme Screen SPF 50+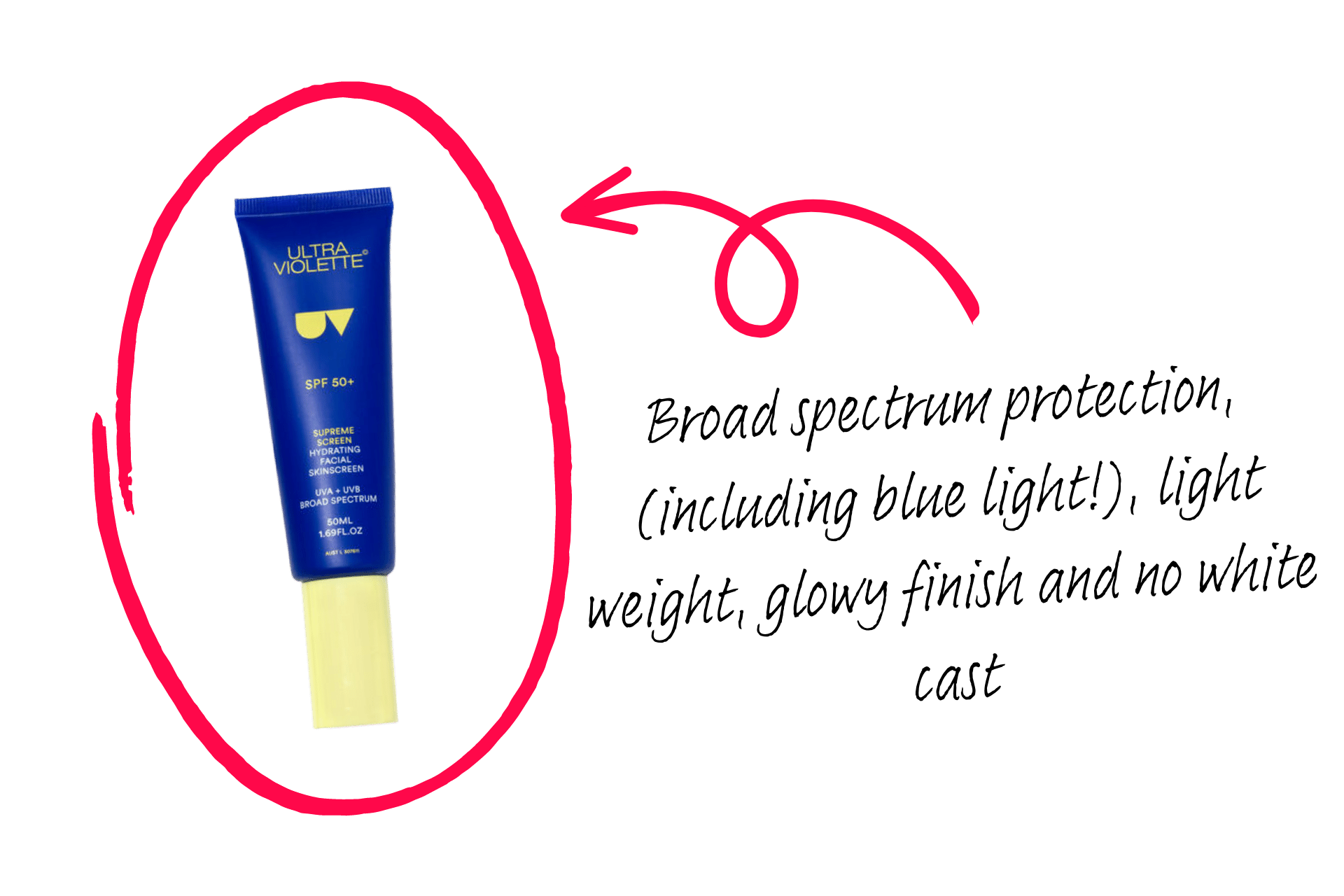 Next up, we've got an Aussie brand – and if anyone knows how to do a bloomin' good sunscreen, you'd hope it would be this lot! Ultra Violette's Supreme Screen comes with broad spectrum protection – that means both a UVA (ageing rays) and a UVB (skin burning rays) filter – as well as protecting you against blue light. Yep, your phone screen is out to get you too! It's got a satin-y finish, which means you'll be rocking about with a bit of glow if you're not a fan of looking too matte, but it won't go so far as to turn you into a walking highlighter palette, especially if you've got oil prone skin.
Headed to Australia this summer? Just because their seasons are topsy-turvy making it winter in their neck of the woods, don't think that you won't need protection – go on, slap that SPF on your nose.
La Roche-Posay Anthelios UVMUNE 400 Invisible Fluid SPF 50+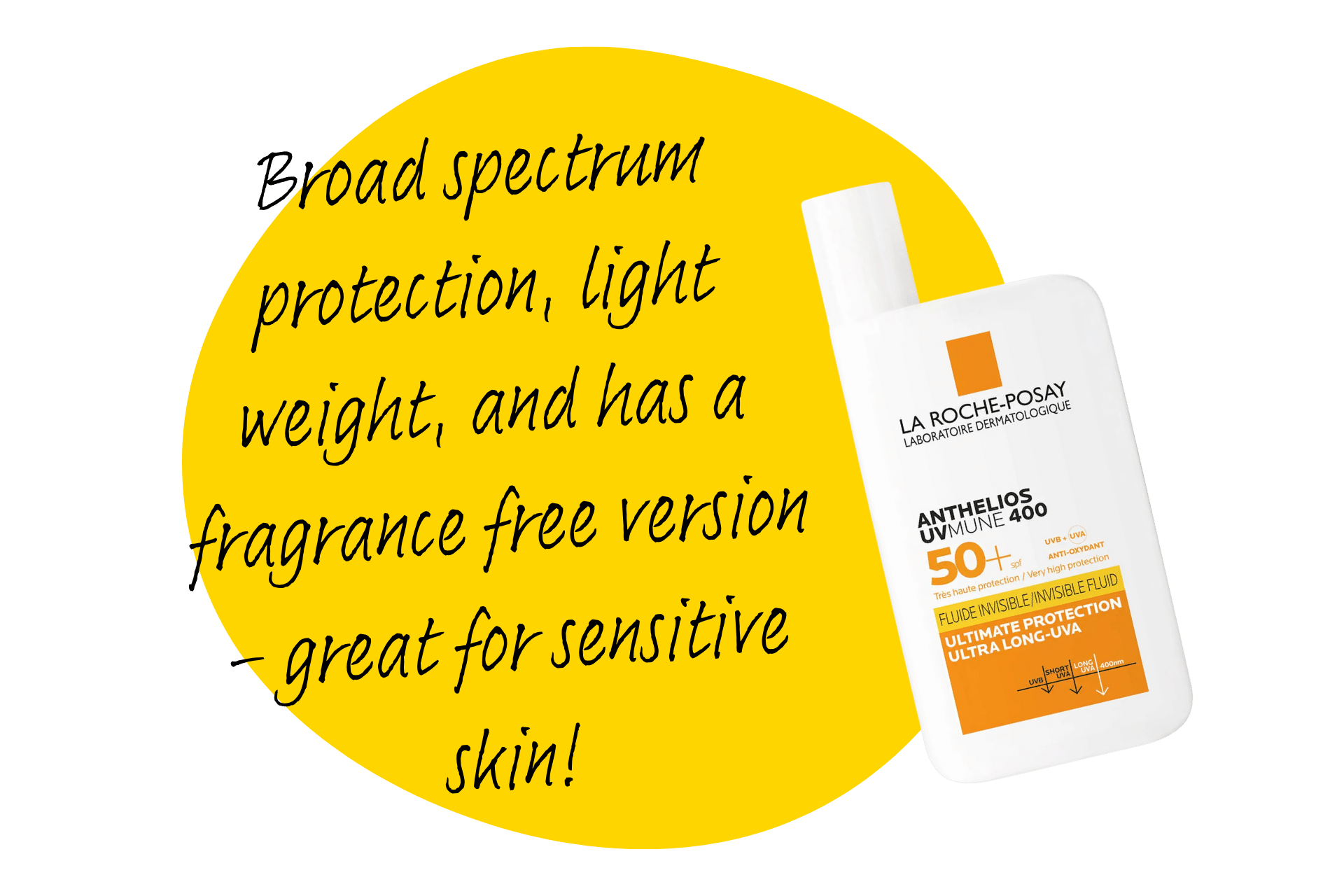 A new, improved version of another cult fave widely considered one of the best sunscreens around, La Roche-Posay's Anthelios now comes with a new filter for even more protection – Mexoryl 400A. We're no scientists, but Mexoryl 400A basically filters you from the most powerful of sun rays that can sink deep into the skin, making them extra bad for those wrinkles and hyper pigmentation.
That's all well and good, but what we really love about this one is that you can get it either with a fragrance or fragrance free – great for the sensitive skinned girls and boys amongst you. And because it's both water and sweat resistant too, you might find it to be a little thicker in texture than other products, like Beauty of Joseon, but it still manages to leave no white cast on the skin – a win is a win.
Skincare expert and facialist Donna Bartoli is a big fan of this one in particular, but the La Roche-Posay range has loads of different SPFs to suit your skin type, whether you've got dry skin that needs extra moisturisation or want to control shine with a more mattifying product.
Skin Aqua UV Super Moisture Gel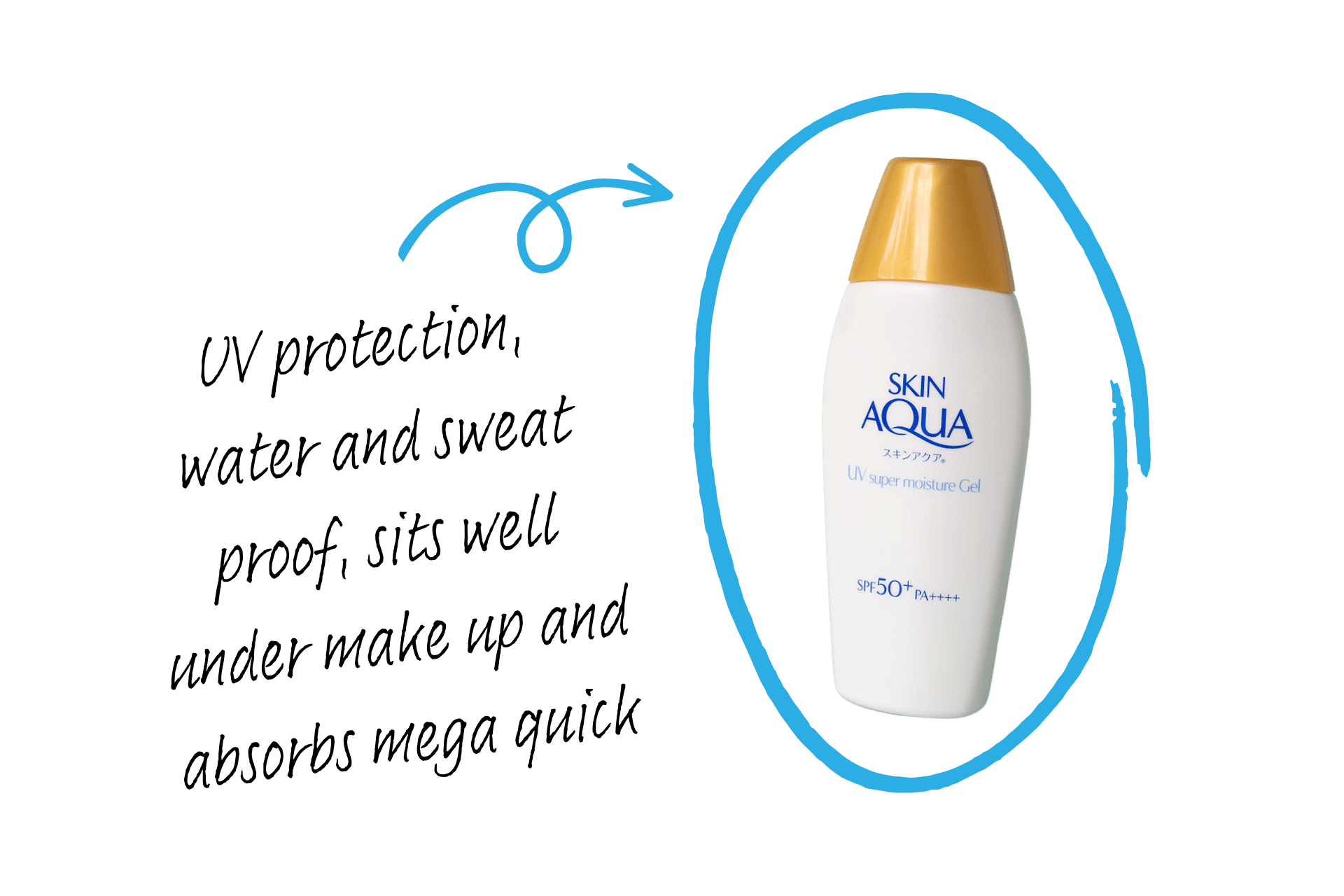 South Korea isn't the only country with serious skincare credentials, you know. Japan is pretty good at it too. Skin Aqua is another brand raved about both inside and outside of Japan. This mega lightweight gel is water and sweat proof and protects your skin through chemical UV filters.
It might be called a gel, but expect a liquid-y texture – you'll probs want to use more of this one for full coverage than with other, thicker SPFs, but its water-like consistency means it absorbs mega quick and doesn't sit heavy on the skin – a godsend during the hot summer months. The waterproof elements also makes it perfect for island hopping across Thailand and swimming in the waters off Phuket, Koh Samui, and more.
Bondi Sands Sunscreen Lotion SPF50+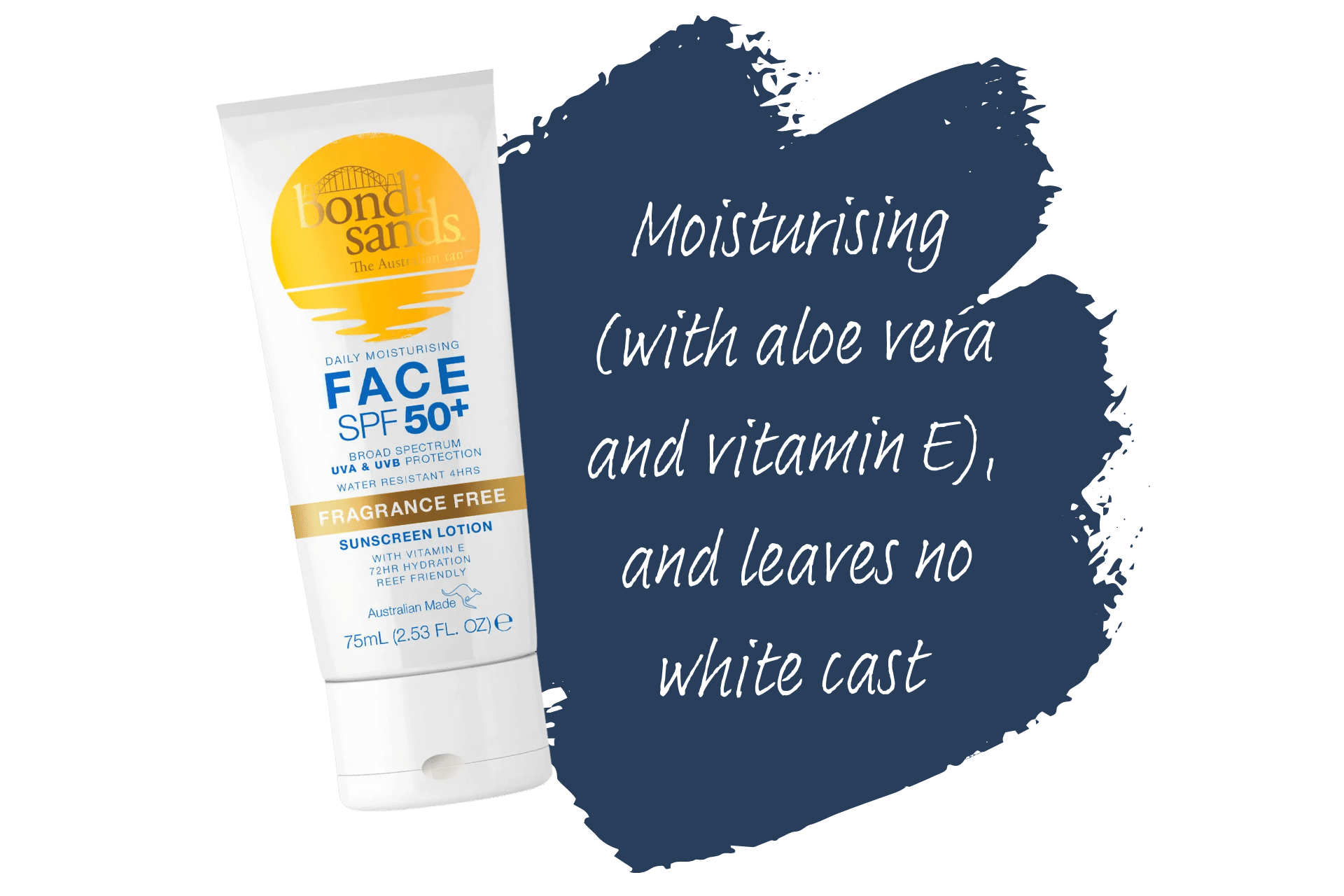 Another Aussie brand, you're more likely to know these guys for their tanning products, but they're coming up in the world of SPF too. This one comes with aloe vera and vitamin E inside, and whilst it's a bit thicker than other SPFs, it still blends in really nicely, leaving no white cast whilst really hydrating the skin too, which a lot of more lightweight options aren't as good at.
@rogerwh0 on TikTok loves it and reckons it lives up to the hype of Aussie sunscreens, whilst @drvanitarattan notes that it might not be best for those with more sensitive skin.
Supergoop! Glow Screen has blown up in the last year or so, with nearly every skincare round up out there featuring this cult fave. Designed to be both an SPF and a primer for make up, it's got a smooth, really glowy finish with that all-important broad spectrum protection (blue light too!) It's also full of antioxidants and hydrators too – hyaluronic acid, vitamin B5, and niacinamide, making it one of the best sunscreens when it comes to improving as well as protecting your skin. It comes in a bunch of different 'glows', from 'Dawn' to 'Sunset' to match your skin tone (check out this video from @clararpeirce to see the differences!)
The one thing we'll say is that it really is glowy, so if you're prone to oily skin you might want to steer clear of this one!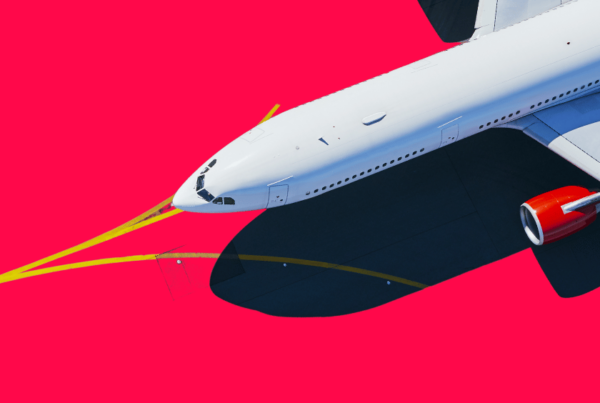 Everyone loves love. And it turns out, a lot of us are quite keen to find it at the airport.…
More and more of us Brits are getting on board with a winter break each year, with some skipping trips…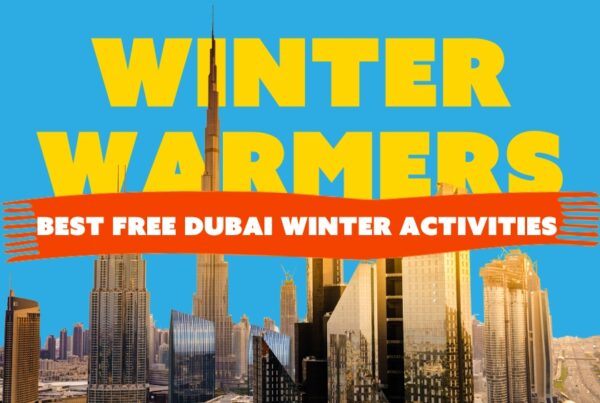 More and more of us Brits are getting on board with a winter break each year, with some skipping trips…