It's true that when you've got foreign currency in your hands on holiday you start throwing it around like Monopoly money. It just happens! And it's all fun and games until you realise how much you're actually spending and your insides start to shrivel a bit. We love sending you lot off on holiday and we're really good at doing it for a great price too! And we want that money saving to continue as soon as you land, so we've put together 6 ways to save money on your holiday.
Best of all? They're all dead easy to do. You're gonna be stepping back off the plane feeling flusher than before you left!
1. Be a planning queen before you go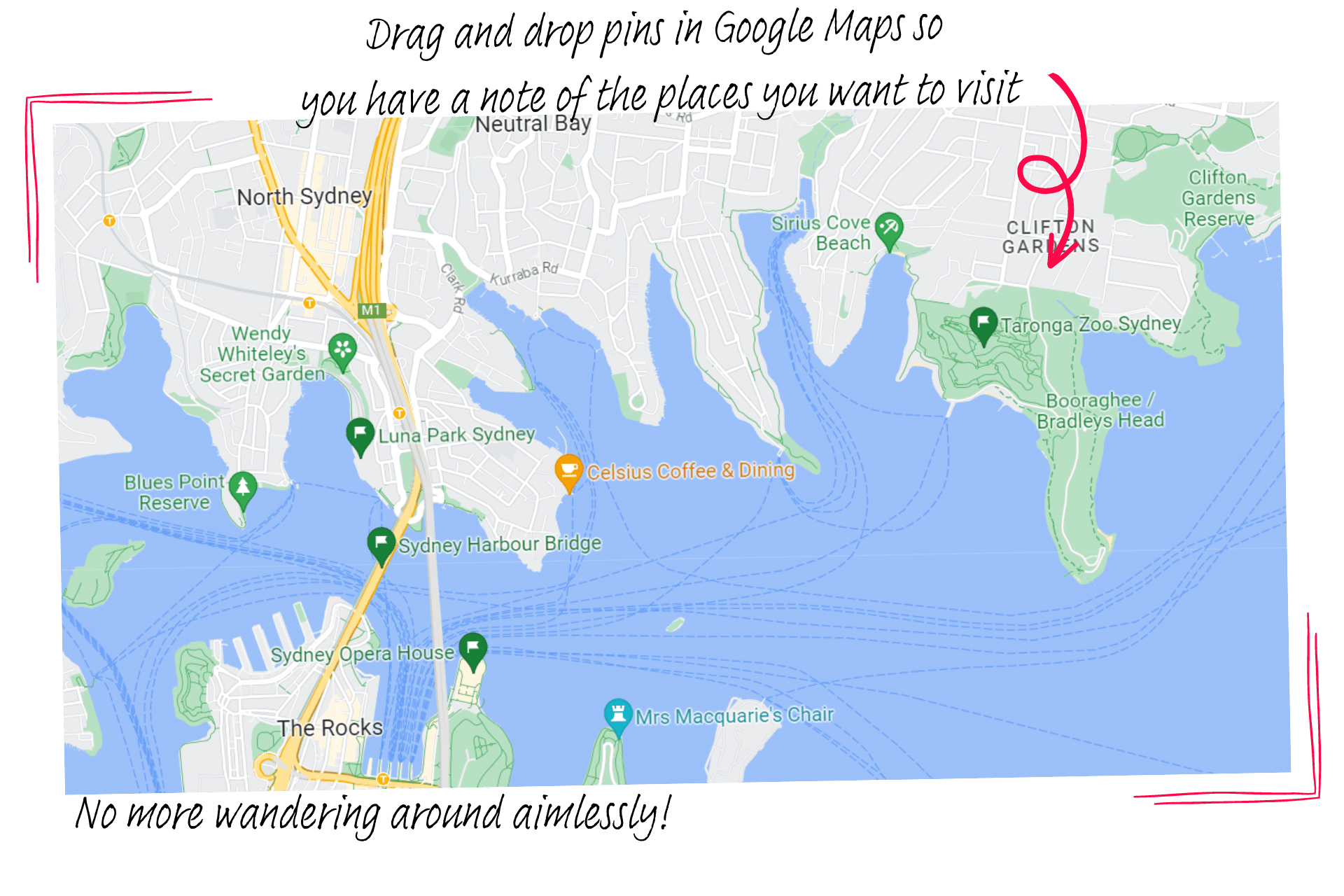 Turns out, Microsoft Excel does have its uses! If you're serious about sticking within budget and not overspending, then you need to be creating some sort of planner for your trip that will track reservations, activities and locations of interest, as well as predicted outgoings. It's best to get a head start on this as soon as you book your flights and accommodation, but whilst you can defo DIY it and get the good ol' Excel sheet out (we can only aspire to be as organised as this woman), there's a bunch of apps out there now that means you don't have to reopen the raw wound of trauma that Excel is for most people – because they do it all for you.
Apps like Trip It, Thatch, and Wanderlog all allow you to set a budget and create itineraries for your trips, import your flight and hotel reservations, make to-do lists, and note down activities, as well as their costs. One of our fave things about the Wanderlog app is that if you're heading out on a group trip with a bunch of your mates, you can keep track of who owes money and who's already coughed up their portion for last night's pasta/pizza/gelato/Aperol spritz extravaganza.
Don't forget good old Google Maps too – if you have a Google account, you can simply open up maps, add pins for places you want to see or restaurants you want to try. That way, you won't find yourself endlessly trawling past places, trying to decide where to eat and then falling into an expensive tourist trap when everyone starts to get hangry…
2. Put that credit or debit card away!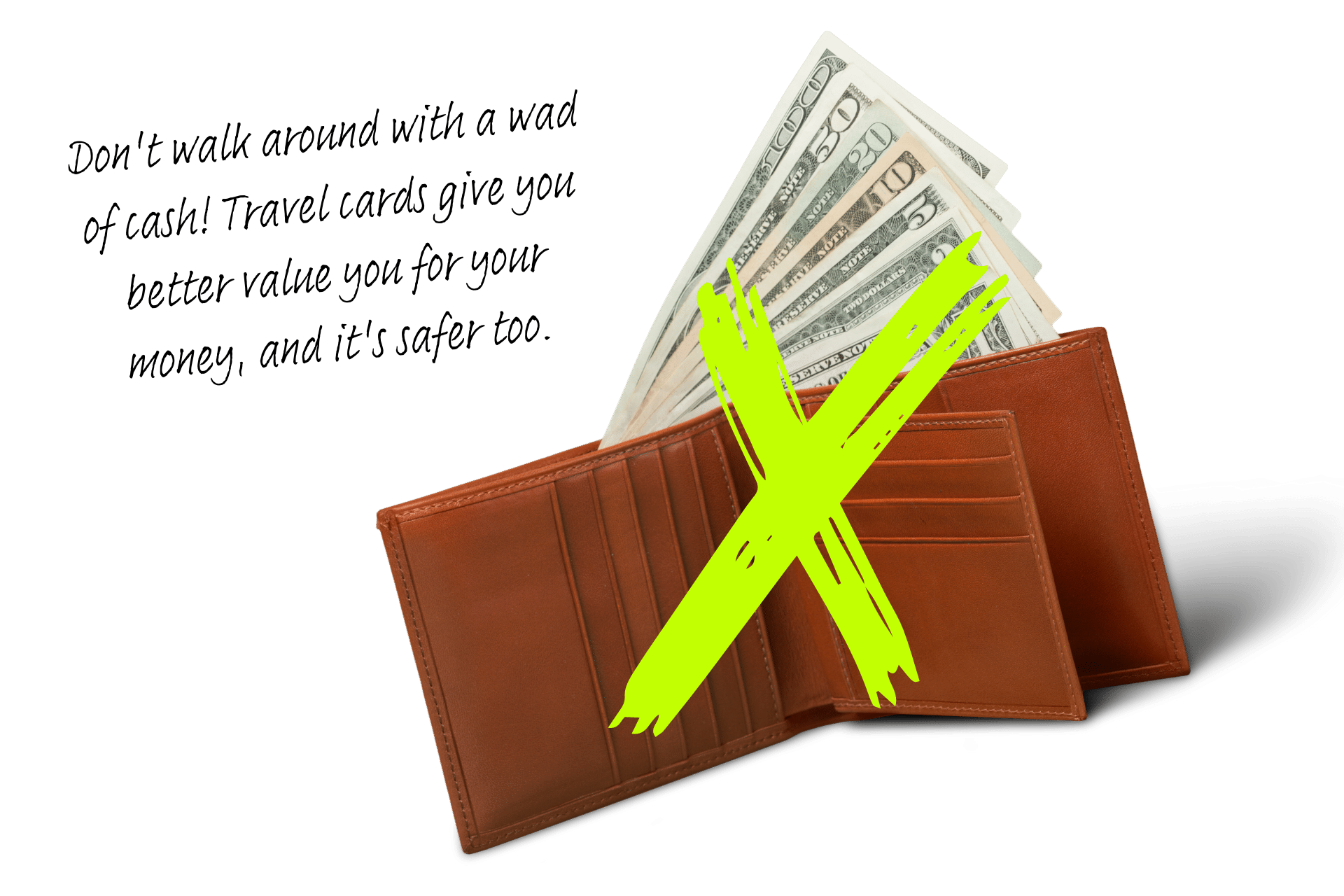 Yeah, yeah – we know everyone's parents are always banging on about notifying your bank before going abroad so they don't think you card's been nicked for a shopping spree in Dubai. Well, the card might not have been nicked, but the shopping? Guilty as charged, your honour!
Our parents aren't wrong, but we reckon you shouldn't bother with any of your usual credit or debit cards when on holiday – unless otherwise stated, most will charge you for withdrawing money from an ATM or even for each transaction itself. Whilst these aren't usually huge amounts, trust us, they will add up after a couple of weeks away.
Instead, an easy way to save money on your holiday is to set yourself up with a credit or debit card designed specifically with travelling in mind before you go. A bunch of companies offer these now, and your usual bank might even have their own version – pop into your local branch to have a chat about your options.
Most travel cards don't charge you for withdrawing (within a specified amount) cash or transactions. Plus, by paying with card and not with cash, you're always getting the best exchange rate for that day (and you're not carting a bunch of money around with you!)
3. ALWAYS pay in the local currency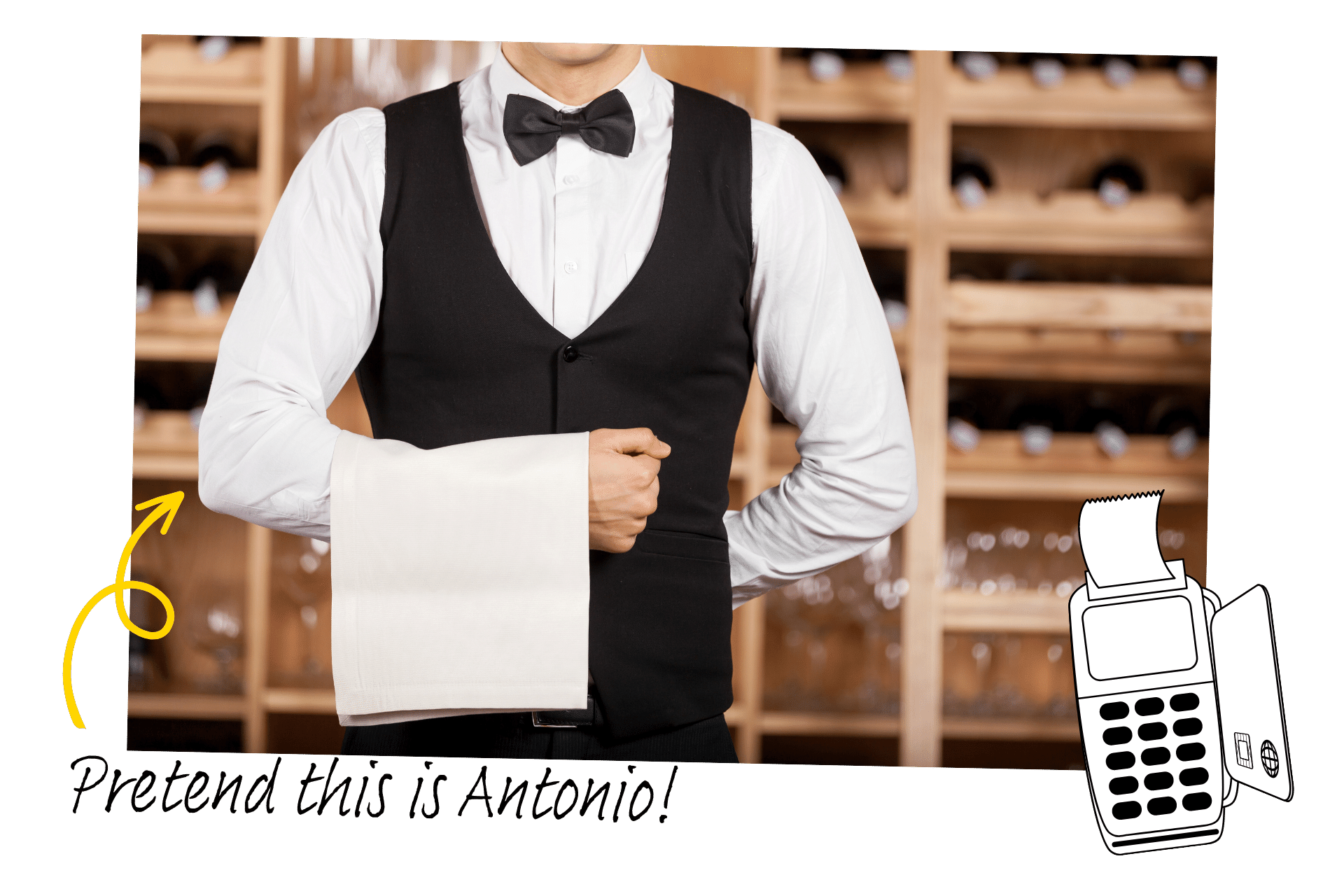 Speaking of paying by card… picture this: You're on a terrace, or a rooftop bar, or smack bang on the beach itself, you've just enjoyed a delicious mimosa, or a pina colada, or a pornstar martini, and now Antonio the waiter is ringing up your bill. The card terminal will often prompt you to choose if you want to pay in GBP or the local currency – always choose the local currency option, that way you'll get the best value – another quick and easy way to save money on your holiday
Repeat after us: always pay in the local currency!
4. Give All Inclusive a whirl
We know what you're thinking…this is supposed to be a very helpful guide on how to save money on your holiday, not splashing the cash. But, actually, sometimes splashing out on the All Inclusive option SAVES you money. Stay with us, there's a logic to this.
The price of the All Inclusive option can can feel like an unnecessary indulgence, but if you're not paying upfront for it now, it just means Antonio the waiter is going to be chasing after you with the bill each and every time you eat out, have a drink, get breakfast…if you're travelling with family, this all adds up. Fast. Especially if you're on holiday somewhere where local amenities are on the pricier side.
If you actually crunch the numbers, the cost of an All Inclusive package will more likely than not work out as better value for your money. Plus, if you're lazy like us, it's just plain old easier.
5. These boots were made for free walking tours
In most major cities around the world with a high number of tourists coming through, you're bound to find a free walking tour. Sure, you could hop on a, well, hop on/hop off bus, which will be easier on the feet but most definitely not on the wallet, but a walking tour will have you getting to know your destination way better than whizzing around town in a crammed double decker where the only seats left are downstairs in the sweltering heat – plus you'll be with a vetted local guide you can interact with and ask questions of.
Sites like FreeTour, GuruWalk and Civitatis list free walking tours for places all over the world. Although, whilst called 'free', these tours do usually operate on a pay-what-you-want basis.
Still cheaper than that bus!
6. Buy attraction and public transport passes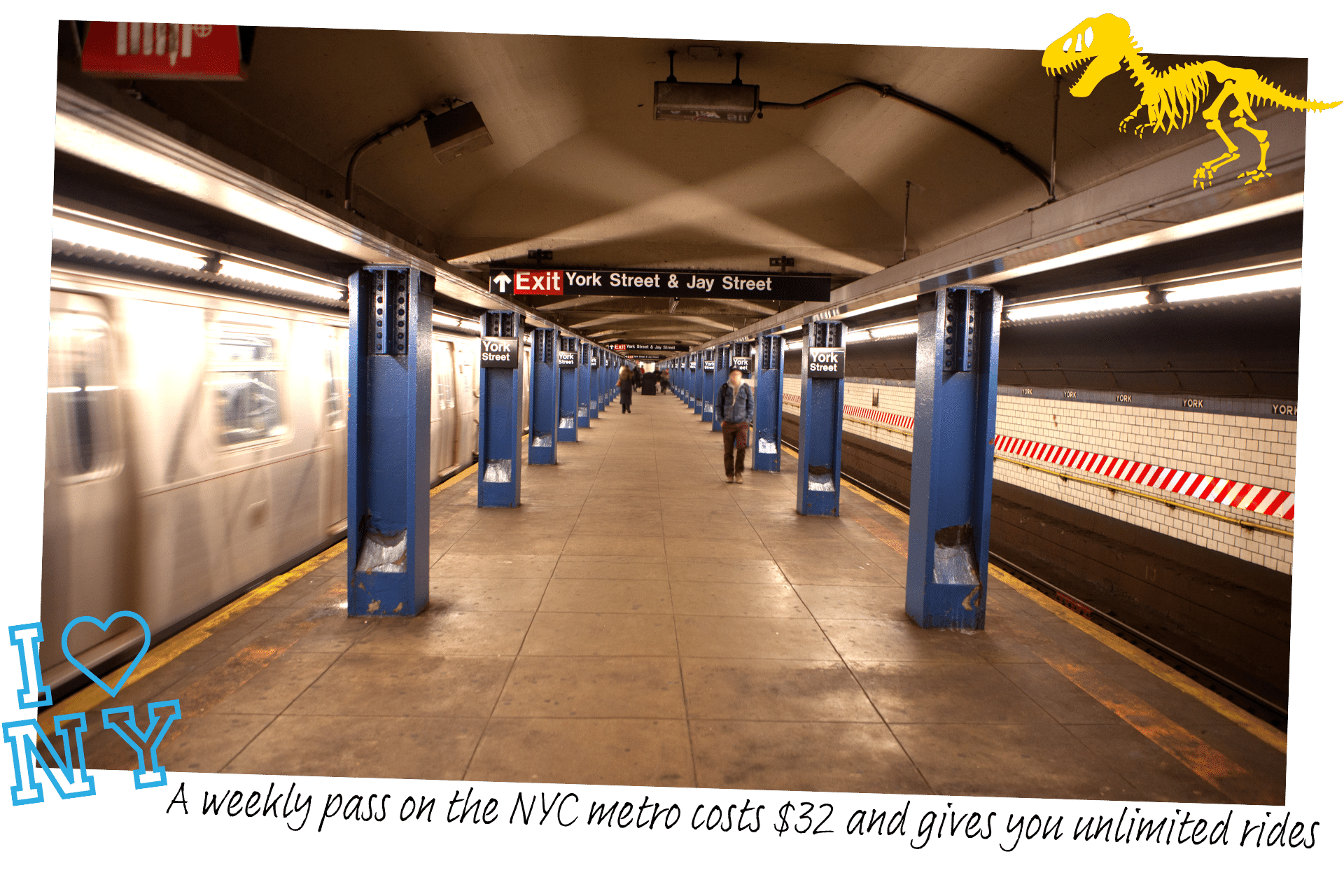 Just like with walking tours, in most major cities frequented by tourists, especially those with a juicy amount of cultural highlights, you're likely to find attraction passes available, letting you see a bunch of the top attractions at a cheaper price than if you were to purchase separate tickets.
Take New York City as an example. It's got its New York CityPASS, which'll save you 40% off tickets at 5 of the city's top attractions. Two of these – the Empire State Building and the American Museum of Natural History – come as standard, but you're free to choose the other 3, from the Top of the Rock, to the Guggenheim. Compared to grabbing tickets on the day, you'll be saving more than 70 quid per person!
So, you've got your attractions pass. Fab. But how are you getting around the city to see all these places? New York is a big ol' town. This is where a transport pass might just come in handy. If you're more of a walker, and the attractions you have in mind aren't too far from each other, then you'll probably be alright with just paying for the subway as and when you need it – just tap with your card to pay at the turnstiles like you would with anything else. Plus, with the NYC metro's contactless payment system, OMNY, every time you pay for 12 trips in one week, you get the rest of your rides for that week free!
But if you have a whole lot planned and you've got kids in tow? You'll probs be using the subway a LOT. In this case, it might be a good idea to pay for a week's pass – about $32 per person – for unlimited riding. And if your kids are under 44 inches, up to three of them can actually ride free with a fee paying adult.
Now you know how to save the pennies whilst on holiday, all that's left is to actually book it! Good job we know a thing or two about cheap holidays here at Netflights. 😉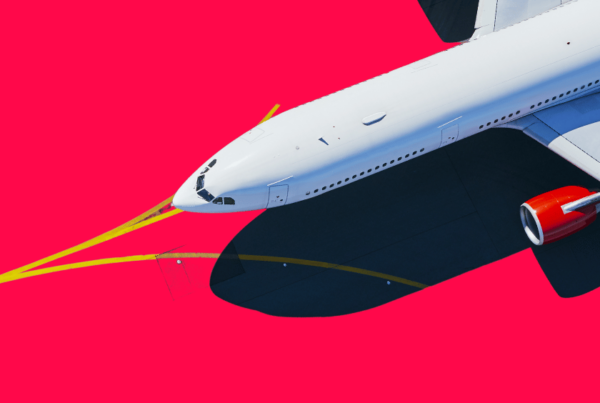 Everyone loves love. And it turns out, a lot of us are quite keen to find it at the airport.…
More and more of us Brits are getting on board with a winter break each year, with some skipping trips…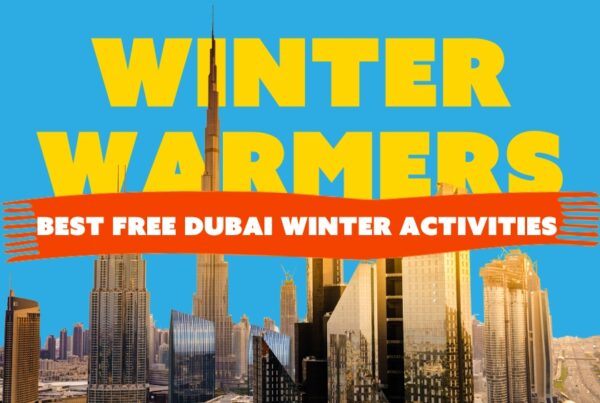 More and more of us Brits are getting on board with a winter break each year, with some skipping trips…