Your image of Miami's beaches may involve a lot of trendy, tanned people in surfwear, skimpy bikinis and designer sunglasses. You wouldn't be completely wrong – but there's a lot more to Miami's beaches too. From long stretches of palm-fringed white sand with almost nobody else about to uber-fashionable beaches that run alongside Miami's hottest nightlife strips, there's something for everyone.
Miami's trendiest beach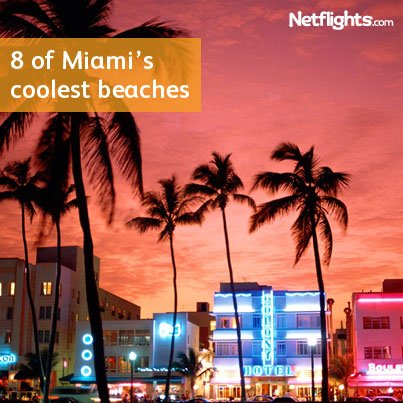 South Beach is Miami's most famous beach, as well as the trendiest. It's here that you're most likely to spot celebrities or see models in fashion photo shoots, and there's seldom a shortage of glistening gym bodies. The beach is on Ocean Drive, right across from many of Miami's top nightclubs, restaurants and most fashionable boutiques. That said, South Beach isn't just for those who want to see and be seen – it also features an excellent paved jogging path and its long stretch of white sand makes it ideal for morning or evening strolls.
Miami's best beach for families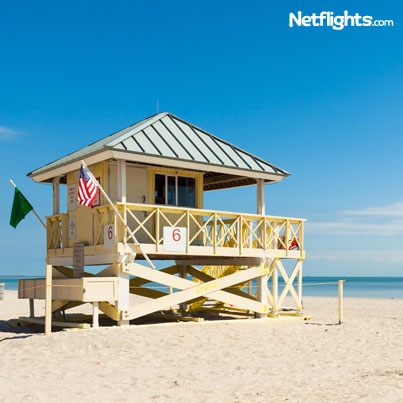 Located on the island of Key Biscayne, Crandon Park Beach includes a long stretch of attractive, white-sand, dotted with palm trees that provide welcome shade. Cabanas with showers can be rented on the south side of the beach. Crandon also includes a large, beautifully landscaped park with plenty of picnic tables and barbeque spots, a nature centre and an amusement area with an outdoor roller skating rink, a historic carousel and a splash fountain – making it ideal for families. Just up the road from the park is an 18-hole championship golf course.
Miami's most relaxing beach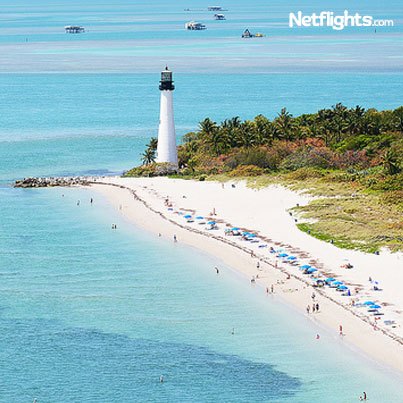 On the southernmost part of Key Biscayne, Bill Baggs Cape Florida State Park features over a kilometre and a half of beautiful, fine white sand, along with calm waters that make it excellent for swimming, snorkelling and canoeing. You can also fish from the sea wall. The beach is home to a historic lighthouse, which is the oldest standing structure in Greater Miami, and an adjacent park includes walking trails, picnic spots and the Boater's Grill restaurant.
Miami's best beach for escaping the crowds
North Shore Open Space Park Beach is a 40-acre oasis, with a magnificent stretch of beach known for its soft cream-coloured sand and turquoise water, as well as a park that includes plenty of grassy, shady spots and nature walks. There are no unsightly hotels in sight and none of the crowds associated with spots like South Beach.
Miami's best beach for windsurfing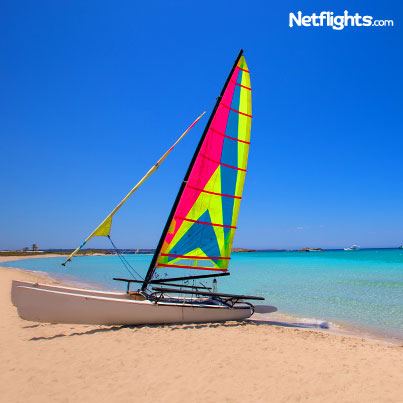 Hobie Beach, also known as Windsurfer Beach, is an inlet on the side of the causeway that runs between downtown Miami and Key Biscayne. Its calm waters make it ideal for windsurfing. You can rent windsurfing boards in the area and lessons are available. The beach provides excellent views of the Miami skyline.
Best Miami beach for jogging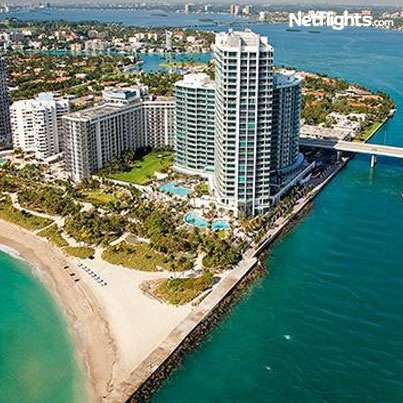 Located at the intersection of Collins Avenue and 96th Street, the mile-long Bal Harbour Beach is sandwiched between some of Miami's top hotels and the sparkling blue ocean. It includes an exercise course and an excellent, palm-shaded jogging path.
Best Miami beach for nudists
To the north of Bal Harbour, beautiful Haulover Beach is the only Miami beach where it's legal to sunbathe "au naturel". Part of the beach, which is clearly signposted, is reserved for nudists. Other attractions include nearby grill spots, water sports and a nearby marina. Haulover Beach is also popular with surfers for its bigger than average (for Miami) swells.
Miami's most scenic beach
Located just south of Coral Gables, Matheson Hammock Park Beach borders the Fairchild Botanic Garden. It includes a beautiful, palm-lined atoll pool that's flushed by the tides, making it perfect for swimming, a marina and a park that spans 630 acres. The park includes walking trails, pavilions, a playground, a golf course and a popular seafood restaurant.
Book flights to Miami and hotels with netflights.com!