With mobile phones, the Internet and e-mail reaching to the furthest corners of the globe, it's easy to forget that the world isn't small at all. It's vast. Even if you travelled for a life time, you'd see only a fraction of what's out there.
This is a comforting thought! It's still true that there's a surprise around every corner – and even if you've travelled a good deal, there are plenty of places on Earth you probably haven't even heard of. Here we consider nine of the most surreal (and wonderful) places you could choose to visit.
Lake Hillier, Australia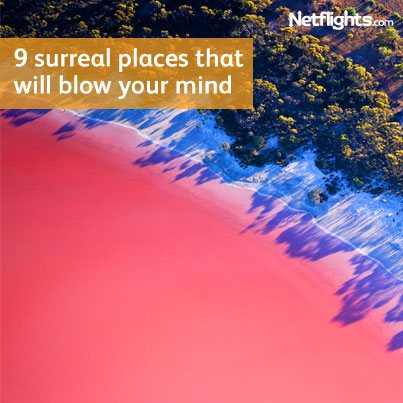 Western Australia is the home of a lake that draws countless visitors every year because of its unique colour. Lake Hillier's pink waters are due to a variety of factors, including the presence of a particular type of algae, the growth of Halobacteria in the salt crust at the bottom, a high concentration of brine shrimp and highly specific salinity, temperature and light conditions.
Glass Beach, Mendocino, California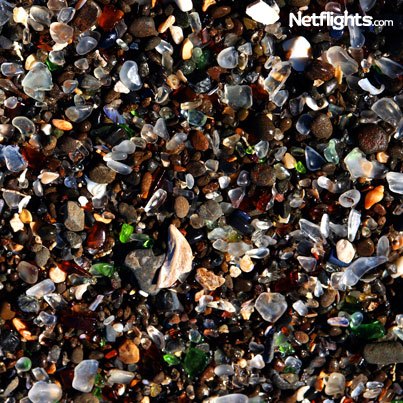 Many decades ago, what's now known as Glass Beach was a dump site at the bottom of a cliff. People tossed their garbage there and, as a result; glass in all kinds of forms – from bottles to car windscreens – made it into the ocean. Since then, nature has done a magical job, transforming the glass into tiny, smooth pebbles of brilliant colours. These now glint all along Glass Beach, enthralling the child in everyone.
Salar de Uyuni, Bolivia
Bolivia's Salar de Uyuni (or Salar de Tunupa) is the largest salt flat in the world. It's at an elevation of 3,656 metres above sea level and has an exceptionally flat, white surface. After it rains, the entire landscape becomes a giant mirror, spanning 10,582 square kilometres. Due to a scarcity of conventional building materials, the few hotels in the area have been built almost entirely of salt blocks cut from the flat.
Zhangye Danxia Landform Geological Park in Gansu, China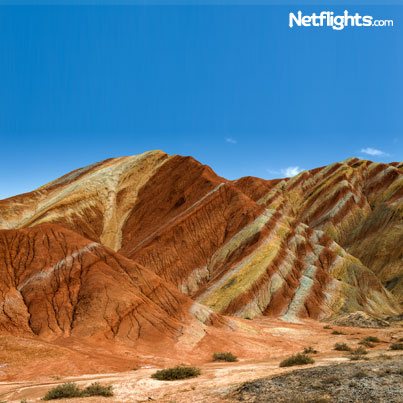 Imagine a range of mountains that looks like it was painted in stripes with the colours of the rainbow, and you'll be on your way to picturing the bizarrely colourful landforms in the Zhangye Danxia Landform Geological Park, in China's Gansu province. Thanks to its unique geomorphology, UNESCO declared the area a World Heritage Site in 2010.
Socotra, Yemen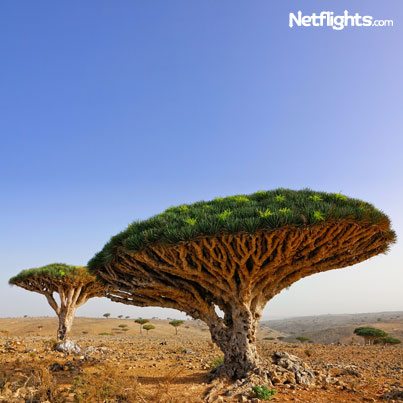 Nearly 400 kilometres from the Arabian Peninsula and 240 kilometres from the Horn of Africa lies Socotra, a group of islands with perhaps the most other-worldly plant life on the planet. The islands, which are part of Yemen, include hundreds of unique plant species. Among these are the bizarre dragon's blood tree, with its umbrella shape, thick branches and red sap, as well as various aloes, giant succulent trees and the rare Socotran pomegranate.
Waitomo Glowworm Caves, New Zealand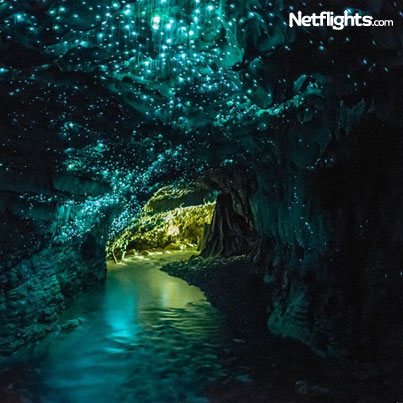 Arachnocampa luminosa, a species of glowworm found only in New Zealand, makes its home in the caves on North Island. These creatures create a dazzling show, hanging in intricate beads of silk to create bright, slow-moving constellations underground.
Mount Roraima, Venezuela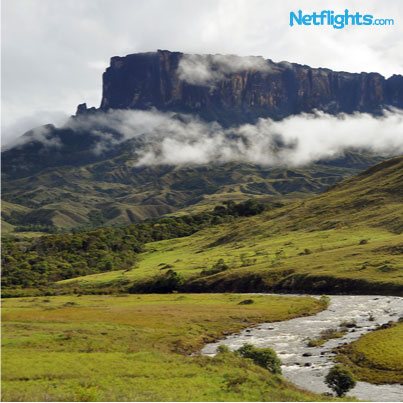 The animated movie "Up" captured some of the grandeur of Venezuela's Mount Roraima, with its dramatic rock formations, unpredictable weather and of course, Angel Falls – the world's highest waterfall. Mount Roraima consists of a fairly flat summit of 31 square kilometres, surrounded by 400 metres of nearly vertical cliffs.
Mount Kelimutu, Indonesia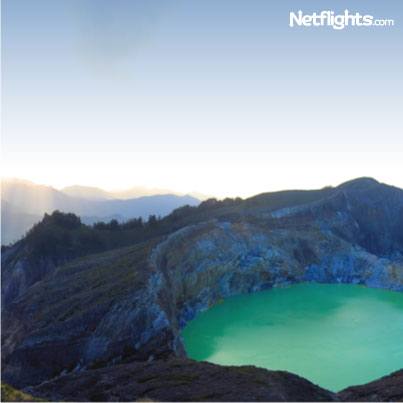 It's no longer uncommon for travellers to climb volcanoes. However, one volcano in Indonesia has something no other ascent offers. Each of its three crater lakes is a completely different colour. The blue lake is known by the local people as Lake of Old People; the green one is "Lake of Young Men and Maidens"; and the red one is "Bewitched Lake".
Baatara Gorge Waterfall, Lebanon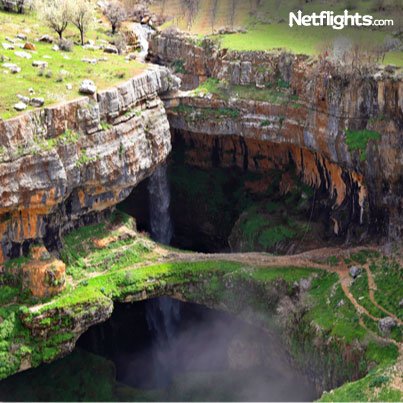 The Baatara Gorge Waterfall, also known as "Three Bridges Chasm", in Mount Lebanon is one of a kind. Discovered only in 1952, it plunges a distance of 255 metres past three natural bridges, one rising above the other, into a sinkhole. The best time to see this astounding sight is during the spring melt when the rush of the water is awe-inspiring.