There's a book out there for every occasion, hobby or interest…or so it seems. And a book for every trip or holiday you're ever likely to take for that matter.
Let's imagine we're sitting in the departure lounge at London's Heathrow Airport. We're heading for Paris and a well-deserved weekend break. You've a bit of time to while away before you fly off. Luckily, you've got your Kindle with you which you've just loaded up. Reading suggestions anyone?
Hey, we're sitting in London and heading over to Paris. "A Tale of Two Cities", perhaps? You know the Charles Dickens classic? Sounds perfect. A quick search of Amazon's web site – and there it is, at a great price, too. Free. Who doesn't like free?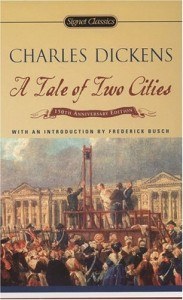 Instead of Paris, what about Bangkok in Thailand? Now there's a romantic destination. What book would you read on your way there? "The Beach", the 1996 novel by Alex Garland, might just fit the bill. I mean, you're going there to soak up a bit of the sun on some beautiful, empty beach, right?
Maybe you're thinking something slightly more "earthy" is what you're really after. Fine – another quick search. This looks good. "Welcome to Hell: One Man's fight for Life inside the Bangkok Hilton". The author is Colin Martin who spent eight years in jail. The reviews are brilliant. Many from people who read it whilst on holiday, too!
Carl Hiaasen is often described as America's finest satirical novelist and the blazing conscience of the Sunshine State. There's a ton of his books available for download on the Kindle. Ideal reading any time you're flying out to Orlando in Florida.
From the sublime to the incredible. "Our Man in Orlando: Murder, Madness and Mayhem in the Sunshine State" by Hugh Hunter is without doubt a "must read" book. Hugh Hunter spent a decade as British consul in Florida and saw it all, the clueless, witless and hopeless Brits abroad!
Like the woman who hijacked a helicopter to bust her husband out of Death Row, the gap year student who robbed a bank and tried to escape on a kid's bike and the unlucky Londoner who kidnapped the wrong guy and wound up serving 1,285 years in jail!
Here's a couple of obvious suggestions on your way to the entertainment capital of the world, Las Vegas – as if you haven't guessed them already. Clever you. Now, all together…"Fear and Loathing in Las Vegas" and "Casino". Great choices!
Unfortunately, "Casino: Love and Honor in Las Vegas", to give the book its full title, written by Nicholas Pileggi, is not available as a Kindle download. At least not at the moment. That's a real pity.
We'll finish our little "game" off with a visit to Hong Kong. What comes into your mind when you think books, films and Hong Kong? Travel guides, of course! And there's a million to choose from.
The answer should have been Bruce Lee, who actually co-wrote the screenplay for the 1973 martial arts classic "Enter the Dragon" in which he so famously starred. But there isn't an equivalent book, Kindle or otherwise. Sorry!