"Ever since I ticked off New York a couple of years ago San Francisco jumped to the top of my 'must visit' list. So I was, let's just say, a little bit excited to take to the skies and finally land in the City by the Bay."
Our top picks…
Golden Gate Bridge
Haight Ashbury
The Painted Ladies
Alcatraz
I arrived on a Saturday night and checked into Handlery Union Square, after being awake and travelling for almost 24-hours I couldn't have wished for a warmer, friendlier welcome. After a good nights sleep the next five days were an action packed whirlwind, taking in all the usual sights such as Alcatraz, Union Square, Fisherman's Wharf and Pier 39, along with some visits further afield to Yosemite National Park, Muir Woods and Sausalito.
It really is the most fantastic place I have ever visited and I can certainly say there was never a dull moment – there is so much to see and do and every day was just as bit as fascinating as the last. I can't begin to tell you absolutely everything I did, but I can promise you it was all amazing, so instead here are my top five favourite things about my trip.
I know it's strange to put this at the top of my list given that I visited San Francisco but it thoroughly deserves the top spot. It was a long day to make the eight hour, 400 mile round trip and still make sure there was enough time to make the most of the park – think 6am start and 10pm home time. My favourite place in the whole park was Tunnel View – I can't prepare you for the breathtaking view that is waiting, it's simply beautiful. Here is a pic but it doesn't do it justice!
Another highlight was hiking to Lower Yosemite Falls. It's a fairly short, easy walk and well worth it as you stand at the bottom of North America's tallest waterfall – feeling the spray on your skin and listening to the roar of the water, it's pretty spectacular.
There is so much to do in Yosemite that I could have spent much longer than a day there. It's probably one of the most beautiful places I have ever been to (so far) in my life.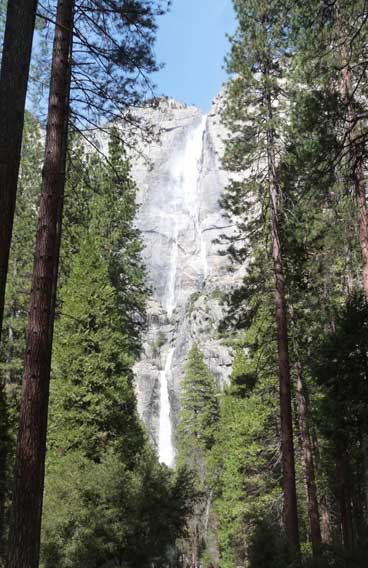 You've seen them in the pictures and the movies but to hop on and hop off in real life is so much fun! The first time I got on I took a 'safe' seat inside the car but after day two I was standing at the front hanging off the side like a pro! On a serious note though, nothing prepared me for just how big (and hilly) San Francisco would be so it's worth considering buying a MUNI Pass which you can use on trolley buses, streetcars and cable cars.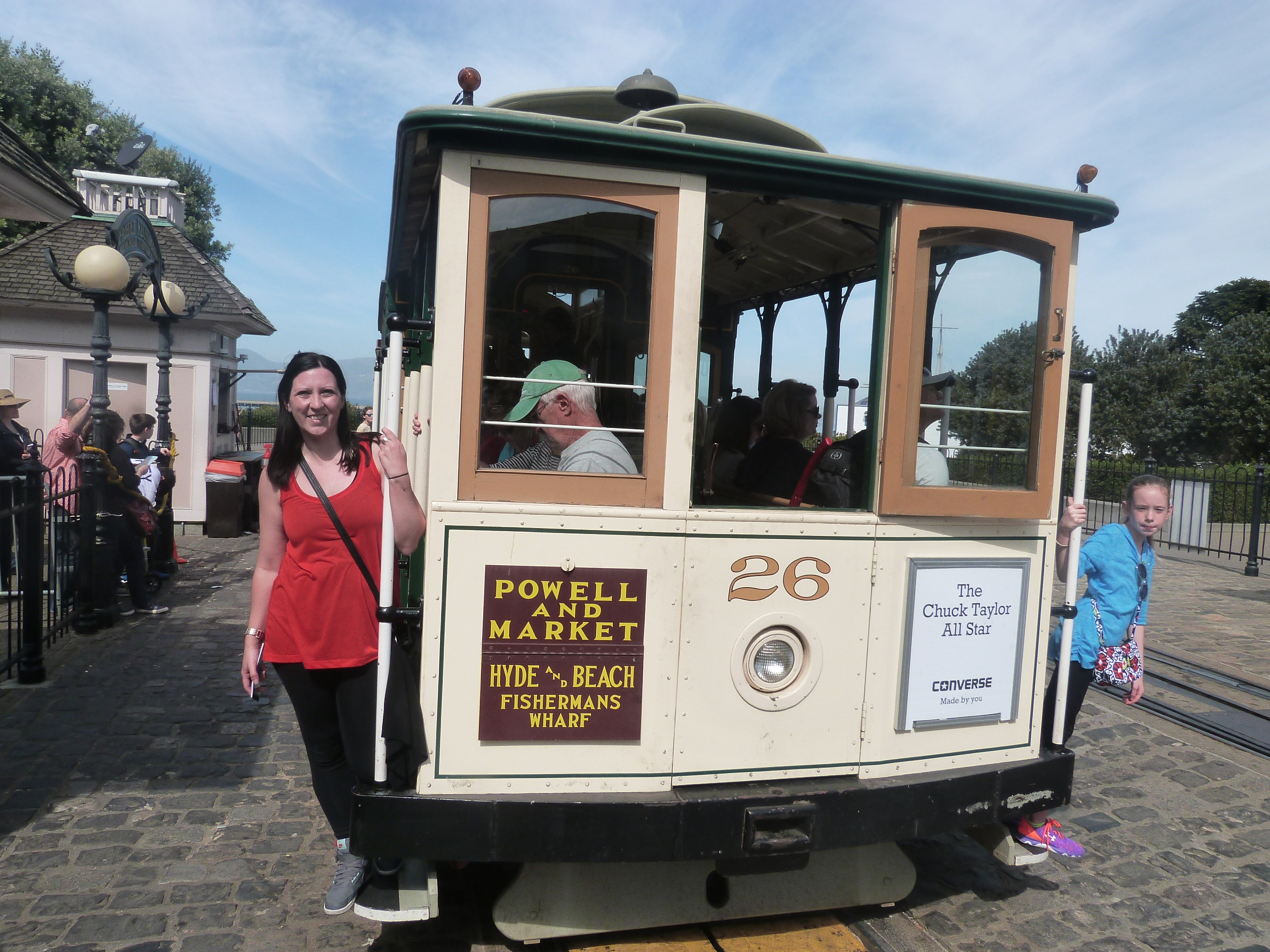 Alamo Square, Haight Ashbury and Golden Gate Park
This is a good way to spend half a day or so on foot and see a few of the sights outside of the main tourist centre. Alamo Square is home to the Painted Ladies a stunning row of Victorian Houses painted different colours with the San Fran skyline in the background.
From there I headed through Haight Ashbury – the hippy area – full of unique and quirky shops and a great place to people watch! The end of Haight Street brings you to Golden Gate Park which is absolutely huge with lots of nice scenic walkways. The Japanese Tea Gardens were beautiful (but there is an entrance fee).
Alcatraz Island looms over the bay with an air of intrigue. Trips out to the Island all depart from Pier 33 and be sure to book your tickets well in advance as it's usual for them to be fully booked days ahead of each tour. The Cellhouse Audio Tour is amazing and makes you feel like you are really there with sound effects and stories told by actual guards and inmates.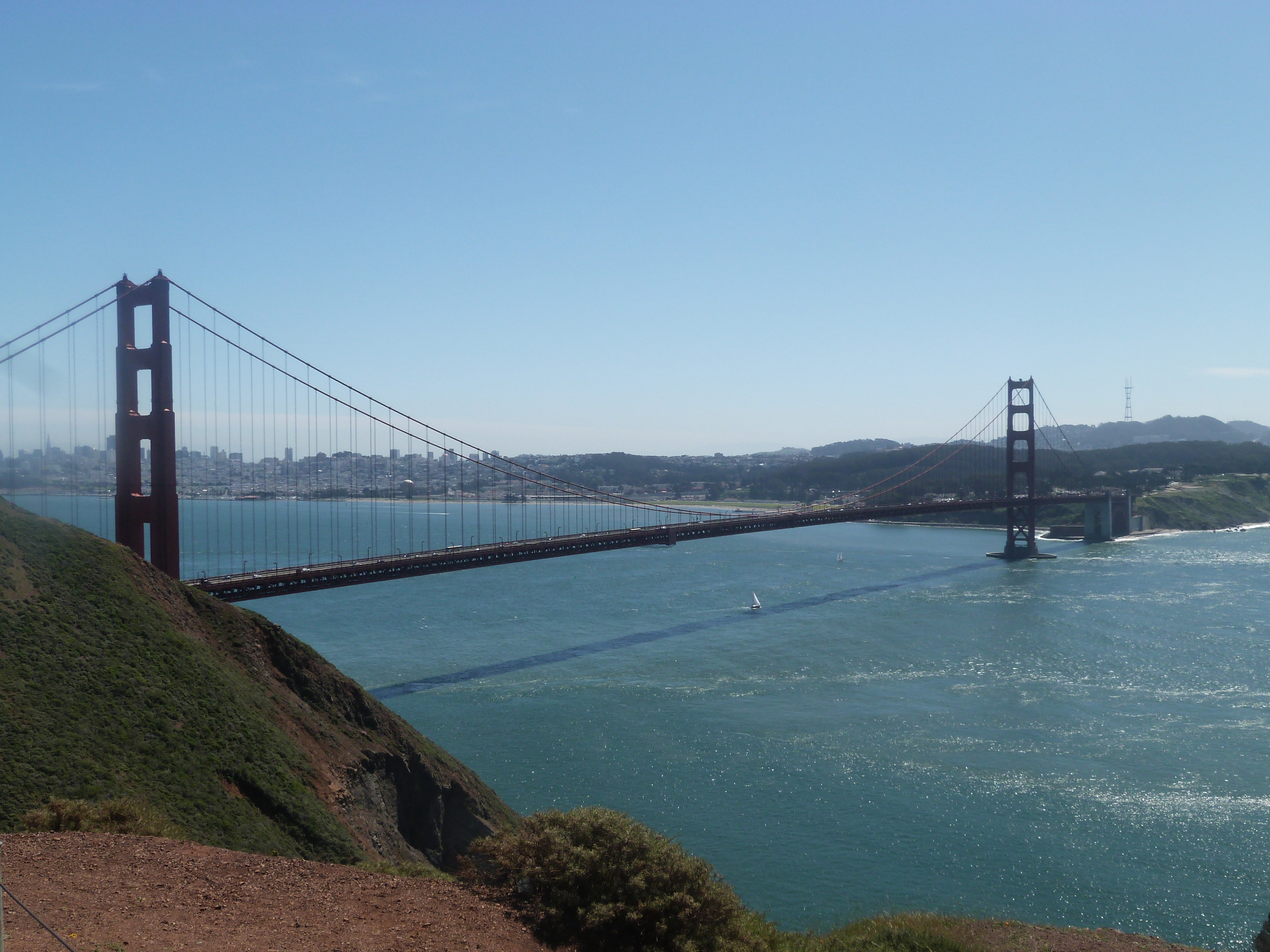 The sights and sounds of San Francisco are enough to keep you busy for days but if you get the time I'd definitely recommend heading north over the Golden Gate Bridge. Sausalito is a great place to spend some time but the best bit is the Marin Headlands – be prepared for the best view of the Golden Gate Bridge with the city skyline in the background – it's picture perfect!
"So there are just a few of the amazing experiences I had in San Fran but trust me there were many more!! If you are considering visiting San Francisco or including it in a wider USA itinerary then my advice would be – absolutely do it! I loved every minute and as the song says 'I left my heart in San Francisco'."