Manhattan is known for plenty of things like shopping, dining, museums and historical attractions. After the sun sets, however, the nightlife is the clear focus for locals and visitors in New York City. There are thousands of bars nightclubs and lounges in the area, and it can be overwhelming to people who aren't from the city. To mix things up further, many of the nightlife spots change hands, names and locations often, so it is important to stick with the most recent information available. Whether you are excited about the packed dance floors, quiet and unusual lounges or dive bars that are filled with locals, use this guide to pick out the best spots in the city and learn a few insider tips along the way.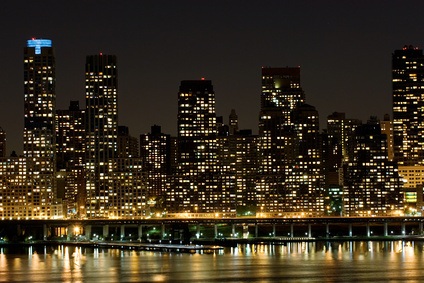 Best New Clubs For 2013: Clubs can come and go quickly in New York City, but there are always a handful of locations around the city that are the it places to see and be seen. In 2013, these will be the Slipper Room, Output, the Bossa Nova Civic Club and Space. The Slipper Room is located in the Lower East Side, and it features burlesque shows for entertainment and some of the most unusual cocktails you can find in the city. Output is gearing up to be the hottest dance club in New York City, and there are massive guest lists in place for every weekend night for more than six months. Music lovers who care about the quality of their beats will love Bossa Nova Civic Club, which has a custom built sound system from the United Kingdom and a lineup of exceptional international DJs.
www.slipperroom.com
www.bossanovacivicclub.com
The Best Lounges of 2013: Lounges can be a great alternative for people who want one step above the casual bar but aren't excited about the bass and beats of a big club experience. New York City boasts tons of lounges, and some of the best include The Electric Room, The Ides and The Vault at Pfaff's. The Electric Room may not be full of socialites, but it is just as hard to get into this 100-person space as it is to get into some of the more upscale clubs. Expect great bands and plenty of local musicians. The Ides is perhaps the quintessential hipster lounge in the city, but it also boasts amazing views over Manhattan from the sixth-floor patio. For a trip back in time, stop by The Vault at Pfaff's, which was once a beer cellar in the 19th century and is now home to a crowd of modern-day Renaissance men discussing music, politics and philosophy.
www.electricroomnyc.com
www.vaultatpfaffs.com
Best NYC Diver Bars of 2013: Sometimes the best place to get a drink is in a dive bar, and New York City is home to plenty of them. Mingle with the locals, enjoy affordable drinks and get a real feel for the culture in places like Tip-Top Bar and Grill, Sunny's Bar and Blarney Cove. Tip-Top Bar and Grill is a lower level spot that might seem unsavoury, but walk in and you'll find crowds of people ranging from college students to senior citizens scooping up cheap drinks with soul music on the jukebox. At Sunny's Bar in Brooklyn, they're just as likely to have live bluegrass as they are a poetry reading, but the whiskey specials are what keep people coming back time and time again.
New York City nightlife has a reputation for not letting just anyone in, so it pays to dress well and be respectful. Many of the door people are revered, and it doesn't hurt to be polite. You can also sign up for guest list privileges on many club websites and through social media, so check in advance before you head out for the night.
For the latest deals on flights and holidays to New York use the links below.
New York Holidays
Cheap Flights to New York