Going on a holiday is often about "getting away from it all", and escaping the normality of everyday life. Unfortunately, there are millions of people with an identical mission, which means that going on holiday can sometimes result in arriving at a destinations packed with more tourists than locals.
These destinations often have a strong commercial character, and are not ideal options for experiencing the local culture in its purest form. Fortunately there are some exceptions, allowing you to travel to places of stunning natural beauty without running into droves of tourists.
San Francisco vs. Los Angeles
LA is home to the Hollywood sign, and is considered a must-visit for many lovers of the silver screen. The truth, however, is that LA's iconic sign is usually obscured by fog. The air quality is rather low, and it's also one of the USA's most "bloated" cities.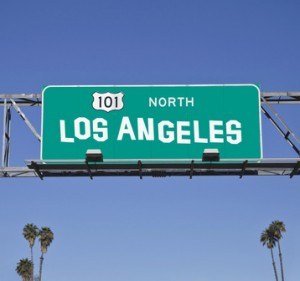 If you're in California, San Francisco is a great alternative. The trams that run tirelessly up and down the city's famously steep hills are great fun to ride, while LA's congested highways are no fun at all. The beaches in San Francisco are also often emptier and cleaner than those in LA, while the city has a more laid-back feel than the City of Angels. Of course San Francisco also offers access to one of the United States' greatest photo opportunities – the Golden Gate Bridge.
Toronto vs. Boston
Boston is famous for its revolutionary past and its excellent universities, and is even considered by some to be the intellectual capital of the country as the home of Harvard University. The city is also a tourism hub, creating a sometimes intimidating mix of students and tourist throngs, and while many appreciate the American-Irish heritage of the city's citizens, they're considered on the brusque side by others.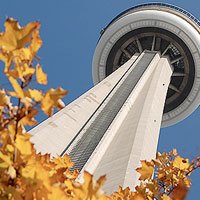 Toronto is an attractive East Coast alternative. The length of a flight from London to Toronto is similar to that from London to Boston, but the city has a great deal to offer including sophisticated boutique stores, restaurants, clubs and access to the scenic beauty of the Great Lakes and Niagara Falls.
Furthermore, if you want to experience the hustle and bustle of the American East Coast, a short flight will take you to New York, or you can get to the Big Apple on a one day road trip.
Korkula VS Corfu
Corfu was one of the first Greek islands to become a tourist hotspot, and the crescent shaped little island is jam packed with tourists during the summer months between Easter and October.
If the idea of navigating the tourist throngs in Corfu doesn't appeal to you, but the rustic charm that once made it famous does, then consider visiting the Croatian island of Korkula. This island offers sand, sea and Mediterranean culture, but requires you to share it with fewer people. Major attractions include the secluded, sleepy beaches as well as the island's walled city.
Oman VS Dubai
Dubai is an increasingly popular tourist destination, with tourists drawn to its sunny climate, white beaches and great shopping opportunities. However, many would argue that Dubai's fixation on commerce and consumerism has resulted in a loss of character, which is further diluted by tourist crowds.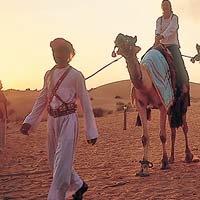 If you wish to have a more authentic experience of mid-Eastern culture, consider visiting Oman. The country has a strong loyalty to its traditions and culture, and is a popular destination amongst watersports enthusiasts due to its crystal clear waters and excellent snorkelling and scuba diving opportunities.
Chiang Mai VS Bangkok
Bangkok is the premier urban tourist destination in Thailand, with scores of tourists visiting the city each year to experience its unique expression of Southeast Asian culture. Unfortunately, due to the popularization of the city in the mainstream media in recent decades, Bangkok has become choked with tourists and is no longer an affordable, value-for-money destination.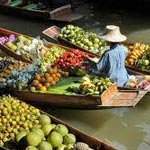 In contrast, Chiang Mai, northern Thailand's largest city, still retains the charm that made Bangkok famous, appealing to the traveller who wants a genuine experience of Thai culture. Chiang Mai is a more tranquil destination than Bangkok, and is famous for its night-markets and beautiful gardens.