Come and explore the biggest and most expansive attraction in SeaWorld Orlando's history, Antarctica: Empire of the Penguin™. This epic exploration of a mysterious world blends animal encounters with an exhilarating family ride for a one-of-a-kind experience the whole family will enjoy. Transport your family into an icy world like you've never seen before. Explore the majestic grandeur of the South Pole and see it through the penguins' eyes on an exhilarating first-of-its-kind family ride. Then, step out and explore their colony in an expanse that envelopes you in cool extremes: bringing you above and below their icy world. It's a one-of-a-kind experience your family won't forget. Are you ready?
What else can you discover at these amazing parks?
Bringing together so many thrilling elements of wonder and awe from the planet that we all share, these parks offer a variety of experiences not available anywhere else in Orlando, or Florida or even the wider world! Individually these are the world-famous SeaWorld®, the unequalled splashiness of Aquatica™ and the wild lands of Busch Gardens®!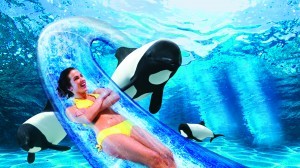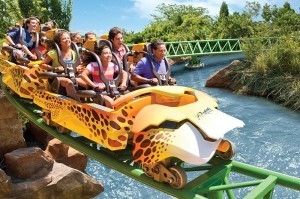 Check out flight, hotel, car hire and ticket prices here or call 0844 692 6792 for more information.
To celebrate the launch of Antarctica we have 20 SeaWorld prizes to be won! From SeaWorld umbrellas, Soft toys, Manta 2GB memory sticks, beach towels and hot water bottles. To be in with a chance of winning one of these fab prizes, enter our draw below!