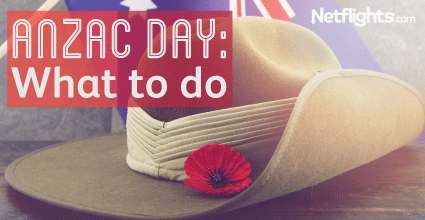 What is Anzac Day?
Anzac Day is one of the most important occasions in Australia and New Zealand. It gets its name from the acronym for the Australian and New Zealand Army Corps – proudly known as the ANZACs. The day commemorates all Australians and New Zealanders killed in war and honours returned servicemen and women. It started out as a day dedicated to soldiers killed in the First World War, but now includes anyone who's been killed in any military operation.
When does it take place?
Anzac Day takes place on 25 April. This is the day that Australian and New Zealand forces landed in Gallipoli in Turkey in 1915. They were part of the expedition sent to capture the Gallipoli peninsula from the Ottomans so the Allies could storm Istanbul. But the battle was a lot tougher than they expected and dragged on for eight months. Thousands of soldiers were killed before the troops were eventually withdrawn at the end of the year.
What events take place?
Different events are held throughout the day, starting with commemorative services at dawn – the time of the original landing. Speeches and prayers are followed by laying of wreaths, and the Last Post is played before a minute's silence and the national anthems. Dawn services are often followed by a 'gunfire breakfast' (coffee with rum) – which was the breakfast of choice for many soldiers when they were about to go into battle.
Later in the day, current and former members of the military march in street parades along with groups of scouts and air and sea cadets. Then veterans and their families gather at RSL (Returned and Services League) clubs in Australia. And finally some cities hold another service and wreath-laying at sunset.
Where is Anzac Day marked?
Anzac Day events are held in cities, towns and at war memorials across Australia and New Zealand. There are also special ceremonies in Turkey – where the battle site in Gallipoli has been renamed Anzac Cove – at First World War battlefields in France and at Hellfire Pass in Thailand, where prisoners of war built the Thai-Burma Railway.
The day is also marked in other countries whose soldiers took part in the battle, and it's a national holiday in the Cook Islands, Tonga, Niue and Pitcairn Islands. Canadian soldiers from Newfoundland also played their part so there are ceremonies held there. Then there are events for Australian and New Zealand expats held in cities across the world, including London, Berlin, Hong Kong and Cairo – and it's even marked at Scott Base in Antarctica.
What else can you do?
As well as the ceremonies, Australia holds annual Anzac Day sporting events. There's a rugby game and an Aussie rules football match between traditional rivals Collingwood and Essendon. The AFL player who has the best Anzac spirit – skill, courage, self-sacrifice, teamwork and fair play – is awarded a special Anzac Medal at the end of the game.
It's also the only day of the year you can play two-up in Australia. This coin game was a favourite of troops in the trenches, but Anzac Day is the only time it's legal to play it now.
New Zealanders wear poppies to mark the occasion, and Australians sometimes wear sprigs of rosemary, which grows wild on the Gallipoli peninsula. And don't forget to try an Anzac biscuit, made from oat, flour, coconut, butter and sugar.