If you're toying with the idea of a trip in 2021, then you could be in line to pick up a bargain flight. That's what analysis of over a million datapoints has shown the number crunchers at Netflights – who tell us that, on average, return flights to the USA are around 20% lower than the same time last year.
But be warned! The number of people searching for flights across the Pond, coupled with an overall reduction in the number of seats available – two factors that usually drive prices up – means they won't stay that way forever.
Whether it's the speculation about an impending coronavirus vaccine, or what's been referred to as a 'Biden bounce' following the US election, or the successful arrival of a 'COVID-free' flight from New York to London earlier this month, confidence is growing that Stateside holidays will be back on in 2021.
So far in November, overall visitors to the Netflights site have risen by 37% compared to the whole of October, with Summer 2021 being our most popular period for travel (+232%). At +258%, the USA has ranked as the number one, most searched-for destination.
And it looks like travellers are keen to party. Flights to Miami (+1100%), Las Vegas (+680%), Orlando (+312%), New York JFK (+182%) and Los Angeles (+115%) topped out the most searched-for locations for travel in 2021 during the same period. And judging by an increase of about a third in searches for seats in Premium, Business and First Class cabins, when Netflights customers can cross the Atlantic, you're planning to treat yourselves and party like its 2019.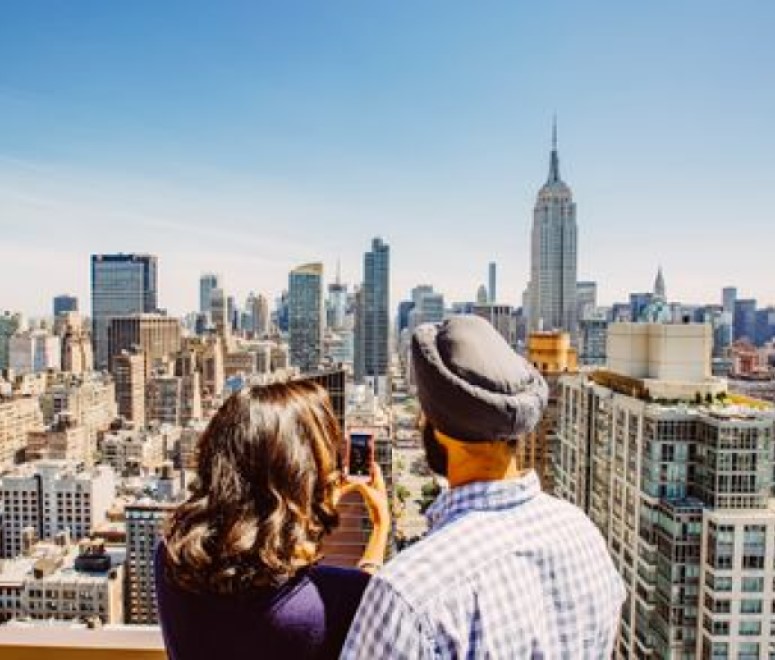 Customers who are searching for flights are finding that they're currently able to pick up a real bargain. For example, flights from London to Orlando in July and August 2021 are on average £502 and £528 respectively – that's -28% and -11% compared to the same prices you'd have paid to book this time last year. Likewise, flights to New York and Los Angeles next summer are currently 15% and 26% lower, on average, compared to prices available in November 2019. And it's not just London departures where the drop in prices is evident – Manchester to Orlando in 2021 is 17% lower than a year ago.
What makes this exceptional is that overall capacity (the total number of seats) for flights between the UK and America is significantly reduced – by around a fifth – this year. Why? Well, coronavirus has forced airlines to drastically reduce the number of flights they're operating, or even remove aircraft from service completely. Think, for example, of all those Boeing 747s retired earlier this summer, to be replaced with smaller, more fuel efficient aircraft. Usually that would drive up prices, with demand outstripping supply. But not this year.
And it's worth stressing that airlines have invested significant time and energy in to ensuring the flight itself is as COVID-secure as possible, and the risk of infection when flying has been proven to be very small. Likewise, airports have made huge changes to keep passengers safe. But, even if current travel restrictions don't change, you can rest assured that Netflights will look after you.
We have refunded £20m to thousands of customers during this summer, our membership of ABTA and ATOL ensures your bookings are always protected, and the exceptional partnerships we have with the airlines means we can offer unrivalled flexibility to anyone's whose plans have to change.
So what are you waiting for?