Canada has some of the world's most stunning landscapes, but many visitors see most of them from behind a windscreen or hotel window. So why not get out and become part of them – unplug, relax and spend a night under the stars on a camping trip.
You can get a prime spot in the heart of Canada's National Parks for less than a motel room. You don't need to rough it either, with options ranging from serviced sites with cafes and showers, to wild backcountry pitches. Here are six of Canada's best camping spots.
Pacific Rim National Park, British Colombia
On the coast of Vancouver Island, Pacific Rim's appropriately named Long Beach has 10 miles of undeveloped shoreline, with crashing waves on one side and lush forest on the other. Before becoming a National Park it was a hangout for 60s hippies and keeps that laid-back feel. Stay among the trees above the shore at Green Point Campground. Get out on the water in a kayak, try surfing or spot whales, seals and sea lions on a boat trip. Or on land try beachcombing, or see how many of the park's 300 bird species you can see.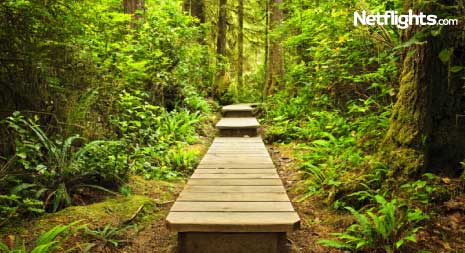 Jasper National Park, Alberta
The Icefields Parkway is one of Canada's most stunning drives. It runs through the Rocky Mountains from Jasper to Lake Louise past glaciers, waterfalls and emerald lakes. The Columbia Icefield is the largest in the Rockies, and on the edge it has a campsite with a backdrop of snowy 11,000-foot summits. It's perfect for walkers and mountaineers, or you can take a trip out onto the Athabasca Glacier in a specially designed bus or try the Glacier Skywalk; a glass-floored observation platform on the mountainside.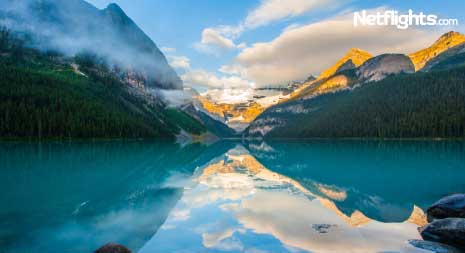 Check out some great holidays in Albertawith Netflights.com
Forillon National Park, Quebec
Surrounded by rugged cliffs and pebbly coves, Forillon is part of Quebec's Gaspé Peninsula. It has great coastal walking paths, but you can also explore by mountain bike or sea kayak. Stay among the forests or on the beach at one of the serviced or wild campsites. There's plenty of wildlife to see both on and off-shore – from black bears and lynx to whales and seabirds. You can also discover the stories of the fishermen, whalers and lighthouse keepers who've called the park home for over 1,000 years.
Algonquin Provincial Park, Ontario
Being within easy reach of Toronto and Ottawa makes Algonquin one of Canada's most popular provincial parks. But with over 2,000 lakes and 8,000km² of wilderness there's plenty to go around. Explore the rocky ridges deep inside the park on foot or swim, fish and canoe on the lakes. Spot wildlife like caribou, deer and beavers as well as wolves; which you can learn to talk to on a wolf howling expedition. The park has a mixture of serviced, wild and children's campgrounds as well as a logging museum and arts centre.
Book your holiday in Ontario Canada with Netflights.com
Prince Edward Island National Park
Off the eastern coast, Prince Edward Island is Canada's smallest province. The island's National Park is surrounded by red cliffs and pink and white sand beaches. There are walking and cycling routes through the forest and dunes, and lagoons of calm, warm water for paddling in. Stay at the beachside Cavendish campground for nightly storytelling around the campfire. You can also visit the building where the Canadian confederation was formed, and the house which inspired the book Anne of Green Gables.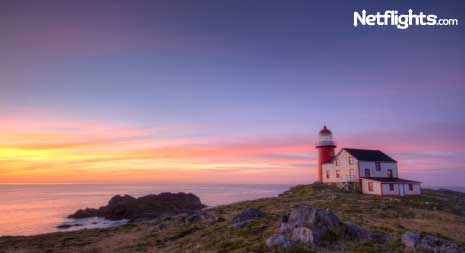 Gros Morne National Park, Newfoundland
The name might mean 'big gloomy' in French, but Gros Morne is a lot nicer than it sounds. It mixes up fjords, beaches, lakes and plateaus on top of a unique geology that helped prove the theory of plate tectonics. Take the once in a lifetime opportunity to walk on a 500 million year old sea floor, or head out into the fjords on a boat trip or in a sea kayak. The park has an arty side too with its own theatre and art, music and literature festivals, alongside five campsites to choose from.
For more offers on holidays in Canada visit Netflights.com