A spa trip is the perfect way to relax even further during your holiday – a great way to get away from the kids for an afternoon, or to get ready for a nice evening out. Some of our favourite hotels have new spas opening this summer – whilst others are old favourites we'd happily go back to again and again. Take a look at our top summer offers for the best spas.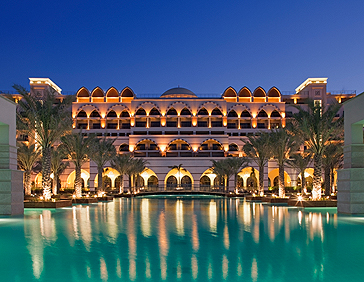 Dubai's a breath-taking destination for any visitor, but a trip to the Talise Ottoman Spa really is the icing on the cake for a relaxing holiday. Carved turquoise doors hide a spectacular spa which incorporates the healing and rejuvenating traditions of the Ottoman Empire along with the finest products available.
Treatments include the Royal Ottoman experience, which includes a body polish and foam massage whilst laid on a headed stone bed, followed by a head massage and shampoo and a gentle facial – a great introduction to the Turkish Hammam experience.
If you've been enjoying the Dubai sunshine a little too much, the spa also offers a 'Nourish and Hydrate' treatment to sooth and calm sore or sensitive skin. Using aloe vera, chamomile and lavender within the body masque, this is the perfect way to cool any sore bits. There are also a range of facials, massages and spa rituals to choose from, plus specific treatments for men. Whether you want to relax with a foot massage or try a pro-peel facial, the Talise Ottoman Spa is stunningly beautiful, and therapists are knowledgeable and friendly.
As well as separate men's and women's areas, there's also a floor specifically designed for couples who want to enjoy their treatments together. This 'spa within a spa' offers its own Hamman, treatment rooms with adjoining saunas and showers and even has a private entrance so you can come and go as you wish – very James Bond.
Best spa for: Couples

A favourite of many discerning spa connoisseurs in New York, the Guerlain Spa is nestled on the 19th floor of the infamous Waldorf-Astoria hotel. In the heart of Manhattan, the spa re-opened in January 2012, with updated facilities and treatments. And it's been a hit.
You'll find that the spa's décor matches the rest of the Waldorf-Astoria hotel – luxurious and decadent, with marble surfaces and chandeliers throughout.  First-time guests will be treated to a foot spa whilst completing in the welcome paperwork, using one of the spa's special foot spa seats which magically rise from hidden panels in the floor.
With a large range of treatments on offer, you'll be spoilt for choice at the Guerlain Spa. Whether you fancy a facial which uses the power of the orchid to cleanse and rejuvenate skin, or a massage which should firm the skin, there's something for everyone.
We definitely recommend the 'As You Wish' massage, which is a special treatment for the Waldorf. The treatment uses aromatherapy along with a range of massage treatments to create a personal experience. And, if you have time, we definitely recommend you check out the Product Playroom, which includes testers of hundreds of different Guerlain products and cosmetics – a treasure-trove for beauty lovers.
Best spa for: New York fashionistas and shopaholics

If you're heading over to Disneyland in Florida, a spa treatment may not be top of your list of planned activities. But there's no better way to recover from a day at the theme park than with a foot spa or a massage. The Mandara Spa is in the Walt Disney World Dolphin Hotel. That means you can enjoy a relaxing afternoon at the spa, with a view of Disney's Epcot park – perfect.
The Mandara Spa has a Bali theme. Expect carved wooden furnishings, indoor gardens and restful relaxation areas. Choose herbal tea or fruit juice as you prepare for your treatment, or browse the high-quality products in the spa's boutique store.
The Mandara Spa is perfect for stressed-out parents who want a little 'adult-time' during their holiday. But it's also great for families who want to relax together. The YCare treatment menu is specifically aimed at teenagers and older children. Why not book a mother-daughter pedicure, or book your teenagers in for a facial specifically designed for their skin type?
Best spa for: Families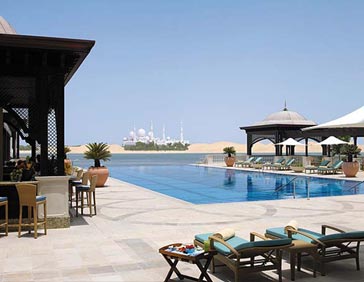 Now being rolled out at hotels across Asia, CHI, The Spa from the Shangri-La hotels are not to be missed. Imagine having a treatment based on the traditional Asian healing practices, as you unwind in a tastefully-designed spa. Well, here, that's exactly what you get.
You can choose from a number of different kinds of treatments – from relaxing baths to 'calm the mind' right through to hot stone massages and mud wraps.  Some CHI, The Spa locations include indulgent rain showers, as well as saunas and jacuzzis, but the real focus is on treatments to heal the body and spirit.
One of the exciting things about the CHI, The Spa concept is that each spa draws on its location in the 'Sense of Place' treatments it offers. You can enjoy a traditional foot massage using bamboo sticks in the Philippines.  Or have gemstone therapy in the Empress Imperial Journey in Beijing. Wherever you are you'll get a real feel for your surroundings, whilst being relaxed and pampered.
You can experience the CHI, The Spa at a number of locations across the globe, including Hong Kong, Beijing, Kuala Lumpur and Manila.
Best spa for: Everyone