There are so many places around the world that promise an awesome experience, but we all want more bang for our buck when it comes to choosing our next holiday. Things to consider are the cost of accommodations, transportation, and attractions once you get to your chosen destination. There are many deals to be had, and with a little shopping, you'll find many great places to travel to. Some are popular places while others might be a bit off the beaten path, but well worth visiting and here are a selection of 2012's cheap holiday destinations.
Burma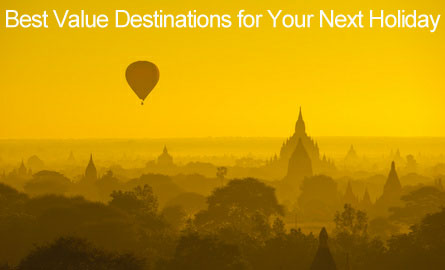 Despite Burma's political unrest in recent years, this is a destination worth considering. With hotel rooms costing as little as £5 to £10 a night and bike rentals for a quid, this is one place you can see for what seems like pocket change. Burma is rich in culture and is home to amazing architecture. A must-see here are the 1,000-year-old Bagan temples which are considered two of the greatest man-made wonders of the world.
Travel throughout Burma is cheap too, so you can spend more money on souvenirs and gifts for friends and family back home.
Belize
In this year of speculation that the world is coming to an end in December, why not go to Belize in South America and take in some Mayan ruins? Currently, the exchange rate of the US dollar with the currency of Belize is nearly two to one and that means savings for the traveler (USA dollars are accepted in Belize).
With this being the last year of the Mayan calendar, there are non-stop festivals and celebrations going on throughout the country. Prices are likely to go up after the end-of-the-world deadline passes, so now is a good time to go.
San Antonio, Texas
San Antonio is seeing massive changes with its expansion of the River Walk, additional walking and biking routes, and new bike rentals at $10 for the day. Hotel rates have also dropped five percent, so even four-star accommodations are down.
San Antonio is the United States' seventh-largest city and is home to the Alamo. It boasts a rich culture from a large Hispanic population and offers so much to see and do. The River Walk itself is enough reason to visit this beautiful and diverse city.
Atlantic, Canada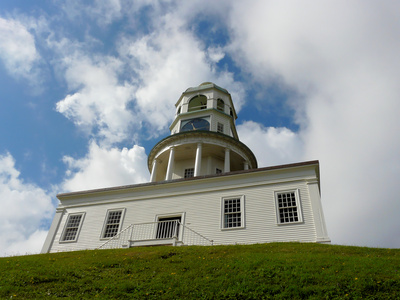 For the real nature buff who marvels at mountains and ocean scenery, Canada fits the bill. Along the Atlantic coast, there is so much to do and see, including many events going on in Halifax to commemorate the 100th anniversary of the sinking of the Titanic off the coast of Newfoundland.
Halifax also made the list of Hotel.com's cheapest cities to visit in Canada due to low room rates. From kayaking to whale-watching, the experience will be long remembered after you return home.
Las Vegas, Nevada
The City of Lights is the go-to destination for travelers who love the extravagance and over-the-top sights and activities of the Las Vegas Strip. This city of decadence and a nightlife that lasts well into the daytime hours offers not only gambling and party fun, but is also known for some of the cheapest rooms anywhere. For a mere £20 a night you can stay at the Luxor or pay just £9 a night at Circus Circus. With these kinds of savings you'll have plenty of money left over to gamble or party like it's 1999.
Get more out of your next holiday by saving on hotel rooms and consider the overall cost of dining and other expenditures. You can make your money go far with a little bit of savvy planning. Being a Scrooge about expenses can be a good thing.