The short answer is yes. While a holiday in Canada might make you immediately think of skiing in Banff or Whistler, this vast country offers so much for tourists willing to make the trip in summertime.
With breathtaking scenery, fascinating wildlife, as well as numerous attractions and activities, you'll be spoilt for choice. Just to whet your appetite, here is a selection of the best things you can do during your Canadian summer holiday.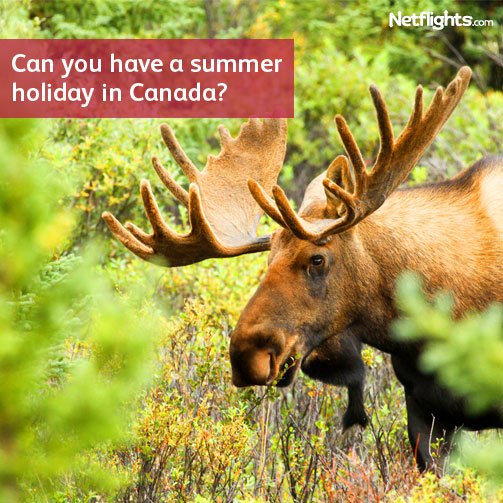 Adventure
For those looking for a little adventure on their summer holiday, Canada has so much to offer.
Zorbing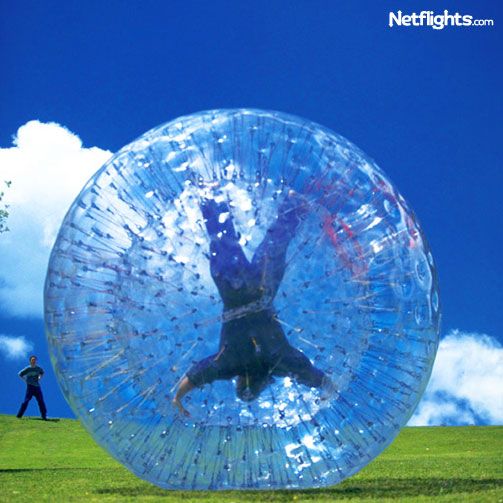 Originating in New Zealand, it was only a matter of time before zorbing made its way around the world. If you happen to be in Alberta, then you're in for a treat, as this is one of the best places to enjoy  the activity, at the Canada Olympic Park. So get prepared to hurtle down a massive hill in a giant hamster ball for around $30.
Hikes in the Rainbow Range
In the West Chilcotin area of British Columbia you'll find the beautiful Tweedsmuir Provincial Park. The area is home to peaceful lakes and some of the best fishing opportunities around, but it's the hikes on the Rainbow Range that really sell this place. This is considered one of the best day hikes around, providing stunning views of the whole area, and surrounding you in unparalleled beauty; it is pretty close to paradise.
Waskesiu Wilderness Region
Northern Saskatchewan is also home to this amazing wilderness range, which provides the perfect combination of adventure, scenery and wildlife for those looking for something a little different. Here you can observe Canada's only free roaming bison heard and wander the amazing 30 acres of organic gardens, hiking trails, and lakes, before setting up home in a tipi at night.
Visit 'Little Chicago'
In Saskatchewan you'll discover the sleepy and peaceful Moose Jaw, which not only has beautiful scenery thanks to its placing on the Moose Jaw River, but an interesting history too. Back in the days of prohibition, famous crime boss Al Capone ran a bootleg operation through a number of underground tunnels underneath this otherwise serene spot. You can now tour these tunnels to get a feel of this notorious time in North American history.
Dive into The Past
The underwater world harbours many attractions in its depths, and in Nova Scotia you can dive straight in for a history lesson with a twist. The province of Cape Breton Island has daily expeditions during the summer months to a wealth of shipwrecks for you to explore. These include the remains of the 64-gun Le Celebre, which was sunk in 1758 by the British, and an iron tanker that went down in 1970.
Search for Sea Serpents
We've all heard of the Loch Ness monster, but have you heard of Ogopogo? In British Columbia, in Okanagan Lake, many have said they've spotted this mysterious sea serpent, a creature which ranges between six to 20 metres in size; scary stuff. Take the children along and see if you can spot this fabled beast.
Wildlife
Something else Canada is well known for is its abundance of diverse wildlife, and the summer opens up a number of perfect animal spotting opportunities.
Crazy Snakes
Don't let the thought of crazy snakes put you off, as this is a once in a lifetime opportunity to see an amazing gathering in the wild. If you head to Narcisse in Manitoba, just two hours north of Winnipeg, you'll find the amazing snake dens. For several weeks tens of thousands of red-sided garter snakes gather here in a wriggling mass due to it being mating season. It's definitely something you don't see every day.
Beluga Whales
These beautiful and curious Arctic whales also enjoy a spot of travelling during the summer, and every year they make the Churchill River estuary in Manitoba their home. With pollution free water, a lack of predators and more fish than they could wish for, it's no wonder the belugas love it here. Many places offer the opportunity to go snorkelling with these majestic animals for around $150.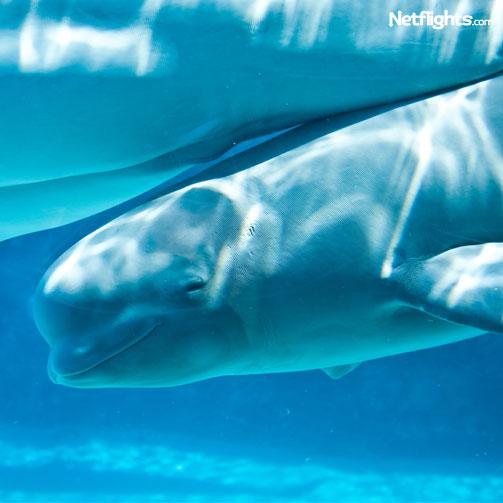 Grasslands National Park
Not content with providing stunning surroundings and amazing places to explore and hike, the Grasslands National Park, in Southern Saskatchewan, houses some amazing wildlife too. With the country's only black tailed prairie dog colony, the rare pronghorn antelope, burrowing owls and bison, amongst many others, this is a nature lover's paradise.
Scenery
So you've spent all this time giving yourself a thrill ride and looking in awe at the wildlife, but what about the rest of your surroundings? Of course you'd have taken in a lot of Canadian beauty, but take a step back and truly immerse yourself in this country's unspoiled natural beauty.
Look at an Iceberg
Newfoundland and Labrador are home to what is known as iceberg alley. Simply perch yourself at the top of a surrounding cliff top, and watch these glaciers arrive from Greenland throughout early summer.
Okanagan Valley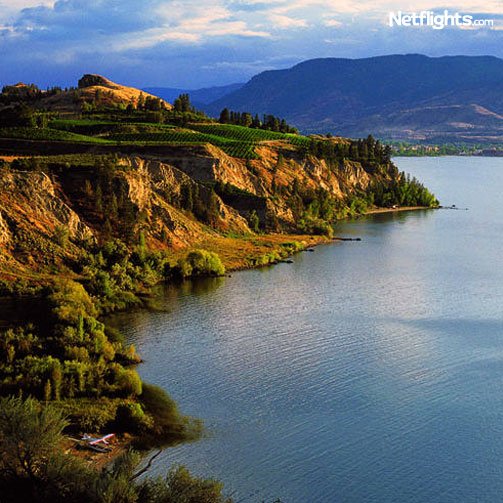 In British Columbia you'll find the Okanagan Valley, one of the most beautiful and sunny places you'll visit, widely considered to be the Napa of the North. This is the perfect place for the whole family as you can lounge around in the area's beauty, perfect for family picnic, or you can visit Elephant Island Orchard Wines. Here adults can do a spot of wine tasting whilst the children picnic with teddy bears.
So when you're planning your summer vacation, don't cast Canada aside as a one trick winter pony. Because as you can see, there's so much on offer here and it's just the beginning.