Cape Town is famous not only for Table Mountain, but for its beautiful, sparkling beaches. Here we give you a run-down of the best beaches that the Mother City has to offer, and a bit of what you can expect to find there, besides of course for the obvious: unspoiled stretches of perfect sand and crystal-blue waters!
Sea Point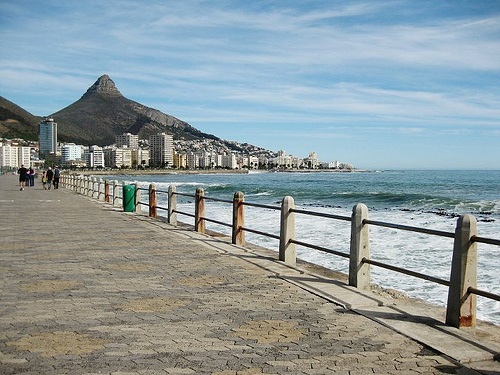 Known for its long beach-side promenade, Sea Point is the perfect place to take a late afternoon stroll and watch the sunset. Attractions surrounding the boardwalk include long stretches of park with play areas for children, a miniature golf course, an Olympic-size pool overlooking the sea at Sea Point Pavilion and several popular coffee shops and restaurants. The red and white Mouille Point lighthouse is also a famous landmark.
Kalk Bay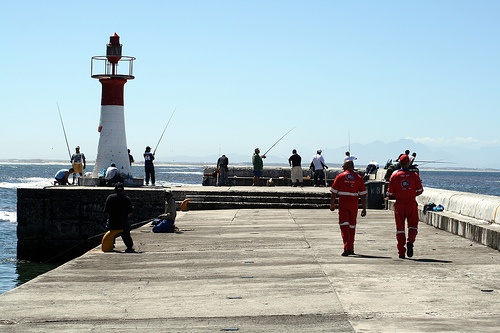 Kalk Bay is home to one of the locals' favourite surf-spots, "Kalk Bay Reef", which is know for its heavy barrels and shallow reef. Kalk Bay itself has retained the atmosphere of a quaint fishing village, sandwiched between the sea on one side and sandstone mountain on the other. It includes a colourful harbour where you can buy fish, several interesting little shops and some of the best bakeries and fish restaurants in the region.
Milnerton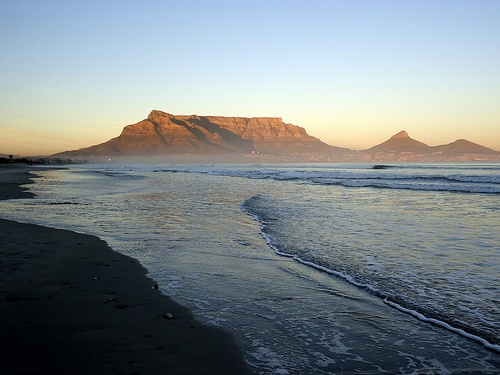 One of the most photographed views of Table Mountain comes from Milnerton beach, which offers excellent views of the "Table" and of the surrounding peaks of Lion's Head and Devil's Peak. Milnerton beach is ideal for walkers, surf skiers and surfers, although the water is typically cold due to the Benguela current that flows along this side of the Cape Pensinsula. In summer, a surf ski race from Milnerton to Blouberg beach is held every Wednesday evening. A lighthouse and several popular restaurants add to the popularity of the surrounding area.
Hout Bay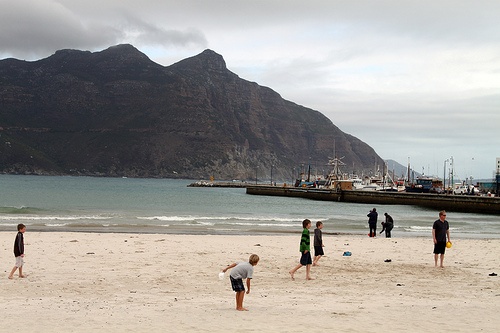 The surfing community in Hout Bay is well established. Known as "Dungeons", the bay is one of the sixteen recognised big-wave spots in the world and was host to the annual Red Bull Big Wave Africa competition. Hout Bay beach is situated near a popular harbour, from where you can take boat rides to nearby Duiker Island. The harbour is also known for its fish restaurants and is the site of a busy Sunday market.
Camps Bay
With a long palm-lined beach, a trendy, bustling nightlife scene and plenty of beach-front cafés, some might say Camps Bay is the Miami of Cape Town. The area offers plenty of beach-front cafes where you can grab a bite to eat and something to quench your thirst, head out to the beach, rent a lounge chair and umbrella, and enjoy the long stretch of sea and surf in style.
Clifton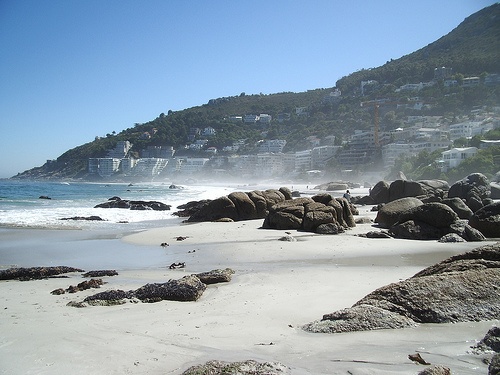 Clifton consists of a set of four beaches, named 1st Beach through to 4th Beach and separated by large falls of granite boulders. The water here is typically cold, but is nonetheless very popular for both water sports and swimming. Clifton's beaches are among the few beaches sheltered from Cape Town's notoriously strong south-easterly wind, which makes them especially popular.
Muizenberg
Muizenberg beach is considered the birthplace of South African surfing, and surf stores dot the beach front. This long stretch of white sandy beach is also excellent for walking and popular with families. The nearby waterslides and miniature golf course are good fun too.
Boulders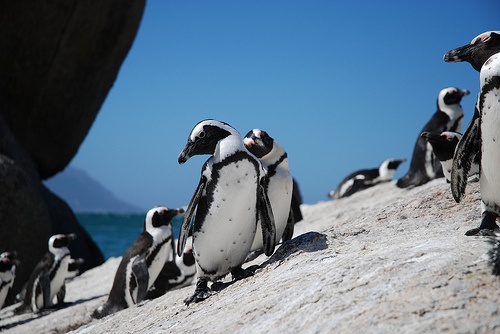 A short drive out of the city, Boulders Beach is a must-see for any visitor to the Cape because of the African penguin colony that has been resident there since 1982. Part of the beach is fenced off for the penguins but features a wooden ramp and viewing deck, from where you'll get a good view. You'll also encounter plenty of penguins walking and swimming outside this area. The beach got its name from the enormous granite boulders that sit on its shore and effectively form the beach's borders. The boulders protect the beach from strong waves, making the water excellent for swimming and paddling.
Llandudno Beach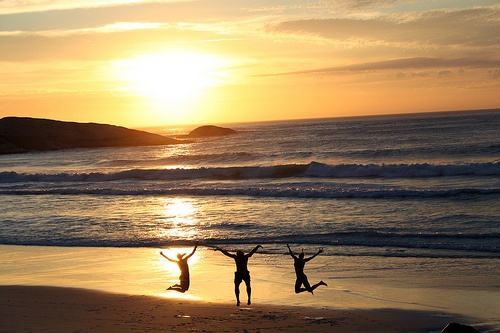 Overlooked by the Hout Bay mountains and offering gorgeous sunset views, Llandudno offers some of the longest stretches of uninterrupted sand and surf you're likely to find.
Sandy Bay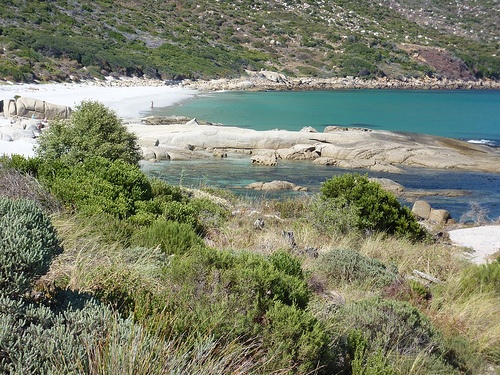 Sandy Bay is a secluded stretch of untouched natural coastline accessible from Llandudno, and is renowned as Cape Town's unofficial nudist beach. Backed by steep dunes and bushy slopes and hugged by the Hout Bay mountains, Sandy Bay is a quaint and tranquil setting, although the nudity may not suit everyone!
For the latest deals on flights to Cape Town use the links below.
London Heathrow to Cape Town
Manchester to Cape Town