Cape Town's wine estates are famous for their award-winning but surprisingly affordable wines. Even for visitors who don't drink, there's nothing more pleasant than spending a day or two visiting Cape Town's gorgeous Wineland estates.
Along with top-notch wine, Cape Town's wine farms feature; centuries-old Cape Dutch buildings, beautiful gardens and rolling vineyards, mountain backdrops, and some of the best restaurants in the country. Depending on where you go, other attractions include; concerts, locally sourced delis, animal exhibits and rehabilitation programmes, art galleries and shops selling everything from Cape chutneys and rusks, to beaded African crafts.
Vergelegen Wine Estate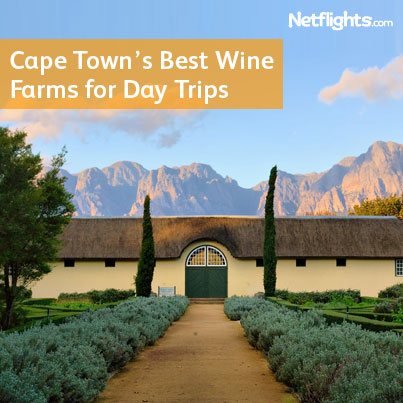 Situated in Somerset West, about a 40-minute drive from central Cape Town, Vergelegen is one of South Africa's most beautiful wine estates. It was founded by Willem van der Stel in 1700, an
d it was at around this time the first camphor trees were planted on the grounds. Today the stately trees are still there and, at well over 300 years old, are the oldest officially documented living trees on the subcontinent.
Along with camphor and oak trees, you'll find fruit orchards, a network of 18 formal gardens – including beautiful rose and herb gardens – and of course the farm's vineyards. Vergelegen's wines, both red and white, have won over 200 awards in the past 15 years alone, and its Bordeaux-style red has twice been awarded the Chateau Pichon Longueville Comtesse de la Lande trophy, at the International Wine and Spirits Competition. Visitors can taste the estate's wines and tour its interesting multi-level cellar on any day of the week.
For foodies, Vergelegen offers the signature "Camphors at Vergelegen" restaurant, for classical fine dining overlooking the gardens, and the more relaxed bistro-style "Stables at Vergelegen." Alternatively, book a gourmet picnic, complete with breads, paté, courgette and parmesan tart, a wide selection of salads, cold meats and cheeses, berry cheesecake and even filter coffee.
Groot Constantia
Just south of Table Mountain, Groot Constantia is South Africa's oldest and most visited wine estate. It was founded in 1675 and still contains the original Cape Dutch manor house and estate buildings; set against rolling vineyards and green hills.
Groot Constantia includes an interesting museum, an art gallery, a gift shop and two outstanding restaurants – Jonkershuis Restaurant, right next door to the historic manor house, and the newer Simon's Restaurant, for contemporary cuisine. Wine tasting is available every day from 10 a.m. until 4:30 p.m.
The nearby Klein Constantia and Buitenverwachting estates, both consisting of land that originally formed part of Groot Constantia, are also well worth a visit and offer daily wine tastings.
Spier Wine Farm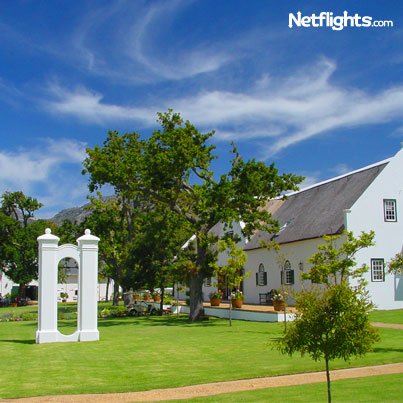 Spier is another of the Cape's oldest wine farms, with a history that dates back to 1692. It's also one of the most "tourist-savvy". As well as wine tasting and beautiful grounds, Spier offers year-round concerts, an art gallery with an excellent collection of contemporary art, a craft market, a restaurant and deli, four-star village-style hotel, a spa and even a chance to interact with birds of prey through its "Eagle Encounters" rehabilitation programme.
Spier isn't as stately as some of the Cape's other wine estates, but it's an especially good choice if you have children, and makes for a fun day out no matter what your age. It's roughly a half-hour drive from central Cape Town.
Zevenwacht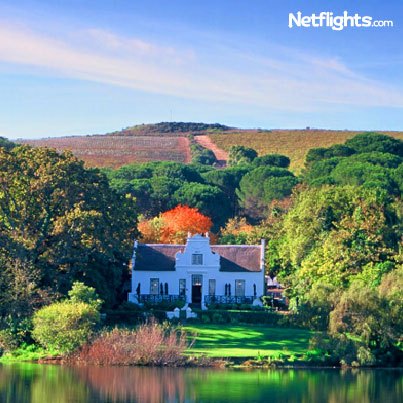 Zevenwacht is a picture-perfect estate, loved by wedding photographers and ideal for casual picnics and summer strolls. Steep, vineyard-covered hills provide the backdrop for an elegant Cape Dutch building, which houses the excellent Zevenwacht Restaurant. From there, a green lawn stretches down to a picturesque lake, complete with ducks. You can phone ahead to book a gourmet picnic basket, and the estate includes a children's play area.
Zevenwacht isn't just pretty – it's also famous for its award-winning wines and cheeses. Don't miss the tastings at its cellar and consider a visit to its shop, which sells the farm's products. In addition, the estate includes several relaxing accommodation options (tucked well out of sight, among the vineyards) and the highly rated Mangwanani spa.