Celebrity Hot Spots: Holiday like a Kardashian
We're inundated with images of show stopping celebrities holidaying on a daily basis, so it's no wonder we want our own holidays to be nothing less than fantastic. Arguably no other celebrity family lives the glitzy holiday lifestyle better than the Kardashians.The media and the general public have followed the family of socialites since 2007 through their television series, its spin off's and their extensive column inches. But along with the whirlwind soap opera lifestyle they lead, we've all become envious of their shopping habits, wild nights and of course their holidays. With cheap flights to Dubai, South Africa, New York and Australia making luxurious celebrity styled holidays more affordable; you could be holidaying like a Kardashian before you know it.
Plenty of choices
But this is a family that know how to take a vacation in style, and there aren't many places they haven't experienced; after all, they are the Kardashians. So which destination should you choose when they've probably hit all corners of the globe? Here's a little selection for you to cast your eyes over.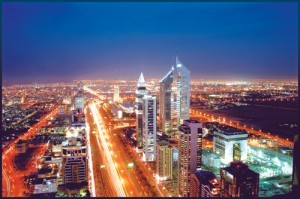 Dubai
This well-known city of extravagance is regarded as a cultural hub of the Middle East. A favourite with celebrities because of its beautiful beaches, scorching temperatures and luxury shopping outlets like the Dubai Mall; which was one of the first places Kim and momager Kris checked out when they arrived in 2011. With opportunities to experience camel rides and saunter around like the super-rich; you to could be 'loving Dubai' just like Kim K.
Mexico
Another favourite of the family is the beachfront village of Punta Mita in Mexico; this glamorous and charming area has played host to other Hollywood stars such as Demi Moore and Orlando Bloom. It's one of Mexico's most elite areas so it would make the perfect option for a honeymoon or special holiday. With miles of unspoilt white sand beaches, crystal clear waters and exclusive beach bars up and down the coastline, you can see why it's a favourite of televisions hottest reality stars.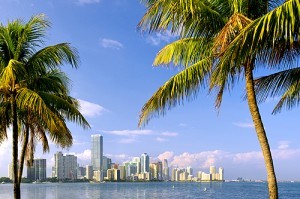 Miami
Miami is also a favourite for those A-listers who want a little beach break, and is renowned in the Kardashian clique. With the ever famous Miami Beach and a climate to die for, it's no wonder that the Kardashian sisters set up their first DASH store here before staring in their 'Take Miami' spin off series. Often thought to be one of the best areas in America and sometimes the world, the city of Miami is definitely somewhere to immerse yourself in celeb culture.
So this summer make sure you keep up with those Kardashians, and book your star style holiday as soon as you can!
For the latest deals on flights and holidays to Dubai use the links below.
Dubai Holidays
London Heathrow to Dubai
Manchester to Dubai
London Gatwick to Dubai
Glasgow to Dubai
You can get deals on flights to Miami from the following UK airports
Heathrow to Miami
Gatwick to Miami
Manchester to Las Vegas
Edinburgh to Miami
Newcastle to Miami
Glasgow to Miami
Birmingham to Miami