They call it the city that never sleeps. As Christmas approaches, New York is also the city that never seems to stop shopping either.
And why not? When the Christmas lights twinkle, the smell of roasting chestnuts wafts and the ice skates whizz across the ice, no-where's better to buy, buy, buy.
Don't miss!
Times Square
Rockefeller Center Christmas Tree
Central Park
Macy's
Fao Schwarz
Step off your low-cost flight, and you'll soon find out that value for money is pretty impressive too. A recent survey identified savings of up to 62% on popular items compared to London.
Beyond getting a great bang for your buck, New York is a shopping destination where the sheer variety is awe-inspiring. Midtown is all iconic department stores. Downtown is all funky and fun. And out of town is for serious discount outlets.
A good way to get into the shopping swing is to take a walking tour of all the spectacular Christmas shop window displays, legendary in their imagination and spectacle. An hour-and-a-half will take in all the iconic New York shopping names such as Saks 5th Avenue, Bergdorf Goodman, Barneys, Bloomingdales and Macys.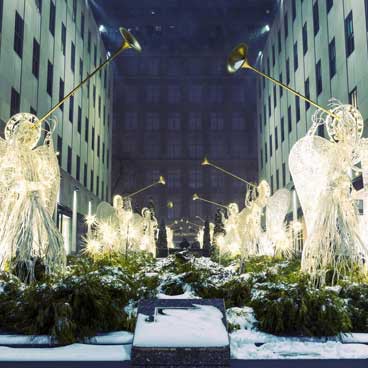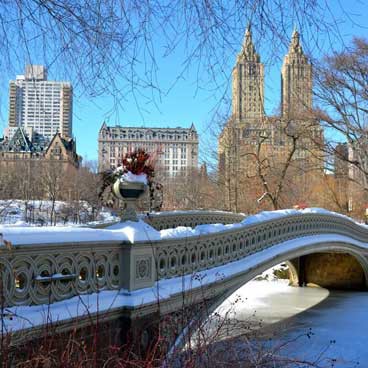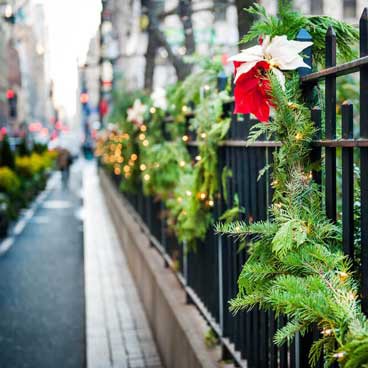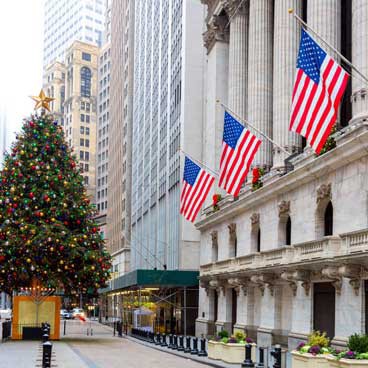 Away from the glamorous names, the recent rise of outdoor holiday markets has added a whole new dimension to New York Christmas shopping. These do the job if you're looking for something really one-off and unique. You'll find markets in parks and other public spaces. Look for one-of-a-kind, hand-made things such as jewellery, hand-knits, toys, ornaments and art. Even chocolates!
For example, Bryant Park has 120 stalls, plus tasty street food and free ice-skating at The Pond too. Look for other markets at Union Square, Columbus Circle, Grand Central Terminal and the Cathedral of St John the Divine.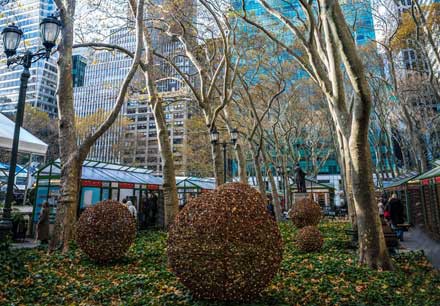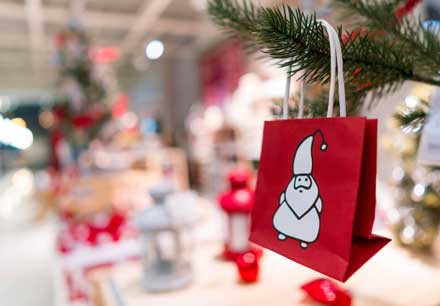 The Discount Outlets are mostly out of town. Jump on a bus for an hour and you'll be shopping at Woodbury Common Premium Outlets, for example. This is packed with 220 outlet stores delivering great savings from big names beginning with Adidas, and including others such as Fendi, Prada, Balenciaga, Chanel, Gucci, Ralph Lauren…..all the way to Zegna.
The kids with you, not to mention the big kid in you, won't want to miss a visit to FAO Schwartz; you'll be in toy heaven. For 150 years, no-one has equalled its assortment of toys, gifts and collectibles. Oh, and don't miss out on something sweet from the in-house candy store: FAO Schweetz.
Kids will also be captivated by Santaland on the eighth floor of Macy's Department Store. Bedecked in twinkling lights, sparkling stars and outsized lollipops, it's magical. You'll be led along the Macyland Express, past the Enchanted Forest (with talking trees!) to the Rock Candy Mining Site, then over Rainbow Bridge to interactive patisserie, The Sweetery.
Finally, the path leads to Santa's home in New York – a beautifully-decorated country cabin – each child receives a gift specially chosen by Santa Claus himself.
On a slightly more adult theme, you don't go to New York without following in the footsteps of Audrey Hepburn and browsing the exquisite jewellery and finding a special gift (or two) at Tiffany's.
Whatever your choice of Christmas gift, remember you're only allowed a meagre £145 duty free limit. Serious Christmas shoppers also think smart and arrive in NY with two big, empty suitcases plus portable scale, so they don't exceed the 46kg total limit. With so much choice in New York, that's going to be really, really difficult.