In recent weeks, talk around airports has generally focused on Covid testing and bottleneck queues. But if you're thinking about booking cheap flights in 2021, you needn't assume your pre or post-flight experience will be a drag. In fact, thanks to this bunch of cool and unusual airport activities, it could actually be full of recreation and relaxation.
Increasingly, airports around the world are working hard to make travel fun and stress-free – so a long stopover no longer equates to boredom. You may even want to start arriving several hours ahead of departure – or sticking around after you land – just so you can enjoy all the airport activities on offer.
Rollerskating
JFK Airport has recently introduced its newest airport activity – the retro-themed Runway Rink. So, if you're able to catch a flight to New York soon, you're in for some fun once you land. Any weekend this summer, you can book onto a Roll-A-Rama skating session and take a turn on the tarmac. And all while listening to some classic disco tunes. You'll find the Runway Rink at the TWA Hotel, in the shadow of Connie – a 1958 Constellation airplane which now functions as a cocktail lounge. The whole thing makes for a decidedly Insta-worthy photo.
Cinemas
It's one thing watching a few films on a long-haul flight to pass the time. It's another thing entirely to catch a new release before you even board the plane. But that's exactly the kind of airport activity you can enjoy at Incheon International Airport in Seoul and at Singapore's Changi Airport. There's not one but two cinemas at the latter – one in Terminal 2, the other in Terminal 3 – both of which are free-of-charge and open 24-hours a day. Meanwhile, at America's Minneapolis−Saint Paul International Airport, there's a screening room which shows round-the-clock shorts, music videos and award-winning documentaries. And at the 17-seater, 1920s-themed Hollywood Theatre at Portland International Airport, you can catch short films by Oregon filmmakers once you've cleared security.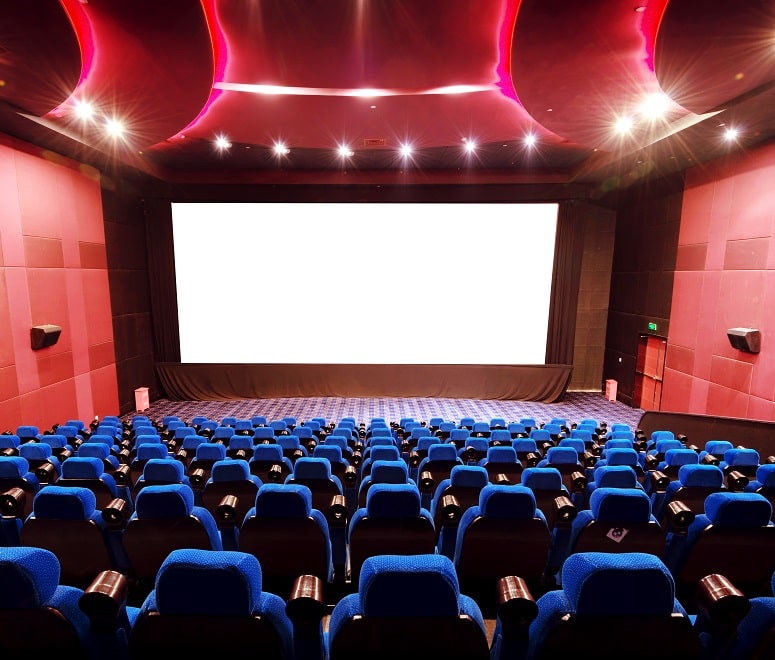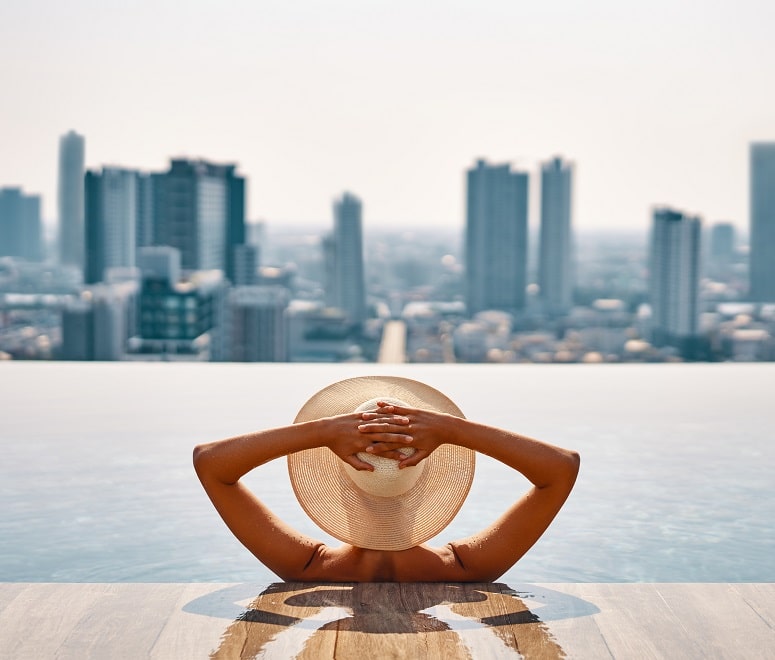 Rooftop Pools
Who doesn't love a rooftop pool? Well if you're flying into Singapore, you don't even have to wait to reach your accommodation before taking a dip. Located at Aerotel Airport Transit Hotel at Changi's Terminal 1, the pool here is open to all travellers – not just hotel guests. And, proving that not all airport activities have to be active, it also features a Jacuzzi, poolside bar and shower facilities.
But Singapore's not the only place where you can take a leisurely dip while watching planes take off. Punta Cana International Airport, in the Dominican Republic, has a VIP lounge complete with an infinity pool. Apparently, it's the first airport swimming pool in the Caribbean to overlook the airstrip.
Slides
If you're looking for a bit of light relief pre-flight, you'll find it in Singapore. Because Changi offers yet another exciting airport activity in the form of The Slide @ T3. At 12 metres – or four storeys – high, it lays claim to being the tallest slide in an airport anywhere in the world. You've got to be between 1.3 and 2 metres tall to ride it. But those who make the cut can whizz down it as many as 10 times in one day.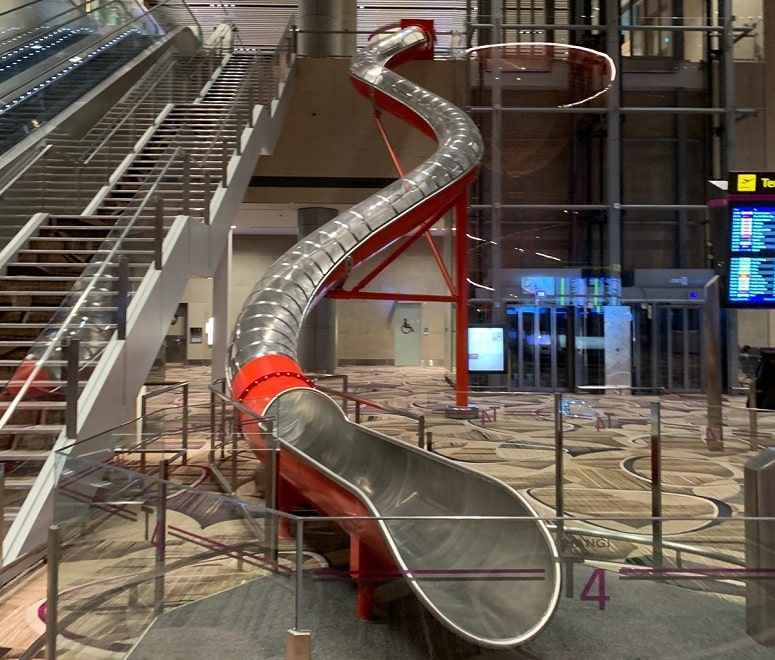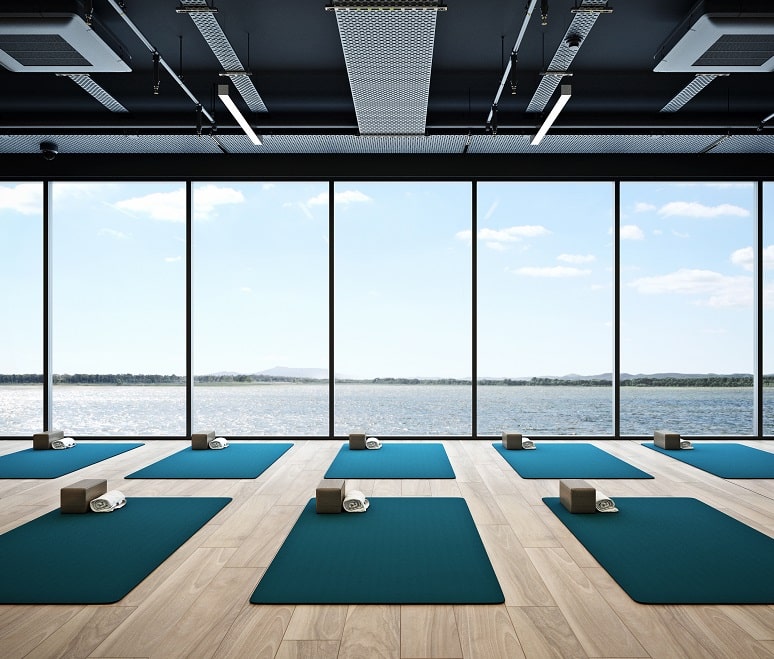 Yoga
Let's face it – pandemic or no pandemic – flying can be stressful. But yoga is one thing that's long been proven to aid relaxation. So it's great news for everyone that numerous airports around the world now feature studios where you can enjoy a gentle flow before boarding a plane. Loads of places in the US have them – San Francisco, New York, Dallas, Chicago, Burlington and Miami – as do both Gatwick and Heathrow in London. And if you're travelling to or from Hong Kong International Airport, Helsinki Airport or Frankfurt Airport, you'll find dedicated spaces to practise downward dog in those locations, too.
Golf
If you've booked yourself a golf holiday you might be able to get ahead of the game and tee off at the airport. At Minneapolis−Saint Paul International Airport in Minnesota, there's a PGA Lounge where you can work on your swing and practise putting. And in Seoul, the Sky 72 Golf Club is located right near Incheon International Airport, so you can easily fit in a round during a layover. Or, at the very least, hit up the driving range.
But the most exciting place to partake in this particular airport activity is Bangkok's Don Mueang Airport. That's because there's an 18-hole golf course built right between the runways. In fact, Kantarat Golf Course is the only place in the world where you can watch a Boeing 747 come into land as you retrieve your ball from the bunker.