If you haven't seen the viral video by South Korean rapper Psy called Gangnam Style, you've probably been living under a rock somewhere in the Mojave Desert. The official video on Youtube has, at this time, reached more than 701 million views. It's a video you'll love to hate and hate to love. You don't have to understand the lyrics because the hilarious video will suck you. It has taken the world by storm and has thrown part of Seoul, South Korea into the international spotlight.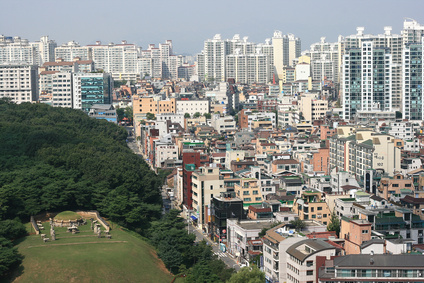 Who is this Psy guy, anyway?
This 34-year-old phenomenon whose real name is Park Jae-sang, married his long-time girlfriend and is a father to twin girls. He served mandatory military service, though not without a snag that forced him to go back and serve again. Psy is not one for convention and had a way of testing his parents' patience. In 1996 he convinced them to let him go to college at Boston University in the United States. He quickly dropped out, bought a computer and keyboard, discovered rap music, and much to his parent's dismay (which came later because he didn't tell them right away) he enrolled at Berklee College of Music. Does all this sound familiar?
Where the heck is Gangnam?
Gangnam, meaning "south of the river," generally refers to that part of Seoul located south of the Han River. It is known for its high level of concentrated wealth and its wealth developed quickly in the last 30+ years since it hosted the 1988 Olympic games. It is also one of the most coveted places to be for its high standards in education. Competition is fierce to get into the universities here. Maybe they'll add a Gangnam Style course to learn the finer points of those funky Gangnam dance moves.
The cost of living in Gangnam is 3.5 times the national average and has been compared to Beverly Hills, California for its cost of living and extravagance. It's a nice place to visit, but unless you're loaded, living there might not be an option.
What's worth visiting in Gangnam?
Since you're probably not loaded but loaded enough to visit Gangnam and spend a little time there, it has several interesting, even quirky, attractions to make the trip worthwhile. Visit the tombs of two Joseon Dynasty kings and one queen at the Seonjeongneung burial grounds. The tombs are surrounded by statues of officials and their horses standing at attention as though guarding the graves.
There's the Kimchi Field Museum that is all about Korea's most famous dish. You'll get to see ancient books about kimchi, learn its history, and participate in the process of making kimchi and tasting it. Whether you've ever wanted to learn about kimchi or not, you'll certainly come away knowing more than you care to.
How do I pull off the Gangnam style?
In Gangnam, bright colors and classy fashions rule. Check out the trendy shops on Garosugil street for fashions the celebrities clamor for. Grab some hot shoes at London Sole and a fun hat at Mogool to finish off your outfit. Show off your new threads at Club Answer (is there a question?), Club Ellui, or Club Eden to try out your Gangnam Style moves. Ride that horse into the night. If you're not sure what that means, watch the video and you'll figure it out.
If you still haven't watched the Gangnam Style video after reading this article, puppies all over the world will be sad. Don't make the puppies sad. Get out from that rock and do it Gangnam Style. Make the puppies happy!