The desert city of Dubai is famous for its sunshine but, like anywhere, the weather varies slightly throughout the year. Some months are pleasantly warm, while others are scorching hot. So, before you book your flights to Dubai, it's worth checking the seasonal temperatures. Take a look at our guide to Dubai weather and start planning your sun-soaked city break.
Dubai weather in winter
December to February is a great time to go to Dubai, as you can escape the freezing UK and enjoy some winter sun. Temperatures hover around 20°C, but can often reach 26°C. So it's warm enough to spend some lazy days on the beach, while also being cool enough to go sightseeing, shopping and dune-bashing. The only one thing to remember is that February is Dubai's wettest month – not that that's saying much! Even when it does rain, showers tend to be short, heavy bursts.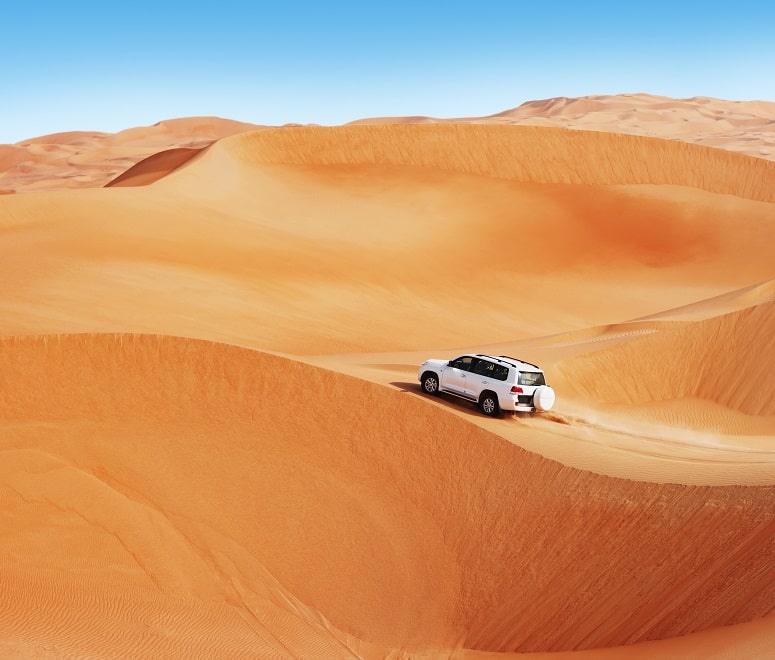 Dubai weather in spring
Things start hotting up in spring. Dubai temperatures average 23°C in March but, by May, the mercury soars up to 31°C – and it's not uncommon for it to reach 36°C. March and April are two of the best months to visit, as the Dubai weather is just right. When it's cooler in the mornings, you can explore the city's major sights – like the Gold Souk, Dubai Mall and the Burj Khalifa – and then relax by your resort's pool during the hot afternoons.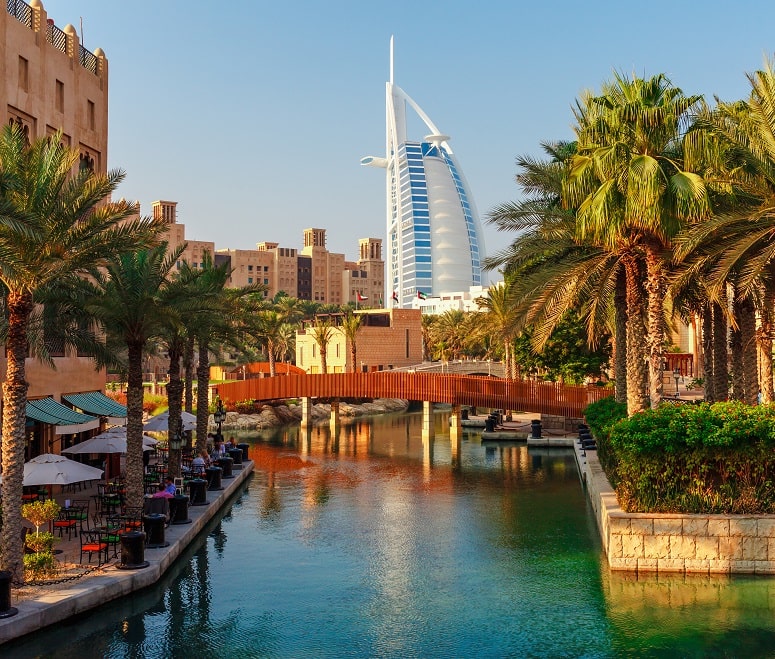 Dubai weather in summer
Dubai's summer is – in a word – stifling. Between June and September, temperatures rarely drop below 33°C and, in the height of summer, the days usually hover around 40°C. While all the malls, restaurants and hotels are air-conditioned, this kind of Dubai weather is very uncomfortable for most people. If you're feeling brave, you could visit Dubai in early June or late September but, generally, we'd recommend avoiding the sizzling summer season.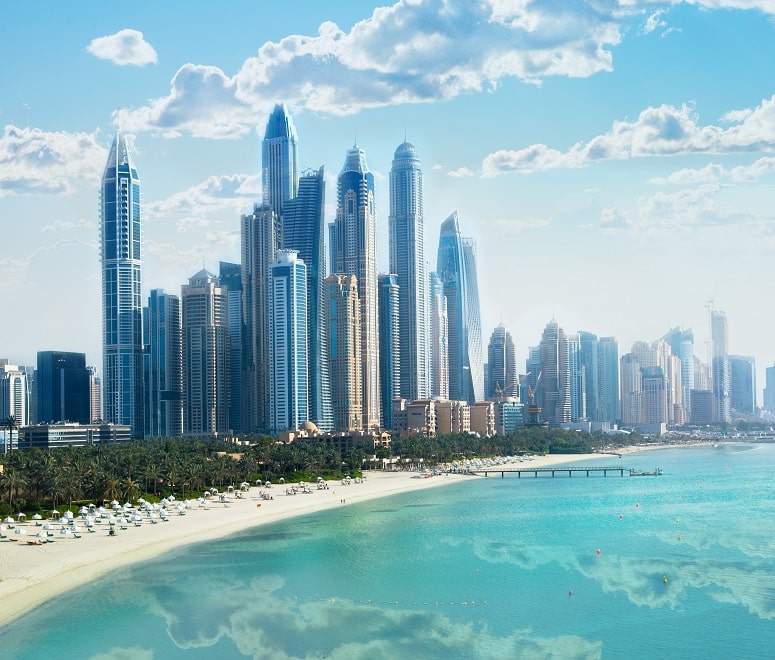 Dubai weather in autumn
October and November are lovely months to visit Dubai, as you can bask in the balmy sunshine without getting too hot. Temperatures linger in the high-twenties, but you'll still get some hotter days around 33°C. Like spring, this is a great time of year to discover all the city has to offer, as you can get out and about without overheating. Plus, you'll return home with a great tan to last you through the winter.