The Sex and the City girls were a fun bunch weren't they? Amongst their incessant relationship hopping, boyfriend dilemmas and their everlasting search for Mr Right, rather than Mr Right-Now, those four ladies found plenty of time to embrace and enjoy the most magical city in the world; New York.
And although the programme has been off the air for nearly a decade now and despite the copious amounts of re-runs and films, there's still a Manolo shaped hole that can't be filled. But what about going out and recreating your own version of the iconic series? It may seem expensive, but with cheap flights to New York, you could be walking in Carrie's designer shoes before you know it.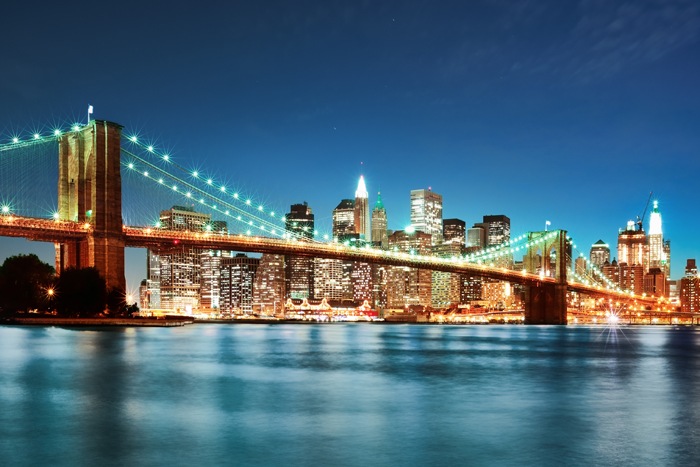 City of dreams
Ever since Carrie, Samantha, Miranda and Charlotte burst onto our screens back in the late nineties, our obsession with the city that never sleeps, or sleeps alone as the tag line suggested, has only grown bigger and bigger.
But aside from aspiring to live a life of cosmopolitans, constant lunches, all day shopping and all night partying; there is so much more that New York has to offer.
But what else is there? We can't all run off to New York, become the new Miss Bradshaw and find our Mr Big; some of us just get the holiday. But with New York being just as fabulous as it looks in the show, there's plenty to keep you occupied.
Exploring the Big Apple
There are loads of places to explore on your trip, and one way to make you feel closer to those cosmo sipping career girls, is to take Sex and the City tour around various hotspots from the series.
The tour has more than 40 locations from the series and films, including the trendy Meat Packing district; the site where Carrie and Big had their wedding rehearsal and the cupcake store frequented by Miranda and Carrie, when discussing Aidan.
With this tour you can get as close as possible to the show, and experience what it's like to walk in the girl's shoes.
Another way to get close to the glitzy lifestyle is to check out Bergdorf Goodman. This luxurious department store is New York centric and home to big names such as McQueen and Posen. Peruse the isles and relish in the New York glamour.
And don't forget to visit the must see sights. Experience the Empire State Building, take a stroll through the West Village (a favourite of the Sex and the City girls) and enjoy a reflective walk through Central Park to really experience the city at its finest.
Despite the end of the series, you'll see that there's still some sex in this city, and who knows what could happen in this magical place.