Kuala Lumpur is one of the most incredible cities in Asia.
Although it was once nothing more than a small Chinese village, it is now a melting pot of cultures and home to almost seven million residents.
Don't miss!
Banana leaf restaurants
Shopping on  Jalan Tun Sambanthan
The Hundred Quarters
Chinese Thean Hou Temple
Buddhist Maha Vihara
Holy Rosary Church
Thanks to historical attractions and some of the best cuisine in Asia, this Malaysian capital city is also a major tourism destination for travellers from around the world. One of the most interesting parts of the city is Little India, an area also known as Brickfields. No trip to the city would be complete without a detour in Little India, so use this as your guide to the destination. Read on for detailed information about what and where to eat, how to get around, the top attractions in the area and more.
The name of the area that houses Little India is Brickfields. This name came about because after a serious fire and flood in the late 19th century, the area was rebuilt using clay bricks. At the same time, employees to work on the expanding railway system were brought in from Sri Lanka and India. As more and more immigrants from the subcontinent settled into the Brickfields, it earned the nickname of Little India.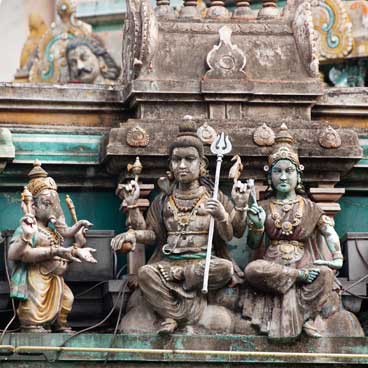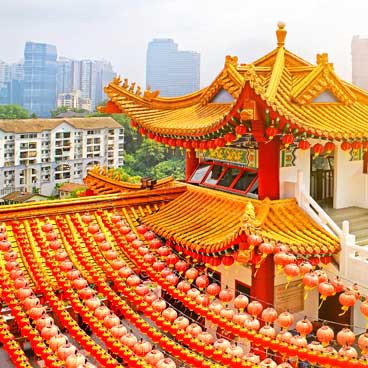 Getting around Little India
There are two several ways to get to Little India, but the easiest is simply to look for the KL Sentral signs from anywhere in the city. KL Sentral is the name for the main public transport centre, and both trains and a monorail operate to the Brickfield station. Buses are also available, but they can be slow in heavy traffic and may not be as efficient as other transport options. Little India is small and safe enough that you should be fine to explore the area on foot.
Although there is a range of dining options available in Little India, the most popular option is known as the banana leaf restaurant. These restaurants cook authentic Indian cuisine and serve the main entree wrapped up in a banana leaf. Vishalatchi Food, Restoran Nagas and Saravanaa Bhavan are all great options for delicious Indian fare, and all three boast a menu that is full of vegetarian options for diners. Western chain restaurants can be found, but travellers should skip them and instead enjoy the Indian cuisine on offer.
Another great way to pass the time in Little India is to go shopping. The main shopping street is Jalan Tun Sambanthan, and shops line either side of the street. The most common items to find on sale in Little India are spices, groceries, homemade food items, clothing, flowers and stationery. Vendors who spot tourists are likely to try to sell you beautiful saris. These are actually very high quality items that are also bought by locals, but feel free to negotiate on the price until you are happy with it.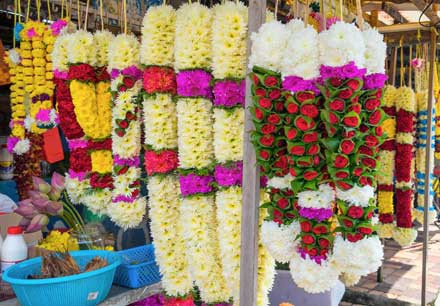 Top attractions in Little India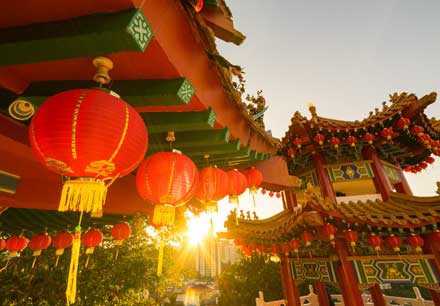 There are a number of interesting historical and cultural attractions in Little India that travellers should try to include in their itinerary. The Hundred Quarters, a former boarding home from the early 20th century, is an impressive example of British colonial architecture. The many religious sites in Little India are definitely worth a tour. A few of the most remarkable include the Chinese Thean Hou Temple, the 19th century Buddhist Maha Vihara and the 100 year old Holy Rosary Church. Seeing the various religious structures together in harmony can be a moving experience for many.
For amazing attractions, incredible Indian cuisine and some great bargains, Little India in Kuala Lumpur is a wonderful place to spend the day.