It's Charlie's big day soon, so we thought we'd get in on the party spirit this week by taking you on an odyssey through some of the most palatial pads out there that have been home sweet home to some serious Hollywood and music royalty, as well as er, royal royalty! Read on to find out what it really means to be a luxury hotel…
Atlantis the Royal, Dubai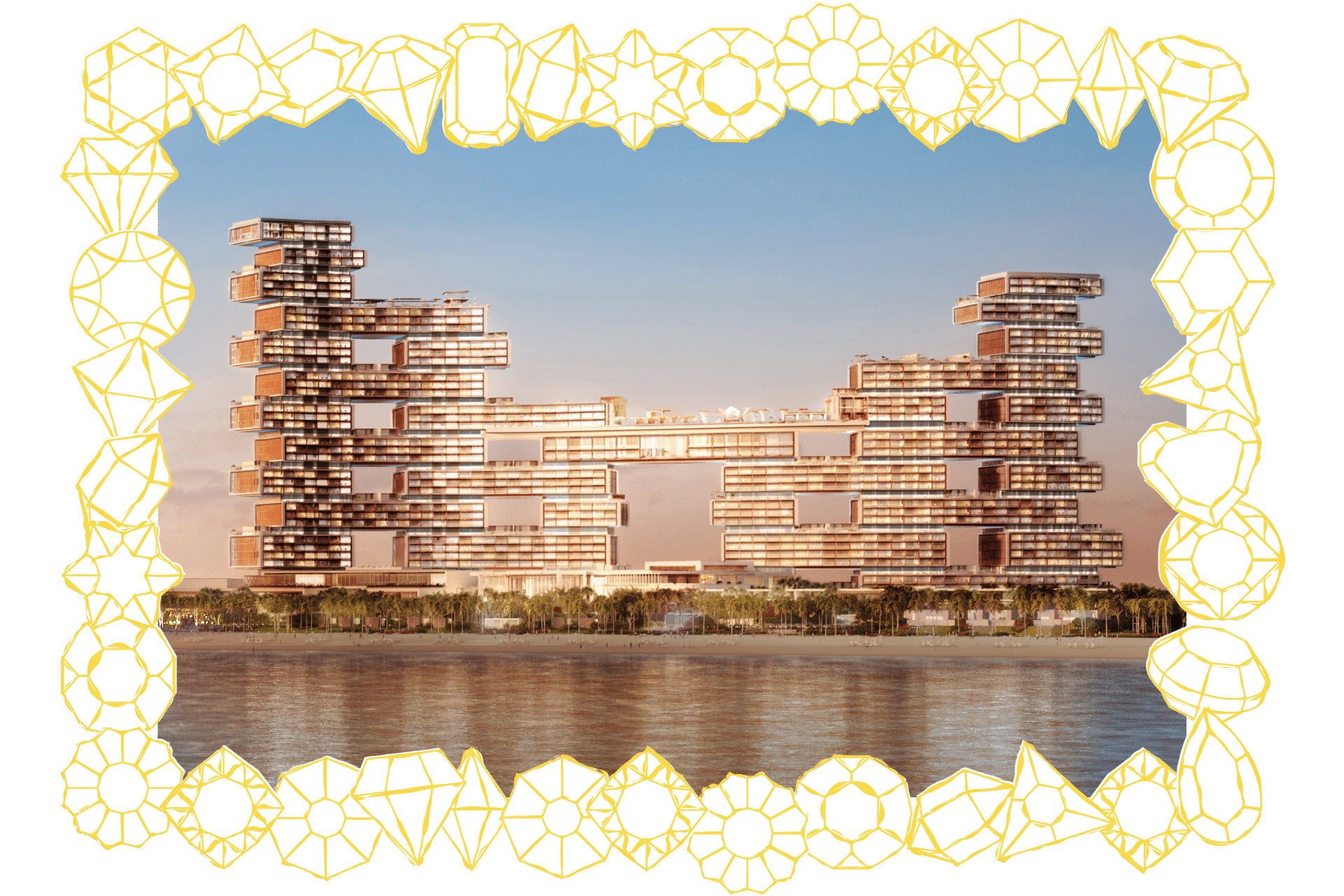 So new the paint is probably still drying, Atlantis the Royal is just the latest mega luxury hotel to hit Dubai in the last few years, and it had the house-warming party of house-warming parties in January of this year to get things started. Beyonce rocked up to sing a few songs, Kendall Jenner launched her new tequila, and anyone who was anyone lined the red carpet. But enough about that lot: what makes this pad special?
Home sweet home to 795 Rooms, Suites and Signature Penthouses of redefining luxury, this place is seriously top-notch stuff. Crafted by a dream team of world leading designers, architects, and artists, it's got heart-wrenching views of both the city and the Arabian Gulf, sky pools, fountains that breathe fire (seriously) and more restaurants helmed by celeb chefs (hiya Heston!) than anywhere else in the world. Oh, and 44 of those rooms have their own private infinity pools. Just sayin'.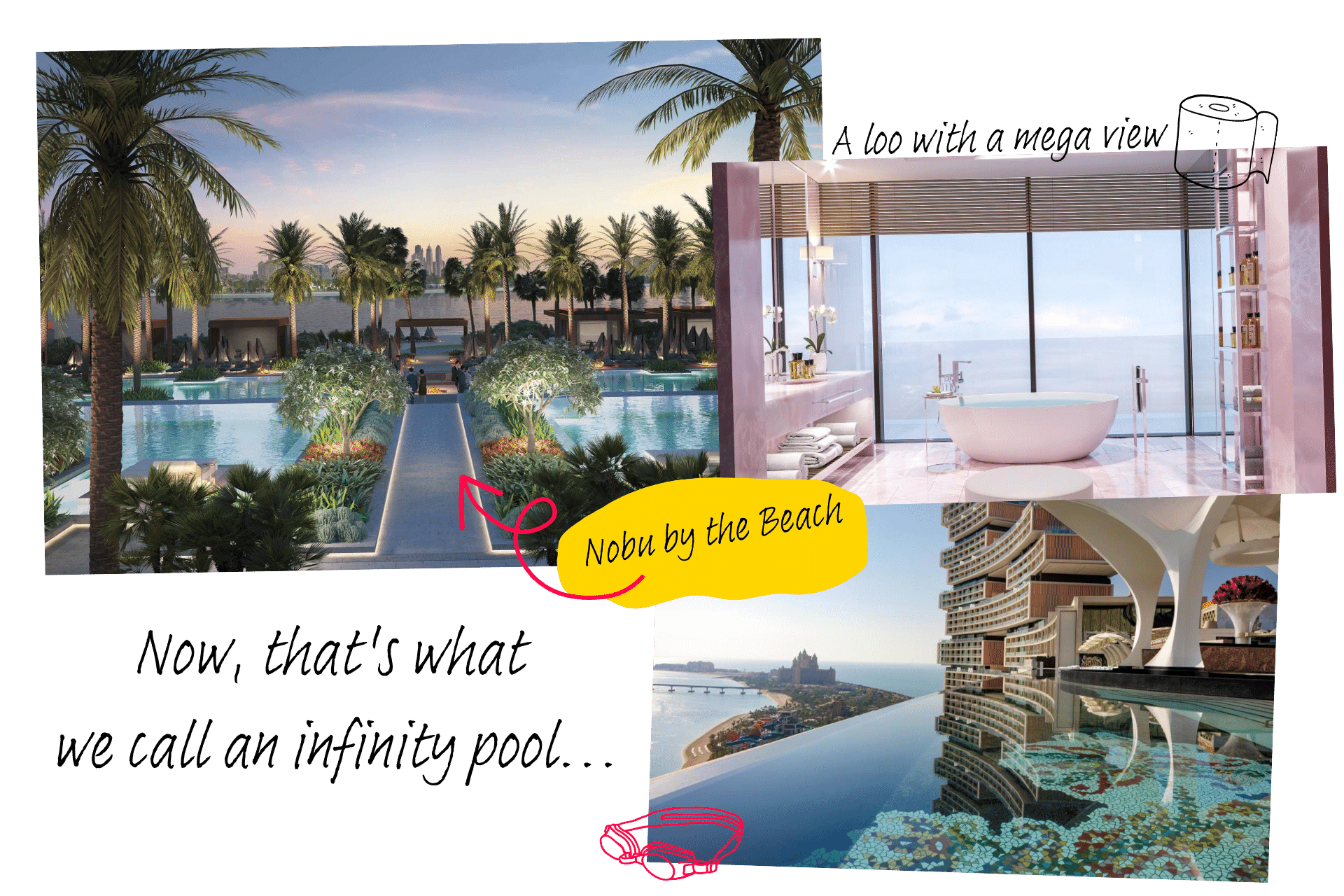 Cloud 22 will make you feel sky-high in more ways than one! With knock-out views, this rooftop bar was designed with the surroundings in mind. Waaay up on the – you guessed it – 22nd floor, take a dip in the infinity pool, then claim one of the 15 private cabanas and listen to the DJ play his set. Awaken Wellness is an holistic spa where you can cleanse your body and clear that cluttered old mind of yours, whilst the Royal Sensorium is a bathhouse with treatments including – wait for it – volcanic rock, crushed meteorite, lavender black soap and gold. Fancy!
Oh, and don't forget that a stay here gives you FREE access to Aquaventure – the world's largest waterpark. Because we all know that's what you're really here for.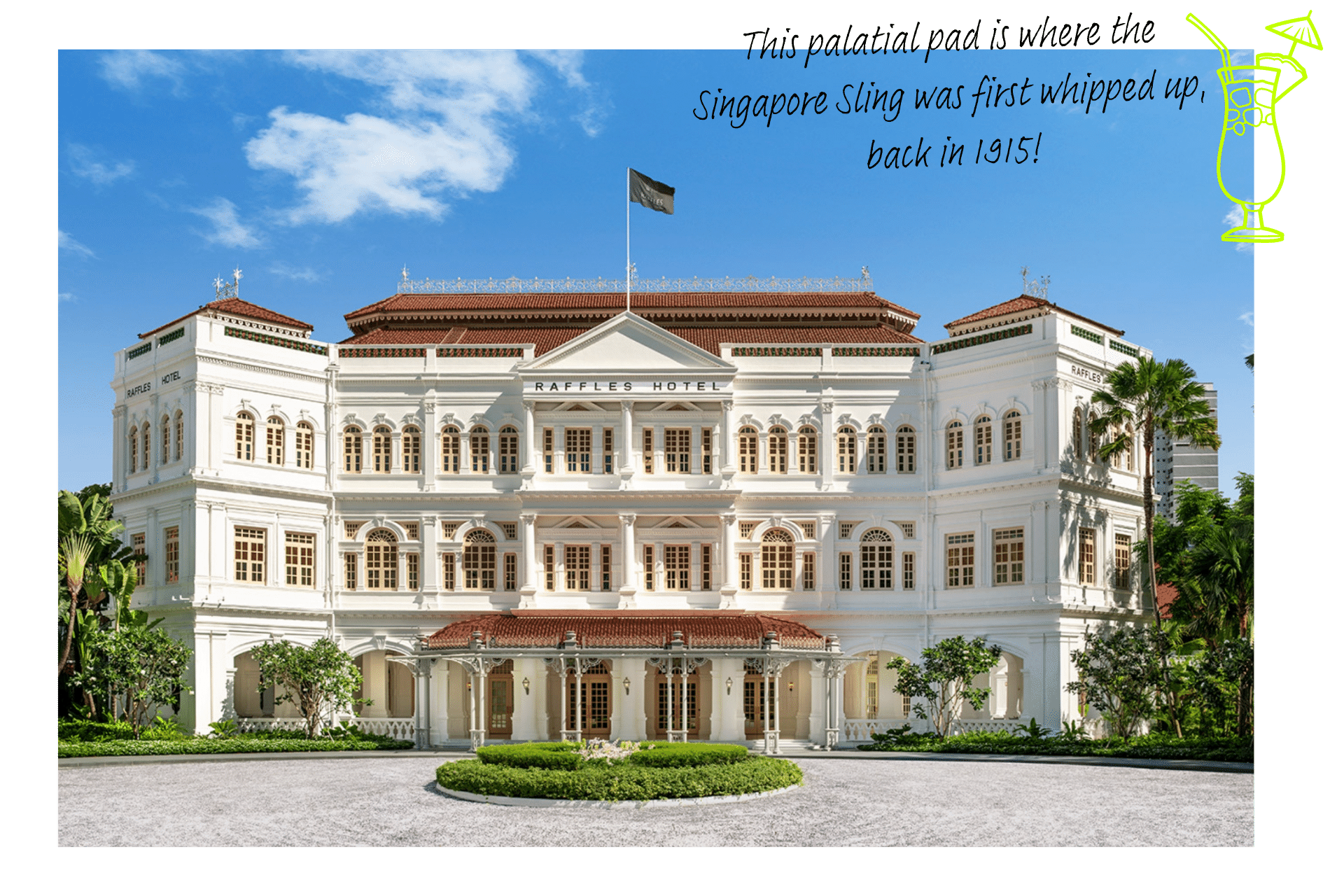 Opened way back in 1887, Raffles Hotel is a piece of the Singapore furniture. Well, a piece of very fancy furniture, like a chaise lounge. Today, this grand dame is one of the last remaining great 19th century hotels in the world. Some swanky hotels with a bit of history might have a nice little coffee book or two to their name, but this luxury hotel has the sort of history that means they have an actual resident historian. His name's Leslie Danker, and he's the hotel's longest serving employee – no wonder he knows what's what…
When it opened in 1887, travellers the world over flocked here, so much so that it's said, "See you at Raffles" was the parting phrase used by those in the know. It's where the Singapore Sling was invented (at the equally iconic Long Bar), and where once upon a time a tiger got into the Bar & Billiards room. Elizabeth Taylor, Somerset Maugham, and Ava Gardner all caught 40 winks here.
All 115 of their suites have just been restored with state of the art tech, fresh bathrooms, and all the best kinds of fancy amenities, but it's still got its timeless elegance and old world appeal in spades – the British colonial style facade stands proud with its chest puffed out amongst the towering skyscrapers competing for space in the sky. Our fave bit tho? The doormen, almost as iconic as the hotel itself. We don't think a top hat and tails cuts it after these guys…
Emirates Palace, Abu Dhabi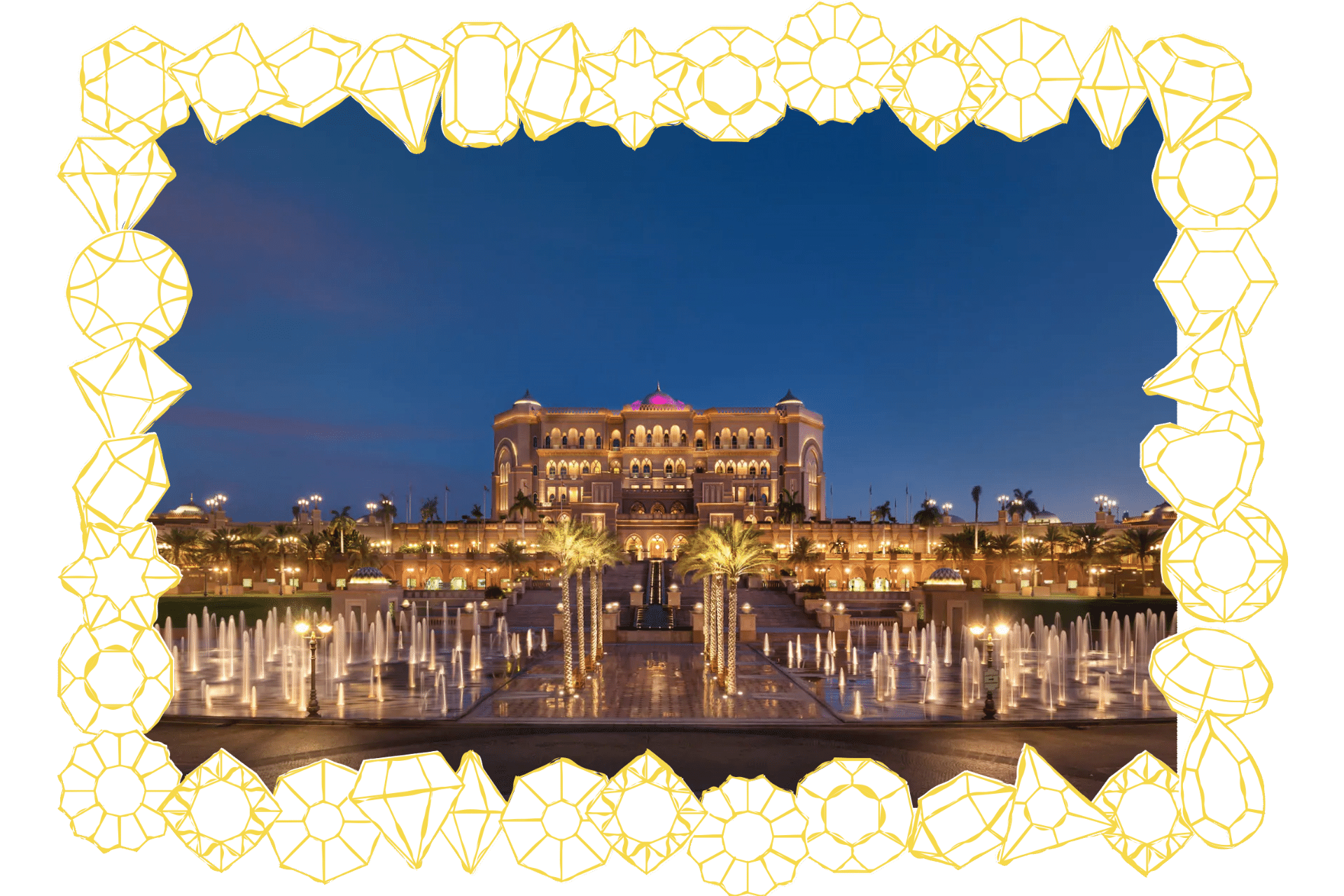 This is the sort of place where everything about it from the moment you step through the (really grand) front door, just screams luxury. The building itself is a bit of a masterpiece with all it domes, ornate gardens, and fountains. Well, it's called a palace for a reason…
With a whopping 394 rooms and suites, you can stay in one of the perfectly lovely Deluxe City View rooms (and we mean lovely, you should see the size of them!) or plumb for one of the Palace Suites – we're talking crystal chandeliers, silk drapes, Spanish marble, and a 24-hour butler, obvs! They even have a Vegan room option for guests who want a stay completely free of animal-based products and materials – we love to see it!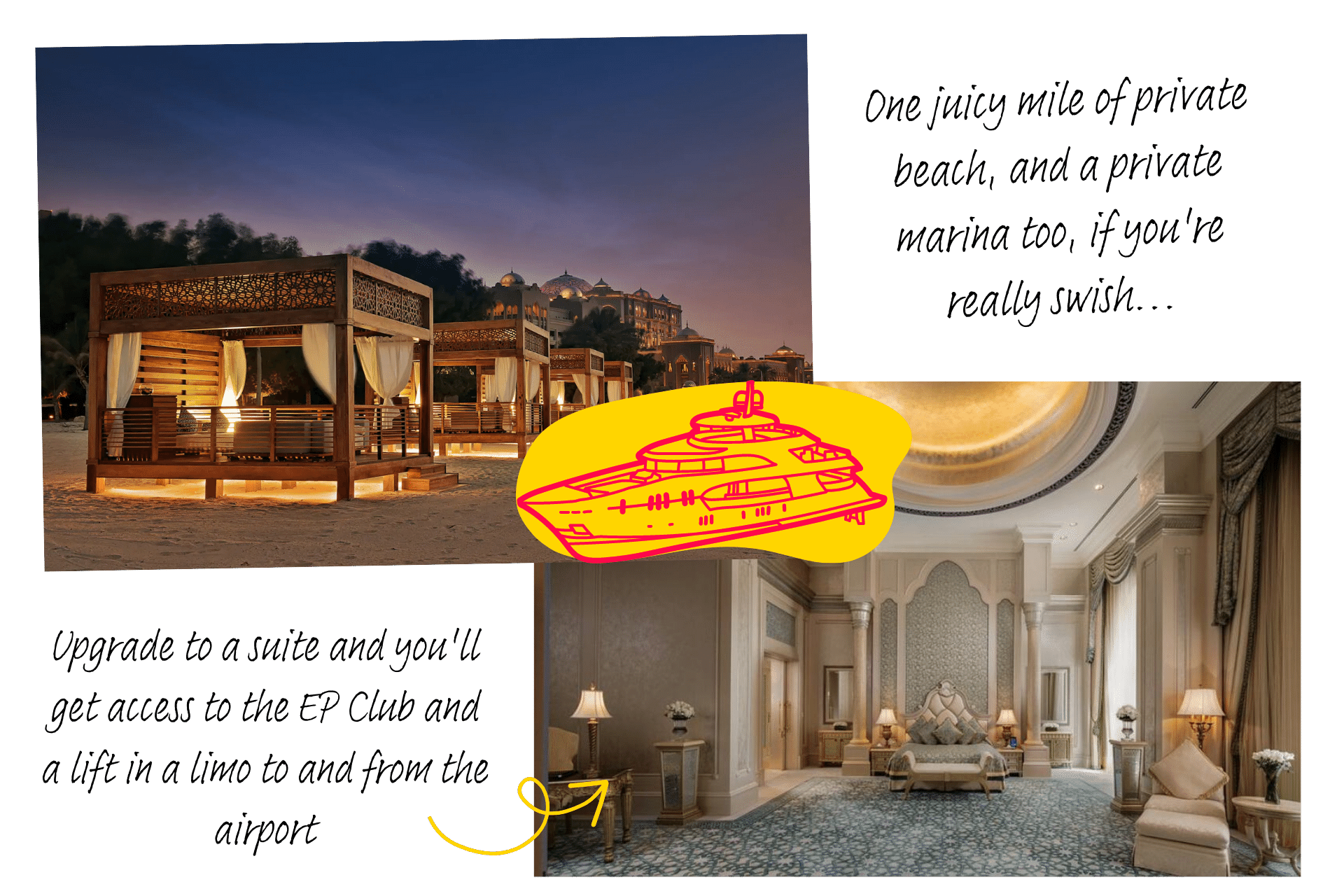 Foodies will have a ball here, with loads of dining options to choose between, from French, Italian, and Arabic cuisines, all the way to Chinese and Japanese. When it comes to what you can get up to during your stay, there's a private beach, two swimming pools, a spa, a fitness center, tennis courts, and a kids' club. Then there's all the watersports, like windsurfing, kayaking, and paddleboarding.
Quite frankly, after all that we'd be exhausted. Oh well, we'll just have to catch 40 winks in that lush, king sized bed…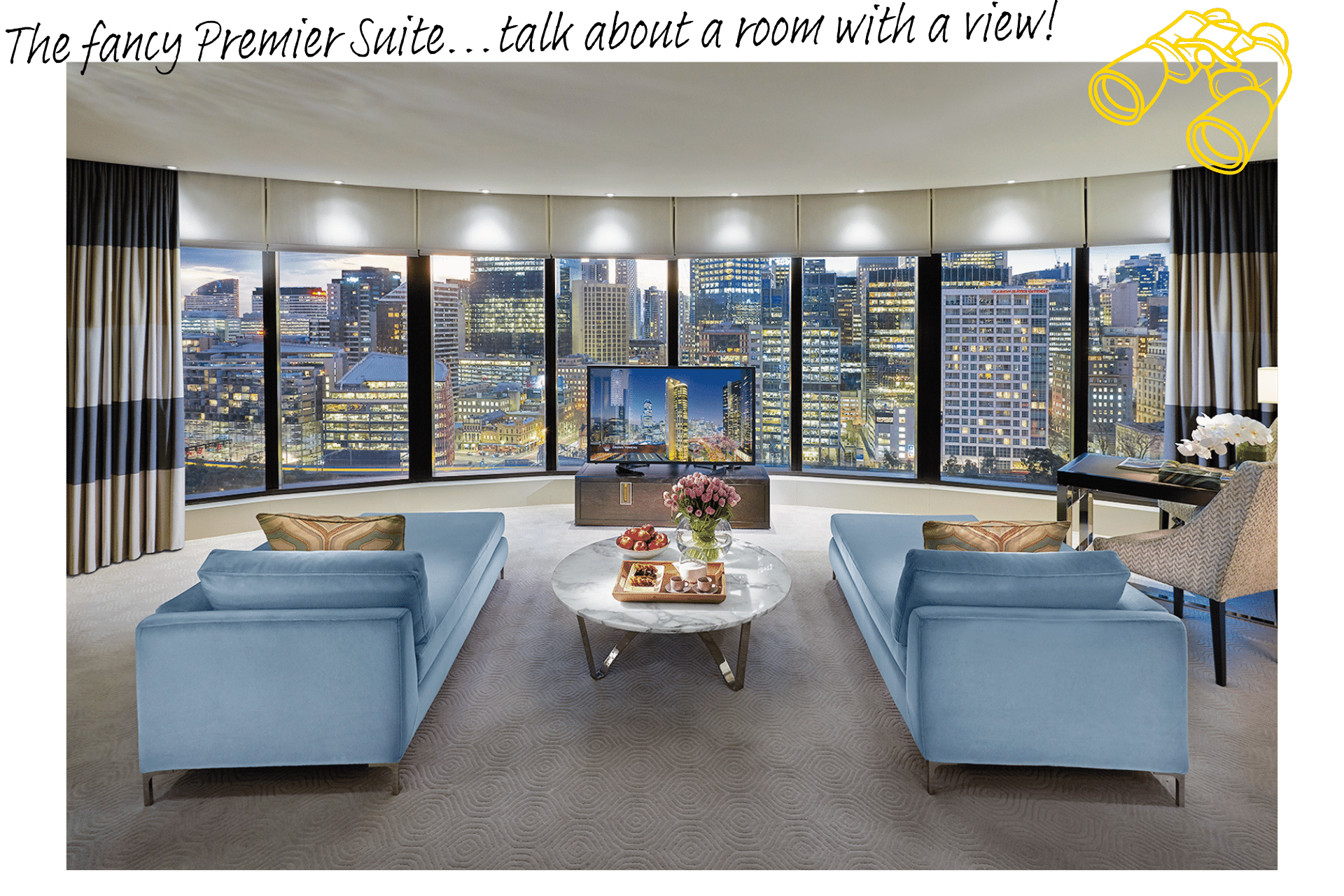 Crown Towers Melbourne is a luxury hotel with some seriously world-class amenities and top-notch service, located smack bang in the centre of Melbourne's vibrant Southbank area, just a hop, skip and short stroll away from the Royal Botanic Gardens, the National Gallery of Victoria, the Melbourne Arts Centre and more.
You can stay in a Deluxe King or Twin Room, but if you're feeling really swish, upgrade to one of the Executive Suites, Premier Suites, or mega fancy Villas. But whichever one you end up going for, you're guaranteed elegant furnishings, marble bathrooms and all the amenities you need like a big fat flat-screen TV, Wi-Fi, and minibars.
Part of the Crown Melbourne entertainment complex, it's also got a casino, a theatre, and a bunch of restaurants and bars, from fancy AF Nobu Melbourne, which serves Japanese cuisine with a South American twist, and Bistro Guillaume, a French-inspired restaurant by celebrity chef Guillaume Brahimi. Then there's that mega, 25 metre indoor pool of theirs, one of the biggest in the country.
But our fave bit? Those gorgeous city views, easy.
Fairmont Royal Pavilion, Barbados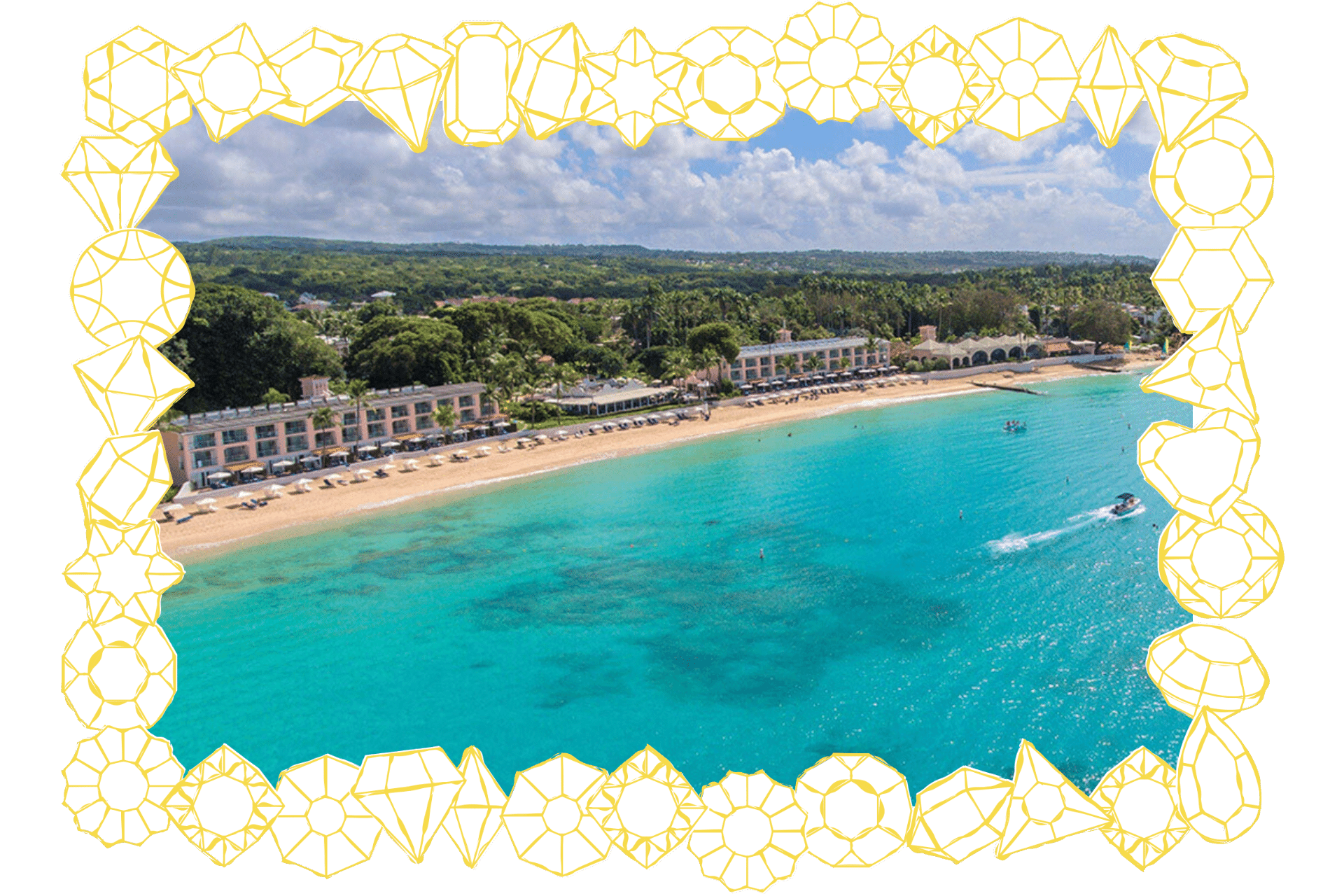 Smack bang on the beautiful Alleyne's Bay beach, just 45 minutes from Grantley Adams International Airport, this Barbados gem has got 72 rooms – all with mega sea views. And this is seriously exclusive – it's the only luxury hotel on the Platinum Coast directly on the beach!
But if you can drag yourself from that view, then there's all sorts to enjoy here at this 5★ Caribbean resort. Take the dining, for starters: you've got the Palm Terrace Restaurant, which is all about live-fired meats and local fish, whilst Taboras follows an open-kitchen concept, with live nightly music performances right by the pool.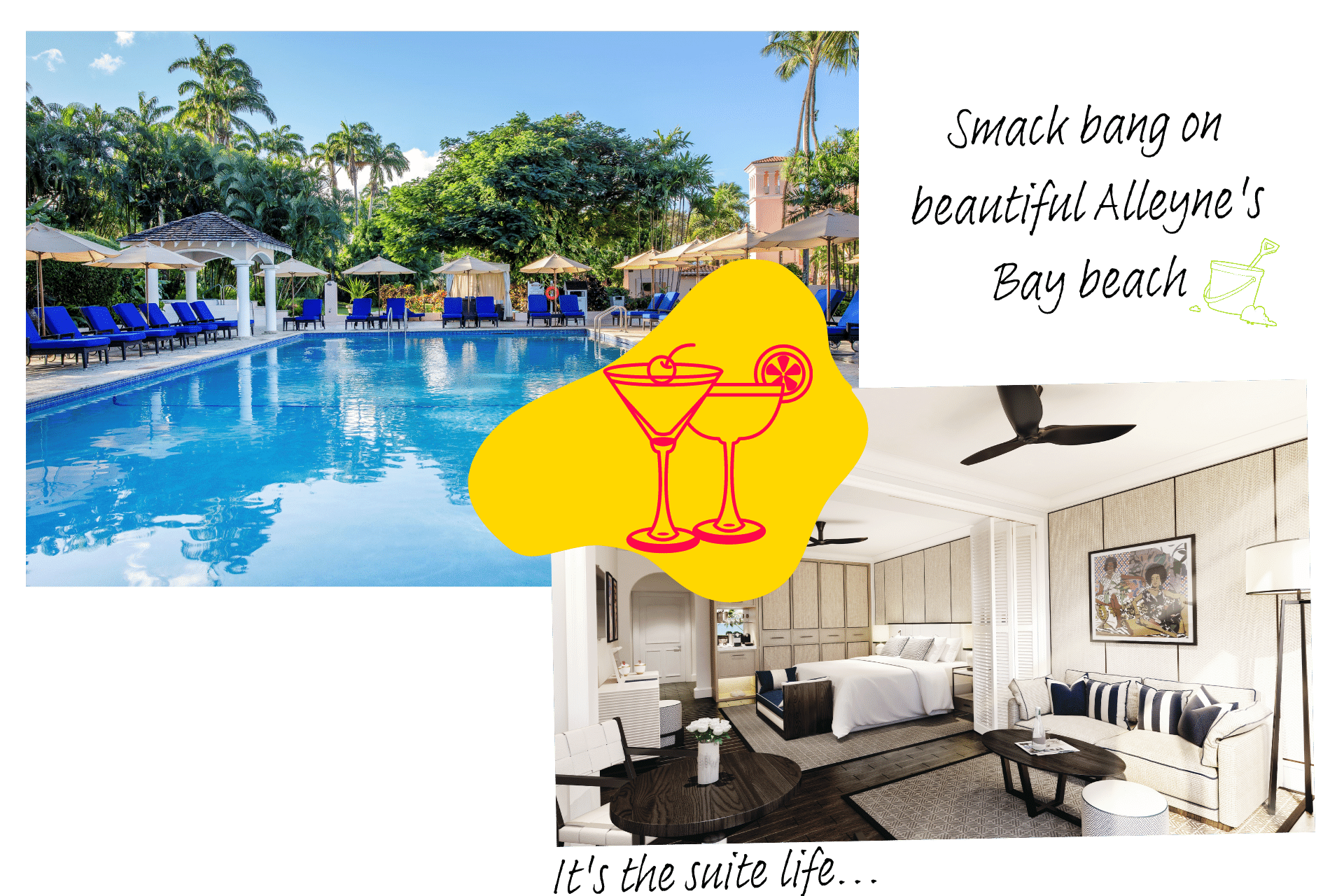 This being Barbados and all, they know a thing or two about watersports here: canoeing, kayaking, paddle boarding…the lot! Then there's the tennis courts, the lovely coconut grove (when in the Caribbean), even a little green oasis of a courtyard known as Lover's Paradise…
Speaking of paradise, this luxury hotel is also known for its commitment to sustainability and responsible tourism practices, with initiatives focused on reducing energy consumption, conserving water, and supporting local communities and wildlife conservation efforts. Now, that's what we like to hear!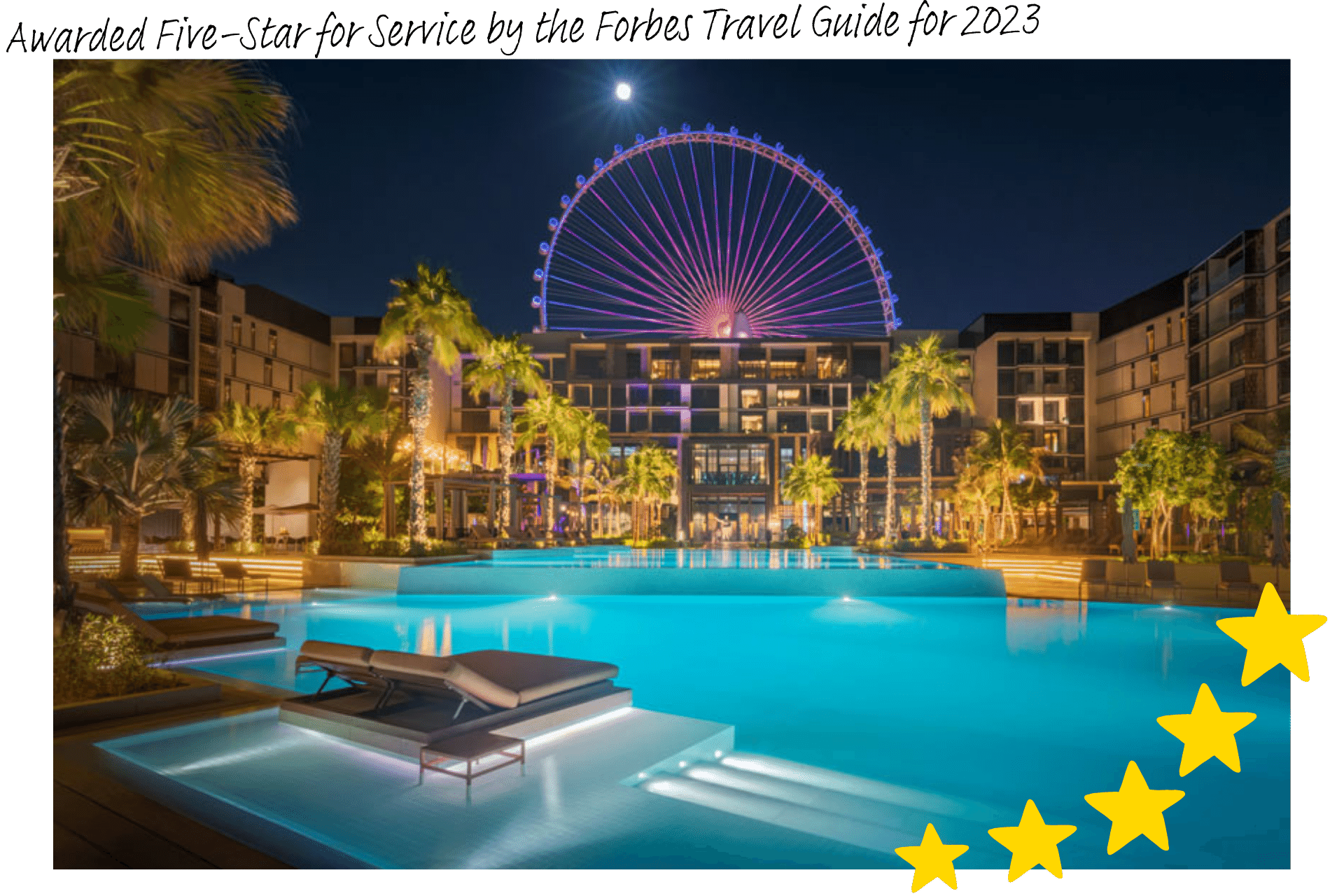 One of only a handful of resorts in Dubai to obtain the coveted Forbes 5★ rating, stay at a luxury hotel like Caesars Palace and you'll be the cat that got the cream. Let's hit you with the stats: 1.7km of coastline, 500m of which is private, 5 temperature-controlled pools, 12 restaurants, lounges and bars, and one mega award-winning spa.
The dining really is next level here: the man, the myth, the foul-mouthed legend that is Gordon Ramsay has brought his culinary skills poolside at Hell's Kitchen, whilst Takahisa has got unbelievable wagyu beef – the highest graded stuff in the world, actually. Bacchanal, of course, is a decadent buffet style restaurant inspired by the iconic Vegas location. And that's just scraping the surface.
When you're not eating, you've got that 1.7km of coastline to play around with – so we reckon some water sports are defo the order of the day! Take to the crystal clear waters of the Arabian Sea on a jet ski…or just embrace the lizard you are and lounge around all day in a private cabana.
Being smack bang on Bluewaters Island, there's loads to do beyond the resort too, from Ain Dubai – the world's largest observation wheel – to TR88HOUSE, with its Skyfall trampoline park, Munchkin Monster soft play area, laser tag, and glow-in-the-dark minigolf – a playground for both adults and kids.
Feel like you're holding a royal flush? Book a stay at one of these luxury hotels today (no king's ransom needed!) with Netflights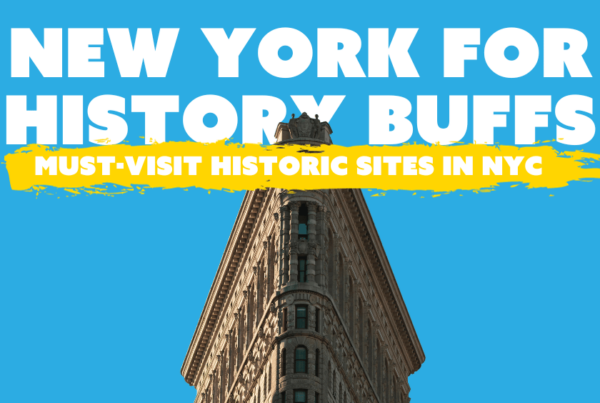 New York might have a lot of shiny new things, but it's also got a whole load of history behind…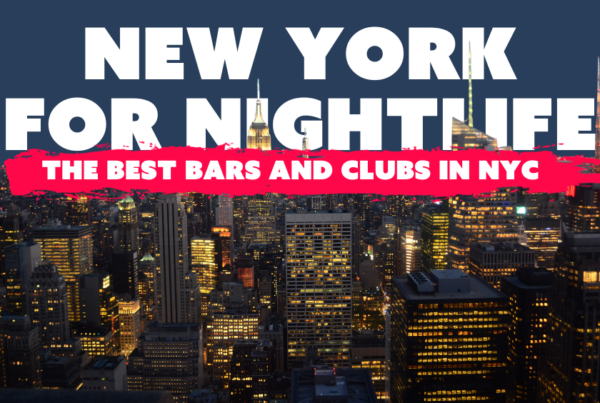 It's literally the city that never sleeps, so if anywhere is gonna have some decent nightlife, it's New York. Grab…
New York is well known for its daze-inducing department stores and big brand names, so we reckon there ain't anywhere…