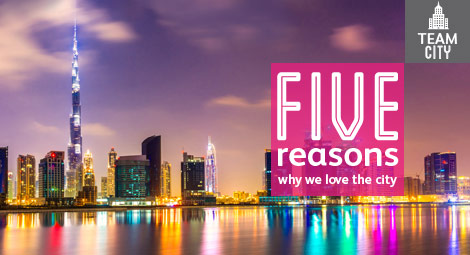 No two cities are the same and that's why we love them. Every city boasts their own unique experiences, from towering skyscrapers, historic land marks and amazing shopping to cultural attractions,  traditional parades and exciting carnivals. – VOTE TEAM CITY!
1, Sightseeing
Get those cameras ready!
Every city boats its own sights from famous and historical landmarks to religious buildings and temples to Skyscrapers, parks and bustling streets and markets.
Some of our favourite sights include: The Statute of Liberty, New York; The Burj Khalifa, Dubai; Sydney Opera House, Sydney; Wat Phra Kaew Temple in Bangkok; Old L.A Zoo, Los Angeles
Don't miss: Wat Phra Kaew, a temple in Bangkok is home to a large figurine of Buddha, carved from a single piece of jade
2, Shopping
Shopping has to be one of the main reasons we love holidays in the city. Every city offers a unique shopping experience from the huge shopping malls of Orlando and Las Vegas, the famous New York department stores like Bloomingdales and Macy's and to the interesting and unique floating markets of Bangkok and souks in Dubai.
Don't miss:  Philadelphia offers VAT free shopping ideal if you're looking to spend, spend, and spend!
3, Nightlife
The nightlife in any city will have something to suite everyone, from thrilling night clubs and sophisticated cocktail bars to theatres, cinemas, sporting events, and gigs. Las Vegas has some of the best night clubs in the world; New York has Broadway and hundreds of shows. Dubai has late night shopping and skiing!
4, History and culture
Cities offer all sorts of historical and cultural experiences from museums, galleries, libraries, religious monuments, souks and  markets to carnivals, festivals,  parades and traditions.
Some of our favourite places to visit and absorb culture include: San Francisco, Bangkok, Hong Kong and Sydney.
Don't miss: Hong Kong Dragon Boat carnival held every year around June.
5, Sport events
Sporting events don't get much bigger than in a major city. Next time you're traveling the world and looking for some excitement, check out the local team or sporting event.
Here are some of our favourites:
Football – LA Galaxy
Baseball – Boston Red Socks
Ice Hockey – Toronto Maple Leafs
Basket Ball – Chicago Bulls
American Football – Miami Dolphins
Rugby – New South Wales Waratahs in Sydney
Some of the best cities in the world hold major annual sporting events like the Grand Prix in Abu Dhabi, Melbourne and Singapore or how about golf in the Omega Dubai Desert Classic or the US open.