This blog was written by Jen – one of the wonderful Netflights.com team who was lucky enough to fly to Las Vegas recently for a girls holiday.
It's been well over a month since I got back from  Las Vegas and I'm still itching to get back, 5 days just wasn't enough for me. A much-anticipated girls' holiday just flew by! So after tucking my son in the night before and eventually getting over the emotional wrench of going away for 5 days without him, my comrades and I boarded our Delta flight from Manchester to Las Vegas.
First stop was Atlanta, the Delta hub, after an 8 hour flight. At a height of 5' 10", legroom on a long flight can be an issue but the seat pitch made for a really comfortable journey. With seat back TVs the time flew by as well. All the recent movies were available as well as a few episodes of the latest TV series. Or you could choose to listen to a vast array of music and even play Sudoku or Bejewelled on screen! Throughout the flight the experienced cabin crew made you feel extremely comfortable and well looked-after. I have to say it's one of the most enjoyable flights I've been on.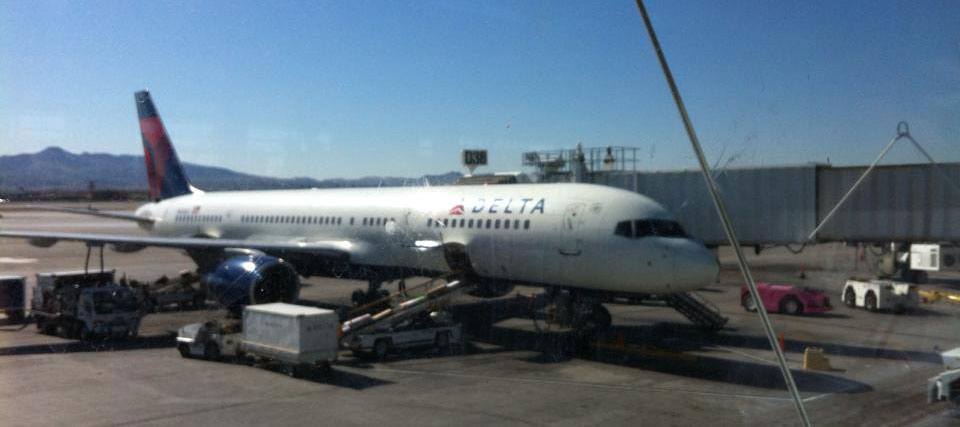 With only two hours until our onwards flight to Las Vegas, clearing customs at Atlanta needed to be quick and efficient and it was, followed by a short (and educational) trip on the train to our terminal – "the next stop is Terminal D, D is for Dog!"
The Delta aircraft from Atlanta to Las Vegas was slightly smaller, and the seat back TVs incurred an additional cost. However, when you're bubbling with excitement to get to your destination this didn't really matter. The highlight of the 4 hour flight was flying into Vegas over the Grand Canyon, one of the most awesome flight paths you could wish to enjoy!
As we were landing at Las Vegas McCarren Airport,  it suddenly dawned on us that we had two cars to collect and then navigate to the Vdara hotel, quite a daunting thought after being awake for 22 hours!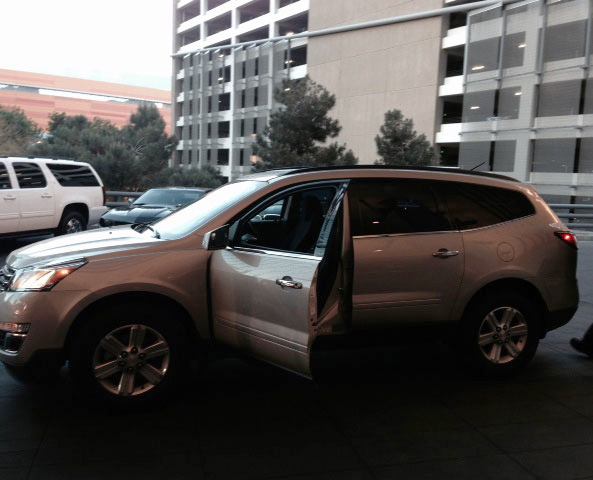 The Alamo staff were extremely helpful as we wished to upgrade one of our vehicles and add additional drivers for our planned road trip to the Hoover Dam and Grand Canyon.  Not only was this done smoothly and with a smile but they helped with our choice of cars too. I can't tell you how much I miss my Chevrolet Traverse! They also recommended the sat nav, which I'm glad they did as we would have literally been lost without it, as well as recommending the Pre-Paid Fuel option where you pay in advance for a full tank of fuel. This eases the pressure of having to find a 'gas' station to fill the tank before returning it to the airport.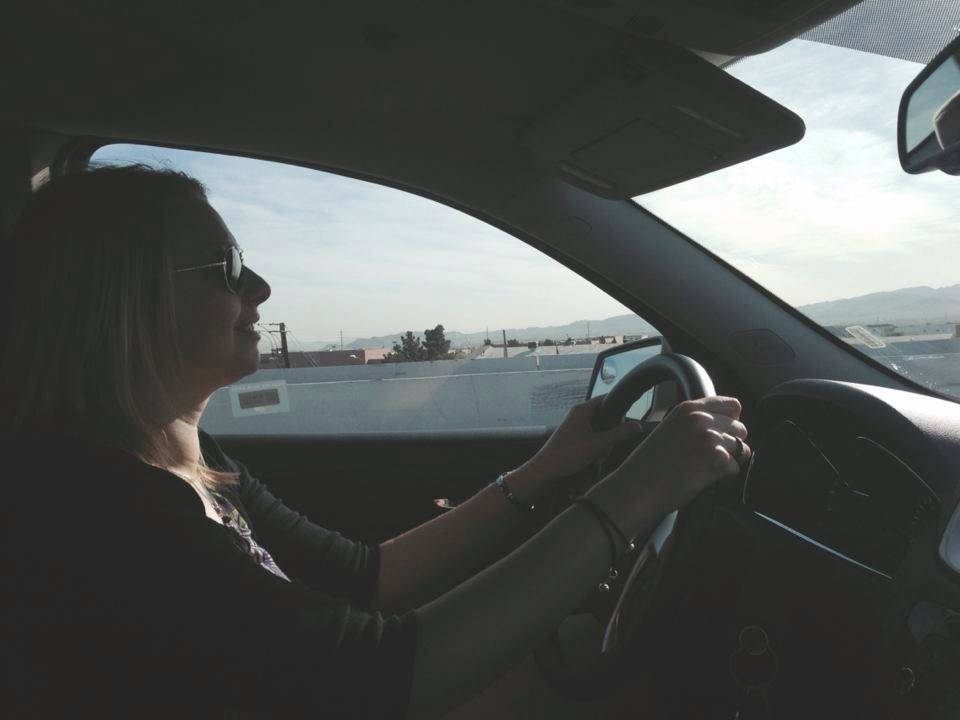 As I say, I really want to go back to Vegas and if I do I'll definitely rent a car through Alamo and fly with Delta again.