As the coronavirus pandemic continues, you may find that your travelling experience is somewhat different. UK airports have introduced measures to keep everyone safe, and airlines have also taken steps to ensure passengers have a comfortable, hygienic flight. So, with all these changes, what's it really like to fly during a pandemic?
Last week, a member of our team flew from London Luton Airport to Poland. Here, she talks about her time in the airport and on the plane, and shares her thoughts on the whole experience.
How has the airport experience changed?
The airport experience was quite different from what we're used to, but everything was well-organised and straightforward. Just like the UK's shops and pubs, Luton Airport had signs everywhere about social distancing. And there were markers on the floor to encourage people to stay two metres apart, especially when queuing for check-in, security and boarding. But we barely had to queue at all, even at security – I've never seen the airport so quiet.
Duty free and all the shops were closed, apart from Boots and WHSmith – bad news for caffeine addicts or anyone catching an early flight, as there's nowhere to grab a takeaway coffee!
When I travelled in early July, most people were wearing masks in the airport (and a lot of UK airports have since made this compulsory). As we boarded, the queue was a bit haphazard, but most people kept their distance.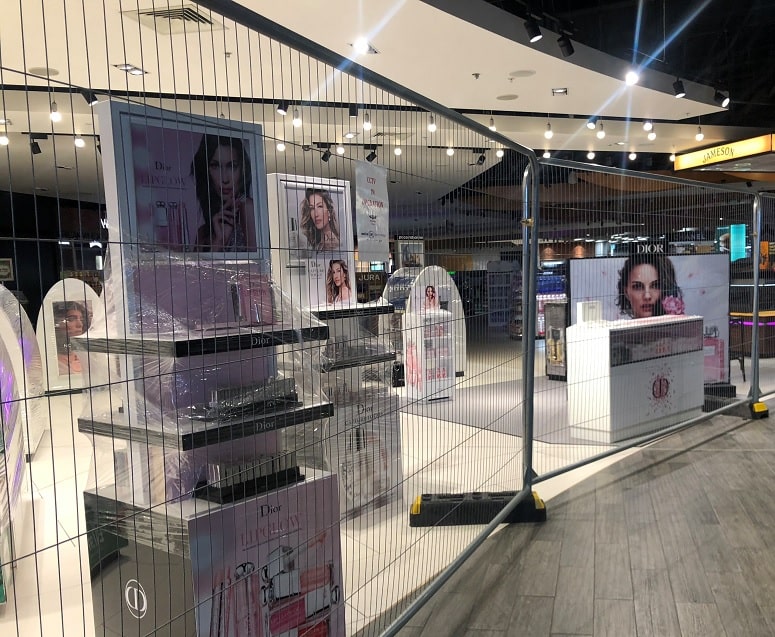 How has the flight experience changed?
We flew with Wizz Air and the plane was almost at full capacity, with no free seats in-between people. Everyone had to wear masks, and we were only allowed to briefly remove them to eat or drink. As we boarded, everyone was given an anti-bacterial wipe to clean their hands. I also used mine to wipe down the arms of my seat – I knew the plane had already been deep-cleaned, but it was just for my own peace of mind.
To avoid the spreading of gems, all inflight magazines and menus had been removed. Only packaged snacks and drinks were on offer so, if you're going to be in the air for a while, it might be best to grab a sandwich in Boots or WHSmith beforehand. If you do buy something onboard, you can only pay by card.
One completely new aspect of the flight was the public health form. Across Europe, all passengers are now given a landing card to fill out during the flight, which is then collected by the cabin crew. The form asks questions about where you're staying, if you've travelled abroad in the last 14 days, and emergency contact details. That way, if it later comes to light that someone on your flight had coronavirus, you can be easily contacted.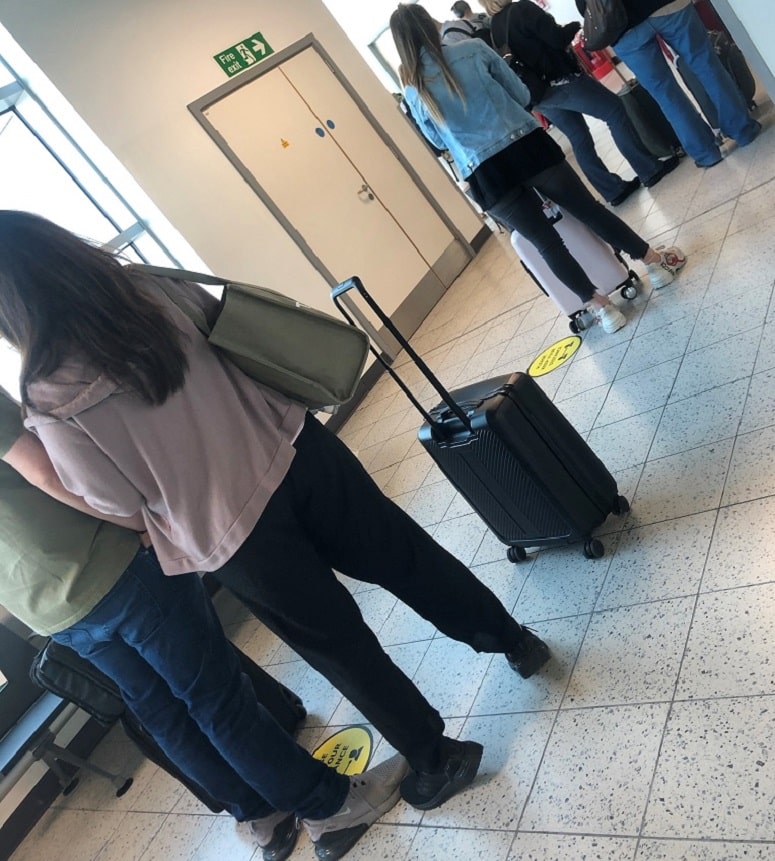 Flying during a pandemic – what's the verdict?
Overall, the journey was very pleasant. There were clear signs in the airport and the rules in UK airports – particularly around masks – have become stricter since my flight, so travellers should now feel even more confident that they would be safe in an airport.
When we boarded the plane, it initially felt surreal being surrounded by so many people – we hadn't seen anyone in months! But the flight itself was well-organised and comfortable. I regularly fly with Wizz Air, and have always found their cabin crew to be very professional. Given the current crisis, I thought the service was particularly good, as the crew politely and patiently explained the new regulations, and made sure that everyone onboard followed the rules. My fellow passengers were very respectful, too, which made everything much more relaxing.