According to the International Air Transport Association (IATA), the number of passengers flying annually will double by 2035, to eight billion, with that growth driven by the developing economies of the East and increasing demand for both leisure and business travel globally. But hand-in-glove with the benefits of aviation as an economic powerhouse and force for social good – providing the means by which individuals, communities and societies can connect and understand each other better – come its costs, plus questions about how sustainable this lifestyle is. Flying is a contributor to rising CO2 levels at a time of increasing concern about our climate crisis.
This is not 'new news'. IATA has long been working on strategies to cap the net emissions of its 297 members by 2020, meaning that future growth of the majority of airlines will be carbon-neutral. It estimates that CO2 emissions will be at 50% of the level of 2005 by 2050. But a growing public anxiety about air travel's links to climate change, expressed through movements like 'flight shaming' (from the Swedish concept of 'flygskam') means the aviation industry has had to significantly step up its commitment to sustainability and how it demonstrates its responsibility to the planet.
Below, we outline just a few of the ways it's aiming to be more sustainable, at both an industry-wide level and as individual airlines. We also provide you with a few pointers as to how you can reduce your own carbon footprint as you fly in the next decade.
The quickest way an airline can mitigate their emissions is to use the latest generation of planes. Each new generation of aircraft brings with it an approximate 20% reduction in fuel burn which greatly reduces emissions produced during the length of a flight.
In the Nineties, the latest generation of short-haul aircraft included the Airbus A320 and Boeing 737-800. These aircraft are still popular choices for airlines but have now been superseded by the A320 NEO (New Engine Option) and the B737 MAX 8. Whilst the MAX isn't currently flying, the A320 NEO family has recently seen its thousandth delivery – demonstrating how urgently airlines are upgrading their fleets (the first ever NEO delivery was only in 2016).
Many of the older generation four-engined aircraft, such as Boeing 747-400 and Airbus A340, have been replaced by the Boeing 787 Dreamliner and Airbus A350. These 'large twin' aircraft are constructed from modern lightweight materials and employ cutting-edge aerodynamic design which, coupled with the latest fuel-efficient engines, make them the most economical long-haul aircraft that you can currently choose to fly on. So, when you're thinking about sustainable flying, look out for routes operated by these aircraft.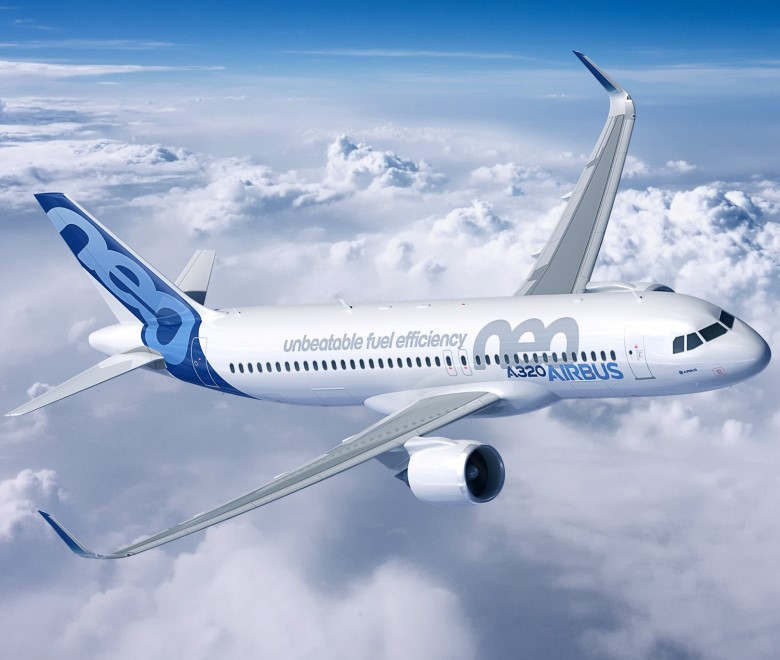 Whilst the latest design of engine will always come with a reduction in fuel burn, biofuels are seen as the primary way in which the aviation industry can lower its carbon footprint. When used on a large scale, biofuels can result in an 80% reduction in CO2 emissions compared to conventional fuels.
The term 'Biofuel' itself refers to any non-petroleum based fuel that is made in a way that avoids depletion of natural resources. In simple terms, they can be created from various sources including cooking oils, plant oils, waste gases and even regular commercial rubbish. Once refined, biofuel works the same as existing jet fuel, so it can be distributed using existing airport infrastructure and used by existing aircraft. Biofuel use still results in CO2 emissions, but it's a lower overall amount compared to regular fuels.
Arguably the biggest hindrance to biofuel use is the cost needed to produce it, which makes it three times the price of regular jet fuel. Still, airlines are making commitments to using these fuels and it's hoped that scaling up production will lower costs.
Airlines are also reviewing their daily operational routines to identify and act upon any new efficiencies that can be found – resulting in lower fuel burn but also less waste created during the course of a flight.
Examples include taxiing to and from the runway on one engine, or the installation of 'winglets' on older aircraft to reduce aerodynamic drag on the airframe whilst in the air. These upright additions to the end of the wing work by reducing the fuel burn needed to overcome the opposing force of the drag.
A move away from single-use plastics with more sustainable packaging in the cabin mirror changing habits on the ground, with airlines now adapting to meet these demands. Qantas recently operated a 'zero waste flight' and aim to make this the norm in the future. Meanwhile, Air New Zealand recently experimented with edible coffee cups. Scandinavian airline SAS has even gone as far as to stop offering Duty Free onboard in a bid to save needless weight. The airline reported that nine times out of 10, Duty Free was simply a dead weight being flown about with hardly anybody making a purchase.
Thinner, lighter seats also mean that the empty weight of an aircraft can now be lower, which results in either a lower fuel burn or the ability to fly more passengers in that same aircraft. Either of these can result in a net lowering of CO2 emissions per passenger.
As passengers we now have the awareness and responsibility to do our bit when we're flying. Our habits must evolve if we are to carry on enjoying the ability to travel long term. As we enter a new decade, here are six easy resolutions you may want to consider:
Travel light: By leaving the kitchen sink at home, you'll reduce the fuel needed for your flight. Pack well ahead of time and plan your outfits to only take exactly what you need.
Fly direct: Even if it costs a little more, the less time you spend in the air, the lower your carbon footprint will be. Aircraft like the B787 and upcoming A321XLR enable more point to point flying, so look out for these.
Offset: Consider using an airline that offsets their carbon emissions. easyJet now offsets the emissions from each flight it operates and, from 2020, British Airways and Air France will do the same for all their domestic flights.
Book economy: Based on the number of passengers per aircraft (what's called 'yield density'), Economy is by far the most sustainable way to fly. Business and First Class seats may have all of the creature-comforts but, on average, three Economy passengers could fly for every premium-category seat.
Consider what you're eating: You may not be a vegetarian but eating less meat is good for us and the planet. As more people lower their carnivorous ambitions, airlines are offering healthier and more sustainable onboard options. The less meat we eat, the less CO2 emissions are made producing our food, so why not try a veggie option?
Don't use what you don't need: Don't open those complimentary headphones if you're not going to use them. If you've got a pair of headphones in your bag, use those instead. And if you've been left a complimentary blanket but you're feeling a bit chilly, isn't your jacket in the overhead locker? When you don't open these sanitised products, the airline can re-use them straight away, saving on cleaning detergents and plastic use.