Through July, we asked people to send us their favourite tips about that City of Sin, Las Vegas. We were thrilled and impressed with the response – we received tips about the best places to go to eat, the secret events which go on, and even how to save money AND have the holiday of a lifetime. After reading through all the tips, we've taken our favourites and used them to compile a Las Vegas e-guide – a real insiders' guide to the city. We hope that if you're going to Vegas you'll read through the guide to get the best deals whilst you're there – or even download it to your phone, tablet or Kindle and take it with you!


Click the image below to download your free e-guide.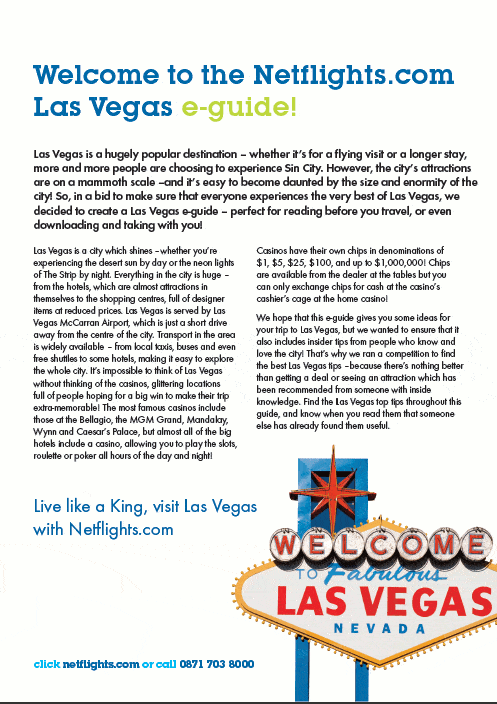 And if you entered the Live Like A King competition, why not take a look at the guide to see if your tip was included – big thanks to everyone who got involved!
You can get deals on flights to Las Vegas from the following UK airports
Heathrow to Las Vegas
Gatwick to Las Vegas
Manchester to Las Vegas
Edinburgh to Las Vegas
Newcastle to Las Vegas
Glasgow to Las vegas
Birmingham to Las Vegas