Fancy writing about your global travel adventures online? Need a lick of paint for your existing blog? Here is a little treat for you – a user-friendly, free wordpress theme from Netflights.com! Download it now below..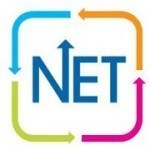 Features Include:
Custom header which can be changed via the admin panel  – this includes the ability to upload and crop your own image (or have no image), change the text colour or remove the text.
Widgetised sidebar.
Twitter, Facebook and email share buttons on every post and page.
No plugins required to use the theme out of the box.
Gravatar support for comments.
Subtle 'travel' theme with gentle, calm colours – also easily adaptable to non-travel blogs.
Simple and straightforward to use with no need to touch the code.
Installation:
Download the zip file below and extract the folder inside.
Upload to your wordpress theme directory.
Select the theme in your WordPress admin panel.
That's it!