Todays guest posting is by Sarah Cooke a Netflights customer who spent the first 26 years of her life in Cape Town and the last 24, living in the UK and visiting Cape Town pretty much every year or so.
Cape Town is home to an extraordinary abundance of flora and fauna; a dream destination for nature lovers. Within walking distance of the city centre is Table Mountain, a declared Natural World Heritage Site. This famous flat-topped mountain reaches 1,086 m above sea level and has withstood six million years of erosion. It hosts the richest, yet smallest floral kingdom on earth with over 1,470 floral species as well as numerous rare and endangered species.
Despite being so close to a major city, the mountain is teeming with wildlife; scrambling over rocks, luxuriating in the sun, soaring high in the sky or hiding in ponds and among shrubs. Table Mountain's 22 snake species, five of which are deadly, can be somewhat elusive and camera-shy! A little less threatening but equally shy, the lizards and frogs are worth keeping an eye out for. In particular, the endangered Table Mountain ghost frog with its long legs and the tiny but beautiful arum lily frog.
Among the mammals you can expect to see, Table Mountain's unofficial mascot is the dassie (or rock hyrax), a social animal that can be quite noisy and convivial, but also remarkably lazy, spending around 95% of its day resting in the sun – a photographer's dream! Look out for porcupines, water mongoose and small antelope, most of which can be spotted early in the morning or in the evening. Hovering overhead, you might spot the black eagle, a specialised dassie hunter; the Cape sugarbird and the tiny orange-breasted sunbird.
Heading round Devil's Peak, on the eastern slopes of Table Mountain is Kirstenbosch National Botanical Garden, one of the great botanic gardens of the world and the first to be devoted to a country's indigenous flora. Established in 1913, Kirstenbosch displays a wide variety of the unique plant life of the Cape. Over 7,000 plant species from the diverse regions of southern Africa are cultivated at Kirstenbosch, including many rare and threatened species. The Garden covers 36 hectares in a 528 hectare estate that includes protected natural forest and fynbos along with a wide variety of animals and birds.
Just beyond Simons Town on the shores of False Bay, is Boulders Beach, home to a growing colony – around 2,500 at the last count – of the vulnerable African Penguin. Wooden walkways enable you to watch these engaging creatures at close quarters.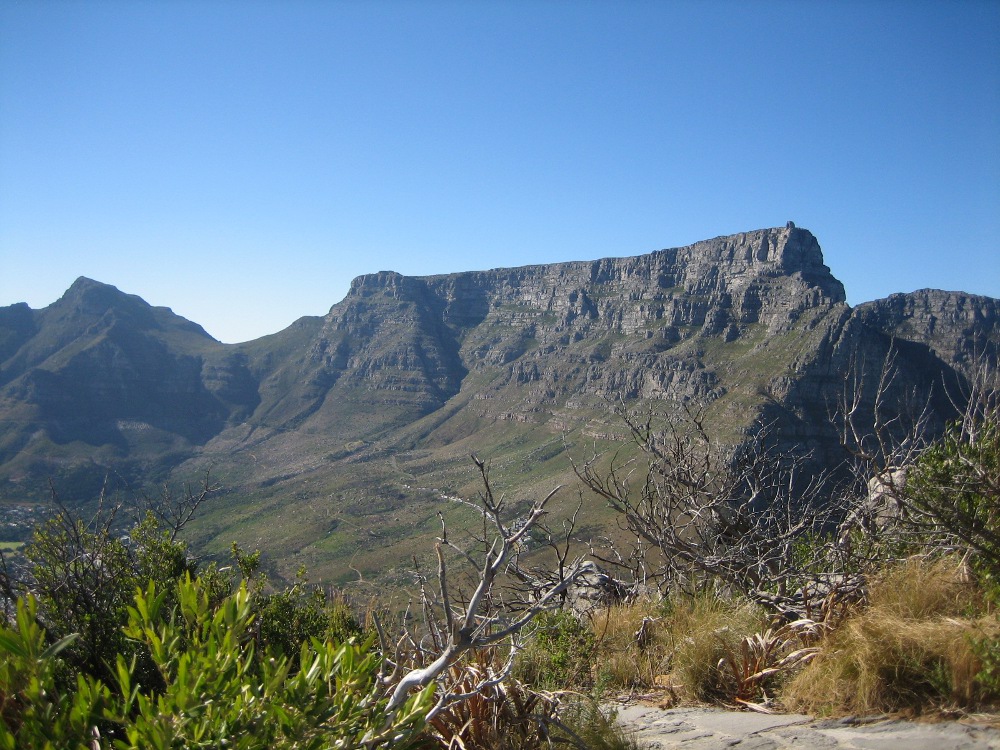 At the tip of the Cape Peninsula 60 km south-west of Cape Town, is the Cape Point nature reserve. The Reserve covers 7,750 hectares and is home to buck, baboons and Cape Mountain Zebra as well as over 250 species of birds. Be aware, these baboons are not at all afraid of cars and humans and they don't take no for an answer!
Cape Point is also a place of great historical interest with a rich maritime history. Given that the two great oceans – the Atlantic and the Indian – meet at this point, it's not surprising that it is named the 'Cape of Storms' and has been treated with respect by sailors for centuries. Frequently battered by violent ocean storms, over the centuries Cape Point's rugged coastline has become littered with shipwrecks.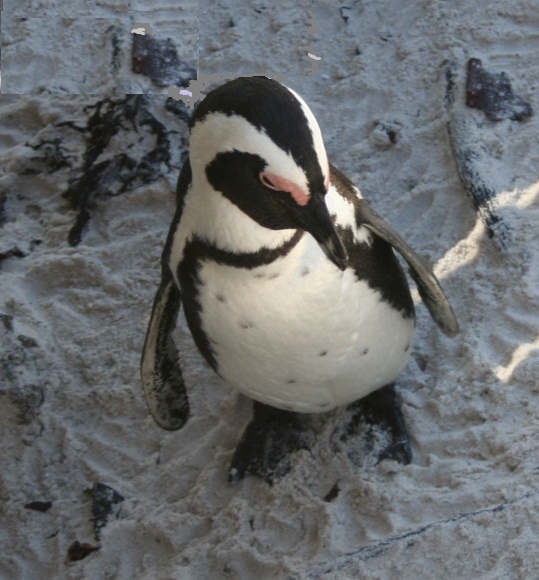 The original lighthouse, built in 1859 still stands and is used as the centralised monitoring point for all the lighthouses on the coast of South Africa. The Flying Dutchman funicular will take you to the upper station at 286 metres above sea level, for the most spectacular views.
If sea life is more your bag, there are various boat trips available from the many harbours around the Peninsular. Cage diving with Great White Sharks off Seal Island in False Bay is not for the faint-hearted! Or for an unforgettable insight into South Africa's apartheid past, the boat and bus tour to Robben Island is an absolute must.
For the latest deals on flights to Cape Town use the links below.
London Heathrow to Cape Town
Manchester to Cape Town