This was billed as the trip of a lifetime… and oh my orang-utan… it really was.
I had hugely high expectations of my trip, and they were massively exceeded. This was a three-fold travel itinerary… I was heading east, visiting Kuala Terengganu, Kota Kinabalu and Singapore (see map below if you haven't heard of these places… I hadn't either until I started my search for paradise).
Starting out at Heathrow, I boarded the seamless British Airways service to Kuala Lumpur, with a short stop (and a lovely coffee) in Kuala Lumpur airport before taking the hour-long flight over to Kuala Terengganu.
Now this airport is small… but perfectly formed, and the service here came with an unexpected smile – in fact, this was the case throughout my entire trip. I hopped on my transfer and took in the scenery as the coach took me to my first home on my travels, the incredibly serene – and authentically Malay – Tanjong Jara Resort.
Now this resort is five-star… and some. The resort is made primarily from local timber, mixed with sumptuous fabrics, and the exterior is equally as impressive with views offered of either the South China Sea or tropical gardens. Expect to see scurrying squirrels, lounging lizards and mad monkeys! As part of my itinerary I'd booked a snorkelling excursion, so headed out on a speed boat over to Tenggol Island – one of Malaysia's best kept dive secrets –  where I entered the calm and warming waters to find amazing coral, mini sharks, turtles and clown fish (Nemo!) lurking beneath the surface. What a treat. Dining in the resort was equally enjoyable, with a number of restaurants offering a variety of food – from local delicacies to fine-dining.
With a full tummy and lots of happy memories, I set off for Kota Kinabalu in Borneo. A few hours later (back through Kuala Terengganu and Kuala Lumpur airports), I arrived at Jessleton Point and my boat transfer to Gaya Island Resort (aka paradise) was waiting. Just a short ride over to the island, and my holiday moved up a gear. The vibe is one of relaxation and friendliness – this resort is nestled in the hillside of an ancient rainforest, and offers equally as much for those wanting to take it easy as those keen to be up and about.
The spa smells amazing… watch out for the welcome drink though, it has a kick! I can without a doubt recommend the Balinese Supreme massage… I was so relaxed, I fell asleep.
Another big draw to this part of the world, and this resort in particular, is the diving and snorkelling sites. More underwater adventures to be had here, with sea urchins and coral galore – just fascinating. I then embarked on the most energetic activity of the trip, and took part in a nature jungle trek that takes you from the resort across to a beach (with the lure of an amazing lunch more than enough to keep me motivated as I clambered through the jungle). We also got to know a couple of turtles that had been rescued, and learned about the plans to rehabilitate them and then release them back into the ocean where they belong.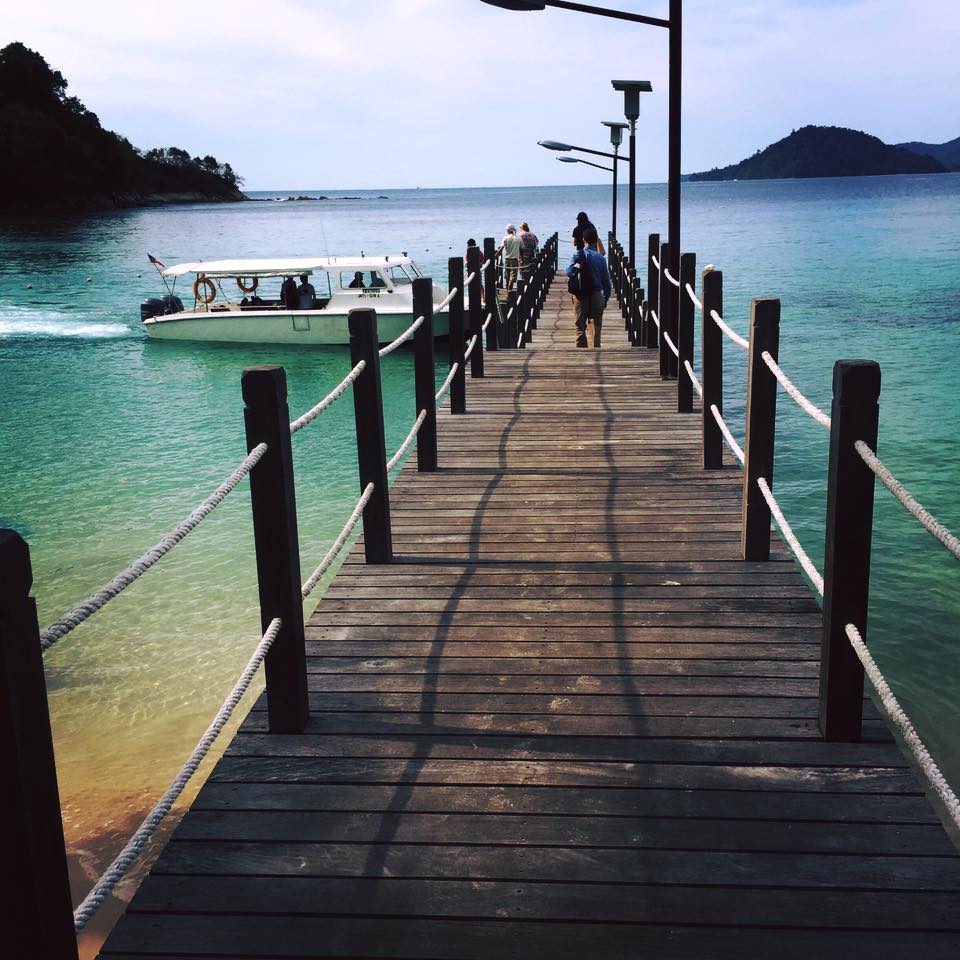 Wildlife in Borneo is a big deal, and the most famous animal here is the orang-utan. Seeing these incredible creatures was on my 'absolutely must-do' list, and with the nature reserve at Shangri-La's Rasa Ria Resort not an hour away, this was the opportunity not to be missed. We headed for the observation deck and waited for the orang-utans to appear… and that they did. I met the two male orang-utans that are being rehabilitated ready to back to fend for themselves in the wild… this is following in the footsteps of many rehabilitated orang-utans that have gone before them. To find out more about the Shangri-La's Orangutan Care Project – click here. It's a great initiative, and an honour to see this wonderful species up close.
Next (and final) stop was Singapore… off we went, ready to check into Raffles! What an experience. This place is a piece of Singaporean history, just walking through the lobby – in the footsteps of many famous people, both late and great – you feel different; refined, calm, relaxed and super special! Greeting with a smile and a Singapore Sling…
After an evening in the Long Bar (and a couple more Singapore Slings), the next day we headed out for a day of exploration. I visited China Town, with markets and shops to explore, and was then excited to make my way around Gardens by the Bay – 101 hectares of reclaimed land in central Singapore that has been transformed into an architectural masterpiece, with two zones – Flower Dome and Cloud Forest – where you'll see incredible plant and flowers from around the world, and can also walk down a waterfall!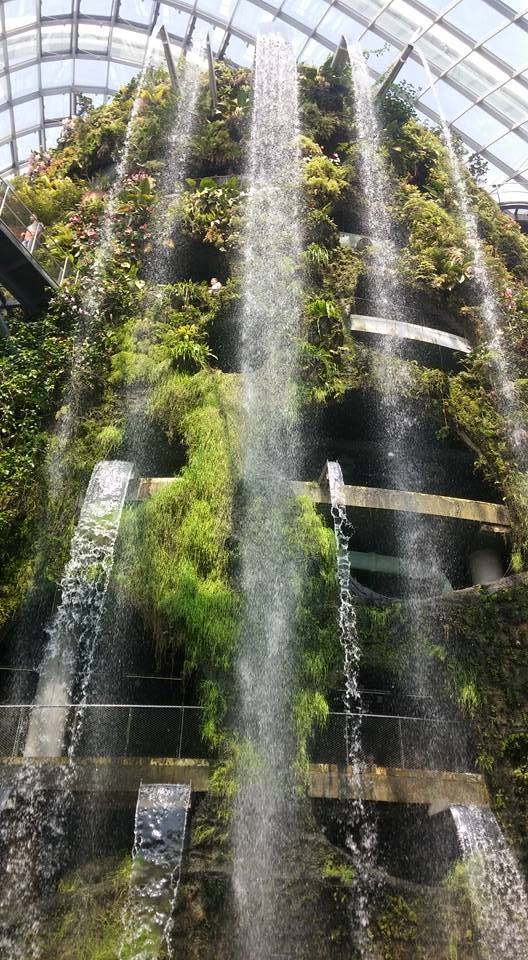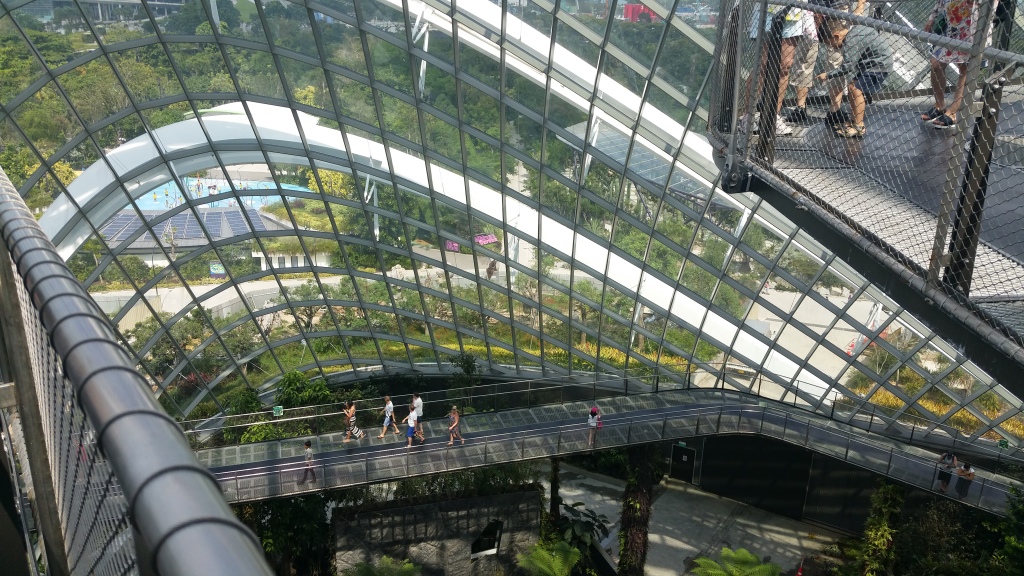 Finally it was time for a bird's eye view of Singapore… so we took to the sky on the Singapore Flyer – a giant ferris wheel, similar to the London Eye – 165 metres high. This was the perfect way to end a fantastic trip… looking out over the city, and reflecting on the adventures and experiences I'd enjoyed. ()
The Far East will never be far away from my thoughts… and I'll be back.