Today's guest posting is by Ross Fraser – who is currently living and working in Australia for 6 months.
If you head to Melbourne one area of the city you can't miss and my personal favourite is the area of Fitzroy. Take the 112 tram from the central business district and get off at Brunswick street and you will be in the bohemian/arts section of the city.
My favourite street in the area is definitely Brunswick street, its a mash of old buildings, funky bars and hundreds of boutique shops selling everything from vintage furniture to the latest sneakers. You can spend a whole day nosying thought all the cool shops and still not see them all.
If you are hungry then one of the most popular places to eat is the vegetarian/vegan restaurant Vegie Bar – it is jam packed full 24/7, you will need to queue, but the food and  ambience make it a great place to eat at!
One thing I loved seeing when I walked about the area is all the great graffiti art work and you can see a snap shot of some of it below.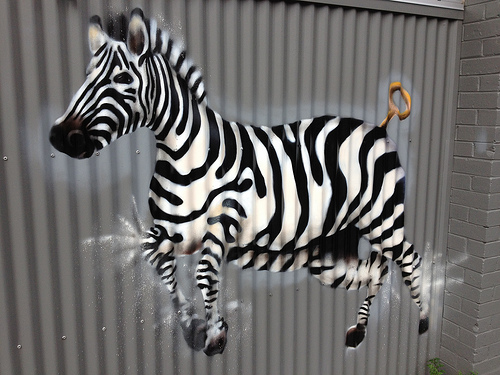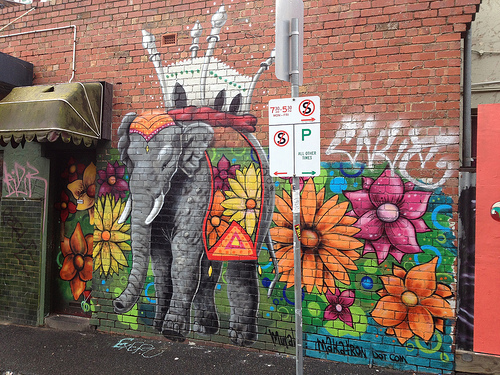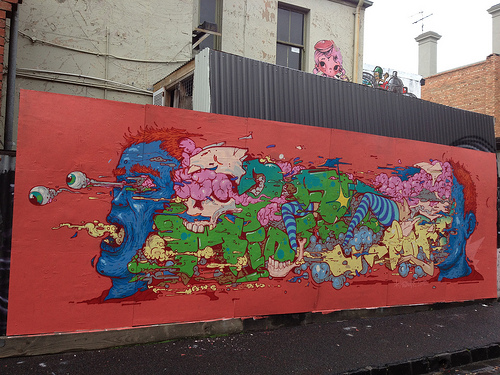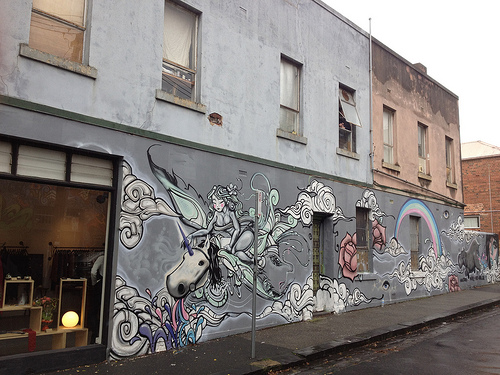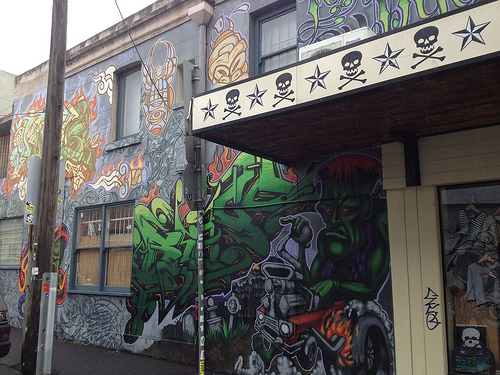 For the latest deals on flights to Melbourne use the links below.
London Heathrow to Melbourne
London Gatwick to Melbourne
Manchester to Melbourne
Birmingham to Melbourne
Newcastle to Melbourne
Edinburgh to Melbourne
Glasgow to Melbourne