Why wait for the summer months of sweltering heat, crowded airports and overpriced rooms when spring is the perfect time to organise a short break? Whether you want a high energy festival or to indulge in getting back to nature as summer blooms start to burst and blush, booking a short break for the Easter holiday will be one way of avoiding the sofa sale adverts and chocolate overdoses which characterise the season…
Chiang Mai
Chiang Mai: Between the 13th and 15th of April in Thailand, Thai New Year celebrations ignite the country. One of the best places to head during Songkran is Chiang Mai. The streets become saturated by a city-wide water fight, parades of cars stream music and rainbows of water, and brightly costumed citizens' dance and joke. One of the most culture-oriented cities in the country, Chiang Mai has a Tribal Museum which will be of significant interest to any anthropologists interested in the scattered hill tribes nearby. It's also just an hour's drive from an Elephant Nature Park where tourists can watch the elephants playing games of football, feeding and painting colourful souvenir pictures for their guests.
Check out our Cheap flights to Bangkok –>
New Orleans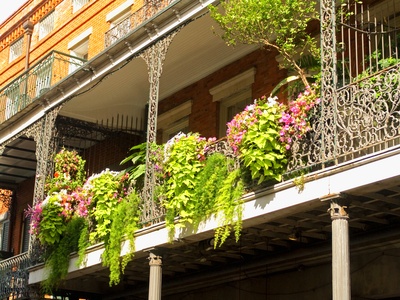 City of streetcars, diverse architecture and jazz, New Orleans is one of the most quirky, inviting destinations in the world. During April, the streets sparkle with sunshine, and Jazz Fest comes to town. A ten-day celebration of music, the festival has been visited by acts as prolific as Bon Jovi, Lauren Hill and Robert Plant – and that was just the 2011 line up!
Tokyo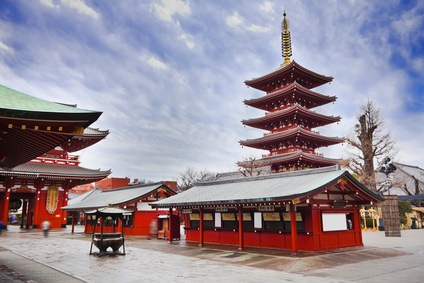 To really feel like you're pounding the pavements of Tokyo with a purpose, Wanpakuland rent out dogs by the hour to be taken on walks around the city's parkland, from snuffly pugs to energetic Labradors. For those who prefer to walk alone, Todoroki Valley provides a tranquil, shady habitat in which to ramble to the sedate chime of the Todoroki Fuko Temple Bell. For any Japanese Film Fans, the Studio Ghibli museum in Tokyo is a living, breathing building in the heart of Koganei and embraced by greenery. Designed to channel sunlight and air through its walls as part of the landscape, it's an ideal spot to take young children; the haven of Hayao Miyazaki, or the Japanese Walt Disney will enchant them forever.