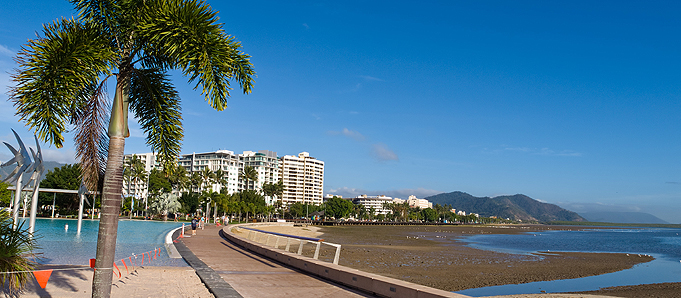 Why not admit it; there's always been a part of you that hates the traditional UK Christmas, hasn't there? The poor weather, crazy rush of last-minute shopping and then Christmas Day itself – usually spent slaving over the oven and then falling asleep on the sofa. So why not break away this year and do what you've always dreamed of – a warm, sunny Christmas that you'll never forget!
Tenerife
Year-round sun, mountainous landscape and great beaches makes Tenerife the perfect Christmas getaway! It's not called the Island of Eternal Spring for nothing, as it enjoys an average, year-round temperature of 20°C or better. If that's too hot for you, why not try to visit Loro Parque, near Puerto de la Cruz – it houses the largest Penguinarium in the world, the 12 tons of snow falling daily helping to create an authentic Antarctic climate! Tenerife is only a short hop away on a plane too, so you can escape the manic Christmas rush and still be back for New Year in the UK, minus the jet lag. And with a tan. Winner!
Perth
No – not Perth, Scotland – Perth, Western Australia. You're guaranteed better weather (December is slap bang in the middle of Australian summer) and Perth offers the perfect balance of cultured cosmopolitan and laid back natural beauty. It's got a reputation as an isolated city (it's nearest continental neighbour, Adelaide, is over 1,300 miles away) but it offers everything you'll need for an Australian Christmas – good food, friendly people and lots of sunshine!
Check out our cheap flights to Perth –>
Cairns
Staying with Australia, another less visited city is Cairns. This is the place to go if you fancy spending Christmas Day snorkelling in turquoise waters with only sea creatures for company – the Great Barrier Reef is 1,400 miles long, so if you want a calm and peaceful day – this is it! Tour companies in Cairns offer a range of trips to and around the reef, including day cruises, diving and snorkelling tours to trips to underwater observatories. There's always the option of spending the day on a secluded Australian beach too…

Check out our cheap flights to Cairns –>