February is usually the time of year we all start to become a little disenchanted by the weather's antics, and our tolerance for snow has become gradually diminished by months of dark evenings, sleet and ear-biting winds. It's also the month of Valentine's Day, and what better way to escape the new breed of February sales crowds, gaudy gifts and cards and, worst of all, other couples, than to escape together to a meaningful experience somewhere new?
Koh Samui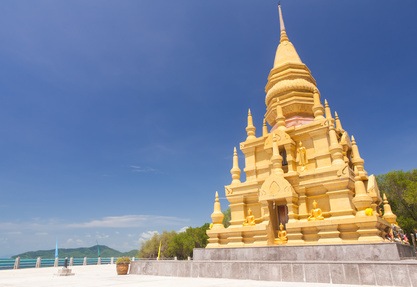 A paradise of powdered, snowy sands and lush lagoons, Koh Samui is a place of achingly romantic natural beauty in the Gulf of Thailand. Thailand's second largest island, it sits west of the elephant trunk shape of the country, and is a great starting point for boat trips to further destinations such as Koh Phagnan and Kos Tao which form part of the Mu Ko Angthong National Park. These islands comprise unique habitats including mangrove forests and shallow coral reefs teeming with sea turtles and rainbows of tropical fish, which form a haven for snorkelling and relaxing in a beach hut. The recommended time of year to visit is between February and April to take advantage of the sunny, clear skies and refreshing breezes which precede rainy season.
Check out our Cheap flights to Bangkok –>
Miami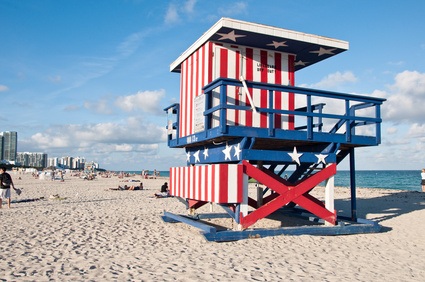 Few places can beat the stunning, sky-seared sunsets of Miami. Night after night, about two hours before the sun dips below the horizon, crowds gather at Mallory Dock and move between craft and food stalls to join the celebrations to the music of live bands. After the free party, couples can hit the pulsating clubs of Miami Beach, or sling cocktails and shimmy to the sultry throb of the Salsa club; a bar which teaches Salsa to the public on Wednesdays, Fridays and Sundays.
Check out our Cheap flights to Miami –>
Cape Town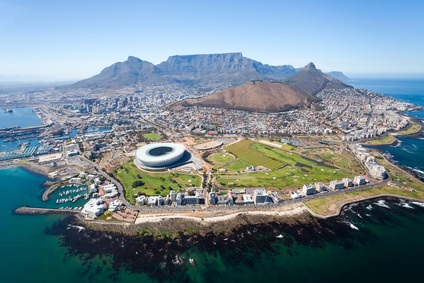 Cape Town miraculously merges beach life to cosmopolitan culture and pinpoints a meeting place of ecosystems which makes it one of the most diverse destinations for nature lovers in the world. Within the city, Two Oceans Aquarium houses beautiful species like the ghostly moon jellyfish. It also offers a unique experience for couples to have a private introduction to the rockhopper penguin, with exclusive packages for two lasting around 90 minutes. Still within city limits, the Kirstenbosch National Botanic Garden flourishes indigenous greenery up the eastern slopes of Table Mountain, and is an idyllic starting point for any attempts at its summit.