Every year we make the same old New Year's Resolutions and every year they last for just about as long as the New Year's Day hangover does. This year, actually make a real change and start your 2012 with sun and relaxation somewhere hot and peaceful – hopefully this way, even if your resolutions don't last, your tan will!
Koh Samui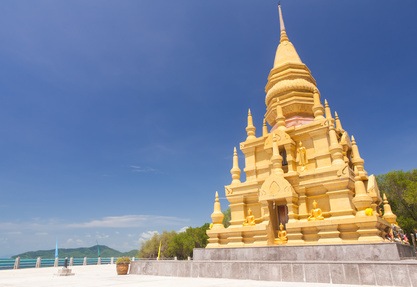 If you're looking forward to rays of golden sunshine and palm tree-strewn beaches, you can't do much better than Koh Samui, Thailand's second largest island. Imagine white sandy beaches, coral reefs and palm trees swaying in a clear blue sky stretching endlessly to a distant, cloudless horizon, then that's Koh Samui. Idyllic or what? But the island is only one of some 60 islands which make up the Ang Thong Marine National Park. Some of these are tourist destinations in their own right, such as Koh Pha Ngan, which featured in The Beach, the 1996 novel by Alex Garland. The book was turned into a film of the same name and starred Leonardo Di Caprio. Can you imagine it all now? Beautiful doesn't come close!
Check out our Cheap flights to Bangkok –>

Singapore
It's an unusual January destination, so here's a heads up; give Singapore a wide berth if you're not into breathless excitement, high octane adventure, spectacular night life, exotic culture, mouth-watering cuisine, sumptuous hotels and brilliant weather. If that doesn't sound like your scene, why not collect the pension and head down to Bognor for a few miserable days? Just think about that – Bangor, or Singapore… It's a city state of around 5 million people and more than 60 islands and has the greatest concentration of millionaire households per capita than anywhere else in the world. Singapore is also one of the top casino gambling destinations, rivalling Macau in China and Las Vegas in the United States. Fancy a flutter?
Check out our check flights to Singapore –>
Hong Kong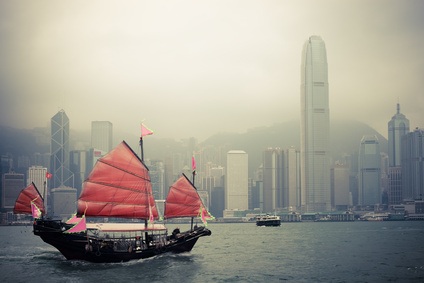 Everyone should visit Hong Kong just once in their life; it's an awe inspiring destination – but the truth is you'd need several lifetimes –at least – just to scratch the city's surface. Where else does the traditional and the modern, the temple and the skyscraper, combine so effectively? Where else would you find raw, dollar-chasing dynamism and peaceful, meditative contemplation co-existing side-by-side within the same few yards of street? Nowhere is the answer, which makes Hong Kong one of the most fascinating cities in the world. Yes, it's got everything any visitor could ever want, from fabulous shopping malls and traditional markets, first class museums and the finest of art galleries to beautiful parks and mountain-top views. Then there's the Chinese New Year celebrations, a mix of ancient customs and 21st century fun, with illuminated floats, dragon and lion dancers, clowns, marching bands and a whole lot more. It has to be seen to be believed.
Check out our cheap flights to Hong Kong –>
There are our recommendations for getting away from the January blues and giving those New Year's Resolutions a chance.