While the summer months see most people in the UK jetting off to lazy poolside resorts, or tripping through the mud of a music festival, there are far-flung adventures to be had, and new, extraordinary experiences to escape to. Ditch Paphos or Fuerteventura for one year, and discover some of the most quirky places in the world.
Madagascar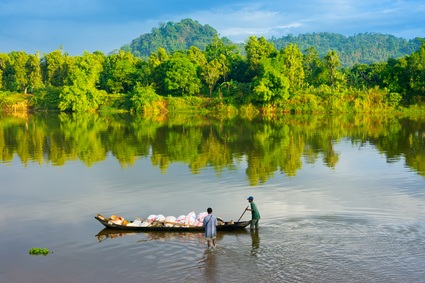 As the most unique ecosystem on the planet, the landscape of Madagascar yields some extraordinary samples of plant and animal life to discover. The Parc National de Ranomofana steams with hot springs and rushing waterfalls. On the edge of Madagascar's High Plateau, the cloud forest rings with birdsong, and is constellated with the star-spiked petals of endemic orchid blossoms. It's also home to 12 species of lemur, including the red-bellied and brown mouse varieties, tiny chameleons, and the stunning, elusive civet. Many tours leaving Antananarivo, Madagascar's capital, incorporate the area into their itineraries.
San Francisco
San Francisco: A cultural haven on the Western coastline of the US, this city is a great place to pound pavements and explore some wonderful attractions. The California Academy of Sciences is one of the largest natural history museums in the world. Nestling in Golden Gate Park, the huge compound is made up of a planetarium, aquarium, and giant Foucault pendulum. It also has its own rainforest habitat, and hundreds of rare and exotic species, including an albino American alligator named Claude. A wonderland of the natural world, it's guaranteed to enchant children and adults alike. Catch the Fourth of July celebrations at the beginning of the month for some added sparkle, as fireworks are launched from ships in San Francisco Bay to commemorate American Independence.
Check out our cheap flights to San Fancisco –>
Johannesburg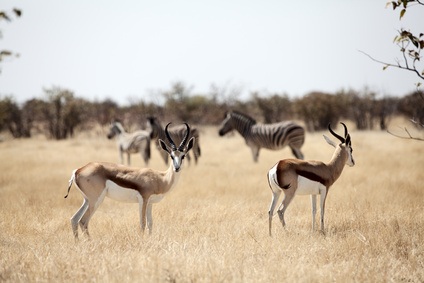 Johannesburg: This bustling and eclectic city is known for its vertiginous skyline, and claims to be the lightning capital of the world. With several art and history museums, most notable of these the Apartheid museum, as well as flea markets and stadiums, Johannesburg is now, more than ever, becoming recognised as a destination as opposed to a detour. Only 25 miles from the UNESCO Heritage Site of the Cradle of Mankind, it's also a great base for day trips to the site, as well as other important places such as the Lesedi Cultural Village, an educational resort celebrating the culture and ethnicity of the Rainbow nation.