One of the many outcomes of the coronavirus pandemic has been a deep review of aircraft fleets and capacity by airlines around the world. What aircraft can – or should – they fly, when flying is so limited? Which aircraft models offer the right mix of capacity and efficiency, when every penny from every passenger counts?
Airlines review their fleets on an ongoing basis, with billions spent annually on ensuring they're using the latest, cleanest, most technologically advanced aircraft available – all of which translates to a faster, cheaper, more comfortable experience for the passenger.
In recent years, as well as cold hard commercial considerations, a key factor in the retirement of certain aircraft has been a shift from large, slow, four-engine models like the gas-guzzling 'double decker' A380, towards smaller and more efficient models, in a bid to present aviation as more environmentally sensitive. Last year saw a glut of airlines including Virgin Atlantic, British Airways and Emirates place orders for or take delivery of the new twin-engined A350 and A321 from Airbus, for example, both of which boast improved fuel efficiency and range.
Even the so-called 'Queen of the Skies' didn't escape the gaze of the scrutineers. We reported on plans to send Boeing's iconic B747-400 gently in to retirement a year ago, as the Seattle-based manufacturer focuses its energies on developing new variants of its more flexible B777 and B787 models.
But the shattering impact of the pandemic on aviation globally means that airlines are massively accelerating what are usually carefully managed programmes of retirement, as 'metal' is gradually phased out from service and replaced, crews and pilots retrained, and route capacity replanned.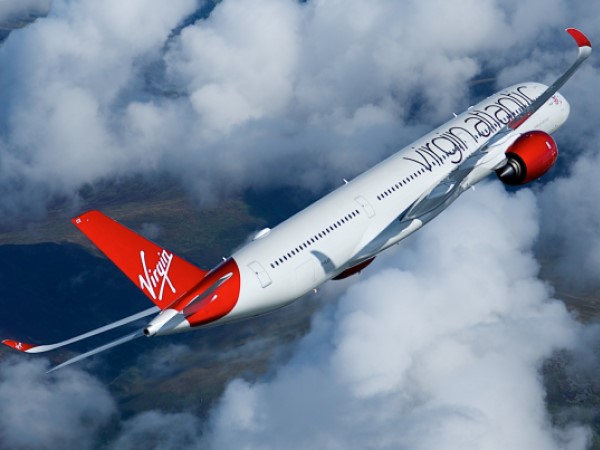 The first – and biggest – victim of the change in strategy was the A380, which not many years ago was being touted as the future of aviation. With a maximum seating capacity of 615 people, it's just doesn't make good commercial or environmental sense to fly a plane which is unlikely to hit even a fraction of that number for the foreseeable future. Operators of the A380 around the world had already decided that 'big is bad' and begun to phase it out. But now Lufthansa has announced it's retiring six of its fleet of 14; Emirates and Korean Air's A380s are grounded 'indefinitely'; Qantas is keeping just a couple operational; and for Air France, Qatar and Singapore Airlines, any return to service is likely to be extremely limited.
British Airways is another airline which has grounded its fleet of A380s, without much expectation they'll return to service. But what has really tugged the heartstrings of many travellers is their recent announcement that they are also speeding up the retirement what remains of their fleet of B747-400s – the original 'jumbo jet'.
The airline had previously said it expected to continue flying 747s right in to 2024, making it probably the last major carrier to keep them in the air that long. Earlier this year, it had even unveiled four of the aircraft which it had decked out in historic liveries from its 1960-1980s heyday.
But in August, BA's CEO Alex Cruz told staff that the aircraft will be taken out of commission much sooner, and are unlikely to be in the sky beyond 2021. And there won't be any of the hoopla, such as commemorative flights and staff events, which would normally accompany such an occasion. Cue an outpouring of nostalgia for an aircraft that had come, for many, to define an era of glamorous but accessible international flying.
Boeing's B747-400 was a trailblazer ever since it entered service in 1969 – and, over 50 years later, could still set the record for the fastest ever JFK-LHR passenger flight, when one BA flight made the journey in just 4 hours and 56 minutes. Whether it was its upper deck 'bubble', where a small and highly desired business class cabin could be found, the famous liveries, or the sought after 'front row' seats that put passengers in the nose, in front of the pilots, it was a truly iconic aircraft, loved by crew, passengers and even US Presidents (there are two Air Force 1 747s). Over the years, more than 1,500 have rolled off the production line in Everett, Washington. But orders have now dried up and BA joins Qantas, Virgin Atlantic, Thai Airways, KLM and others in calling time.