We ♥ New York here at Netflights (Mandy, our head Marketing whizz really ♥'s NY), especially in the Fall, as our friends across the pond call it. Whilst you might be uhm-ing and ahh-ing over whether or not to do a cheeky trip to the Big Apple for Christmas shopping the only way worth doing it (ice skating at the Rockefeller Center, anyone?), we thought we'd combine two of our great pleasures in life: the city so nice they named it twice and FRIENDS (obvs!) to create a guide on how to see New York – just like Rachel would.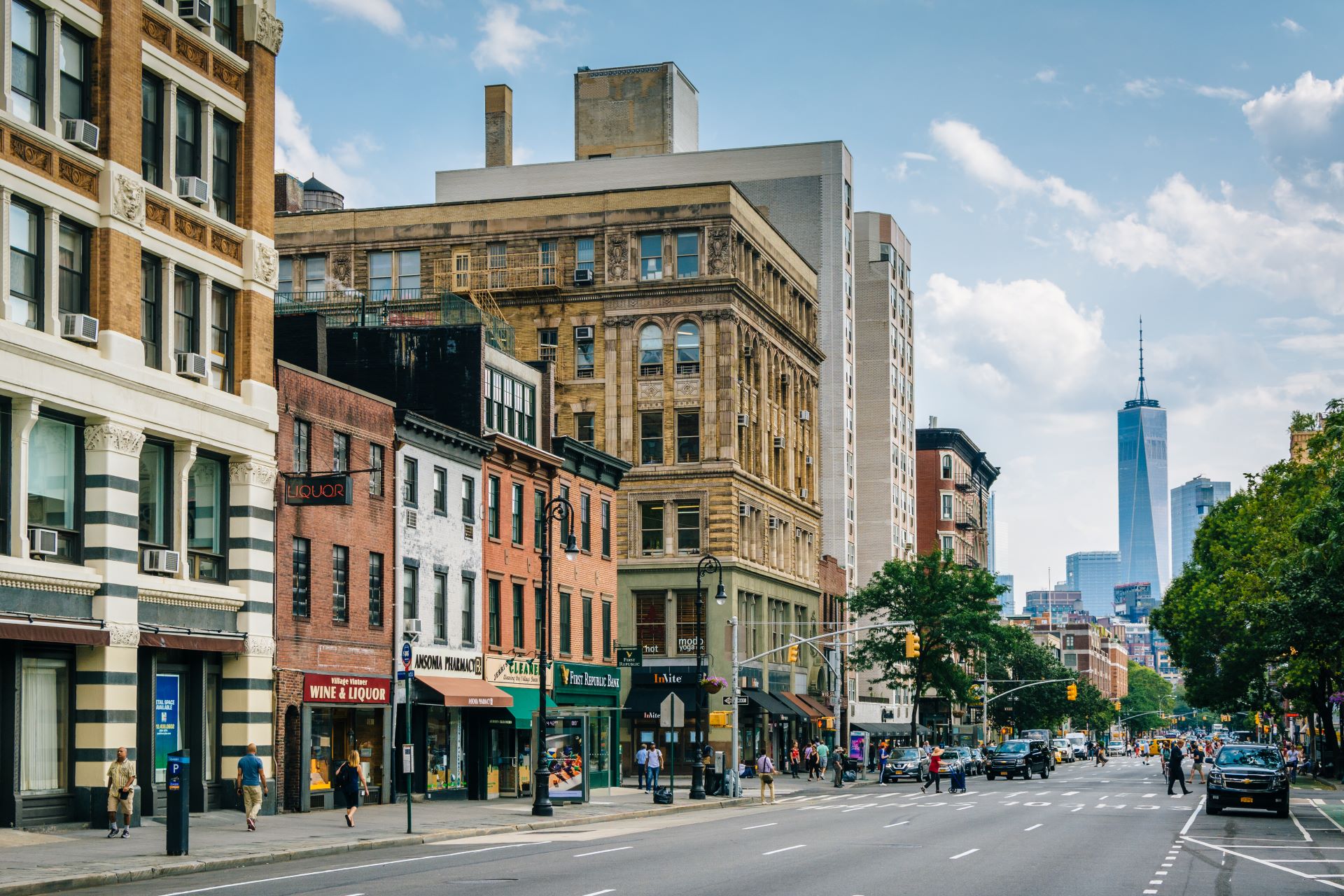 Well, this one's a bit of a no brainer. Greenwich Village is the neck of the vast New York woods where Monica and Rachel's apartment sits (more on the actual apartment later!) and is a fave amongst locals – for good reason. Some pretty historical moments have occurred here, from LGBTQ rights to the Beats Movement, and it's now a bohemian hub where all the creative New Yorkers flock to meet and do cool people things like go watch stand up at the Comedy Cellar and listen to jazz at Blue Note and Village Vanguard.
It's got Washington Square Park, where you'll see freshman sunbathing on a summers day and dogs going mental on the two dog runs. You can't miss the entrance to it – it's the great big Washington Arch on Fifth Avenue. Greenwich Village is also home to the insane Village Halloween Parade that rolls around each October with its own theme (this year's was FREEDOM) – a total must do if you're in town that month.
It's also probs the best neighbourhood in the city for cheap eats – good if you're a poor coffee shop waitress like Rachel is (poor financially, and poor in terms of coffee making skills) in the first couple of seasons. Word is, one of the best things you can do is pick up a falafel from the legendary Mamoun's – don't worry about the line, these purveyors of falafels are famous for being speedy!
But our favourite thing about the Village? It's set a ways back from the mega high rises of downtown, and is more about those cosy brownstones, old-timey tenement buildings, and those iconic NYC fire escapes. Things are little more slowed down here, so it's a great place to come for date night in New York.
If you listen carefully, you can just hear someone doing their rendition of Moon River…

Remember those  Medium Brown Bags everyone used to carry around?! Those were the days.
Bloomingdale's is a famous New York department store, iconic for those Medium Brown Bags, but also iconic because Rachel Green worked there in FRIENDS! Rachel started out as a waitress at Central Perk, but it wasn't long before she was getting a start in fashion at Bloomingdale's, eventually becoming a big shot Fashion Person at Ralph Lauren. If anything is truly Rachel on this list, it's Bloomingdale's.
If you really want to go all out, book a personal luxury shopping experience where you'll get your own private suite to discuss exactly what you're looking for and get tailor made suggestions from real life Rachels. But if you're a bit more strapped for time, grab a quick one hour sesh with a pro who'll shop the floor with you – best thing of all? Absolutely free.
3. Central Park (not Perk)
Central Park pops up most famously in The One Where Phoebe Runs – a classic episode which revolved around Rachel being too embarrassed to go running in public with Phoebe thanks to her…unconventional running style. Now, we're not suggesting you go full Rachel and don your jogging gear (but hey, if that's what you're into, even when on holiday, you do you!) but there's bucket loads to get up to in this NYC icon.
Bethesda Terrace and Fountain is no stranger to the screen treatment, having been featured in more TV shows and films than you can shake a corn dog at. The heart of the park, it overlooks the lake and has the Bethesda fountain at the centre of it – a celebration of the system that first brought water to the city. Speaking of the lake, you can always head out in a gondola or rent a boat – that's a summers afternoon done, easy.
Another great shout out for the summer is The Ramble, a fave amongst locals. We're talking 36 acres of woodlands and wild flora, with loads of paths to while away an afternoon. You'll forget you're in the city altogether. Strawberry Fields, meanwhile, was named after the Beatles song and is now home to the Imagine Mosaic – it sits directly across from the Dakota, the hotel in which John Lennon lived from 1973 until his death outside the very same building. Talk about a piece of music history!
4. The FRIENDS fountain (well, sort of)
Speaking of Central Park…it also happens to be home to another iconic moment from FRIENDS history – the title sequence in the fountain, of course! Well, actually, that's a lie. Brace yourself…there's no real fountain in Central Park that was used to film the title sequence, instead one was built as part of the sets they used for filming way over in LA. It still exists (yay!) but it's rarely opened up to the public (boo!). However, for some reason, the very real Cherry Hill fountain, found in the park, has become the de facto fountain used for many a selfie, wrongly believed to be the one.
Whilst the real one seems to be locked up pretty tight, we reckon this one makes a decent second best option!
5. Rummage at a flea market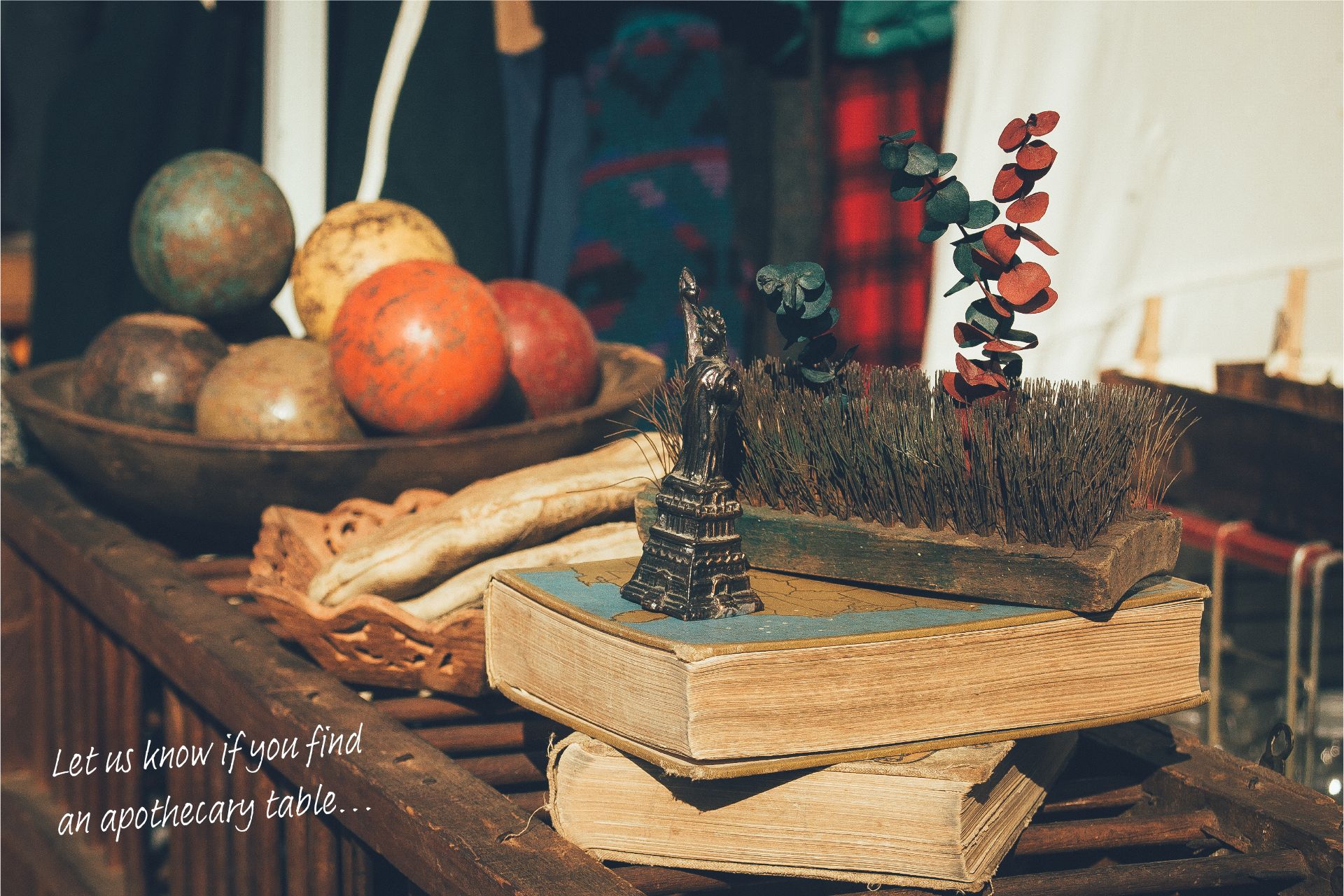 In season 6 episode The One with the Apothecary Table, Rachel buys – spoiler alert – an apothecary table. She gets it brand new from Pottery Barn before learning that Phoebe, her roommate, hates mass market stuff and only likes furniture that's got a story behind it. So what does Rachel do? She lies and says she got it from a flea market. Apparently, it's from Colonial times, one of her favourite periods of history – alongside Yore and Yesteryear, of course.
Okay, so, Rachel would probs defo prefer to shop at Pottery Barn (you can find them near the Flatiron Building and on Broadway) but the cool thing is there's actually loads of flea and antique markets dotted around the city that you can get right stuck into! There's Brooklyn Flea, which has recently moved to a new location smack bang under the Manhattan Bridge and has shrunk its number of vendors down to the best 80 – you'll find a load of loot here, from vintage clothing to artwork to rugs from Yore and Yesteryear.
Nolita Market is pretty under-the-radar (find it on Prince Street between Mott and Mulberry in Manhattan!) and is much smaller than most, but there's loads of budget friendly finds if you're not ready to truly flash the cash. Expect a mix of regular vendors and temporary ones which only pop up for a short period of time.
For one of the city's largest and oldest markets, head to the Upper West Side for Grand Bazaar NYC, rolling into town each and every Sunday. This is the Upper West Side, so expect this one to be little bit more, well, upmarket! Rummage through goodies from local merchants hawking photographs, jewellery, and furniture. And in between your window shopping without the window, grab a bite from the on site food court.
If you're after the really fancy stuff (New York keepsake, maybe?), try Chelsea Flea Market, near the Cathedral of St. Sava, which is full of historical collectibles – think mega costume jewellery and vintage press photos from the '40s. Here be some serious treasure.
6. The American Museum of Natural History

The museum Ross actually worked at in the show was the New York Museum of Prehistoric History. Some pretty important moments happen here, including Ross and Rachel's first date in The One Where Ross and Rachel…You Know.
We hate to break it to you, but that museum doesn't exist. What comes a pretty close second, however, is the very real American Museum of Natural History, an icon of the city in its own right. Found on the Upper West Side, it's one of the biggest museums in the world. 28 connected buildings. 45 permanent exhibition halls. Over 33 million specimens. Oh, and then there's the planetarium (don't get any ideas!) and library. Basically, it's chocka with things to do. But where to start? We recommend saying hello to Lucy in the Hall of Human Origins, one of the most complete skeletons of early humans ever discovered. Then you can't miss the Great Blue Whale – literally. Hunted to near extinction in the wild, it's a pretty awe-inspiring sight and a strong reminder of the wonderful things we're lucky to have in this world. And, obvs, you need to mosey on over to the dinosaurs themselves. Find them in both the Hall of Ornithischian Dinosaurs and the Hall of Saurischian Dinosaurs.
Have fun at the museum but remember, no getting up to…you know what.
7. The FRIENDS apartment building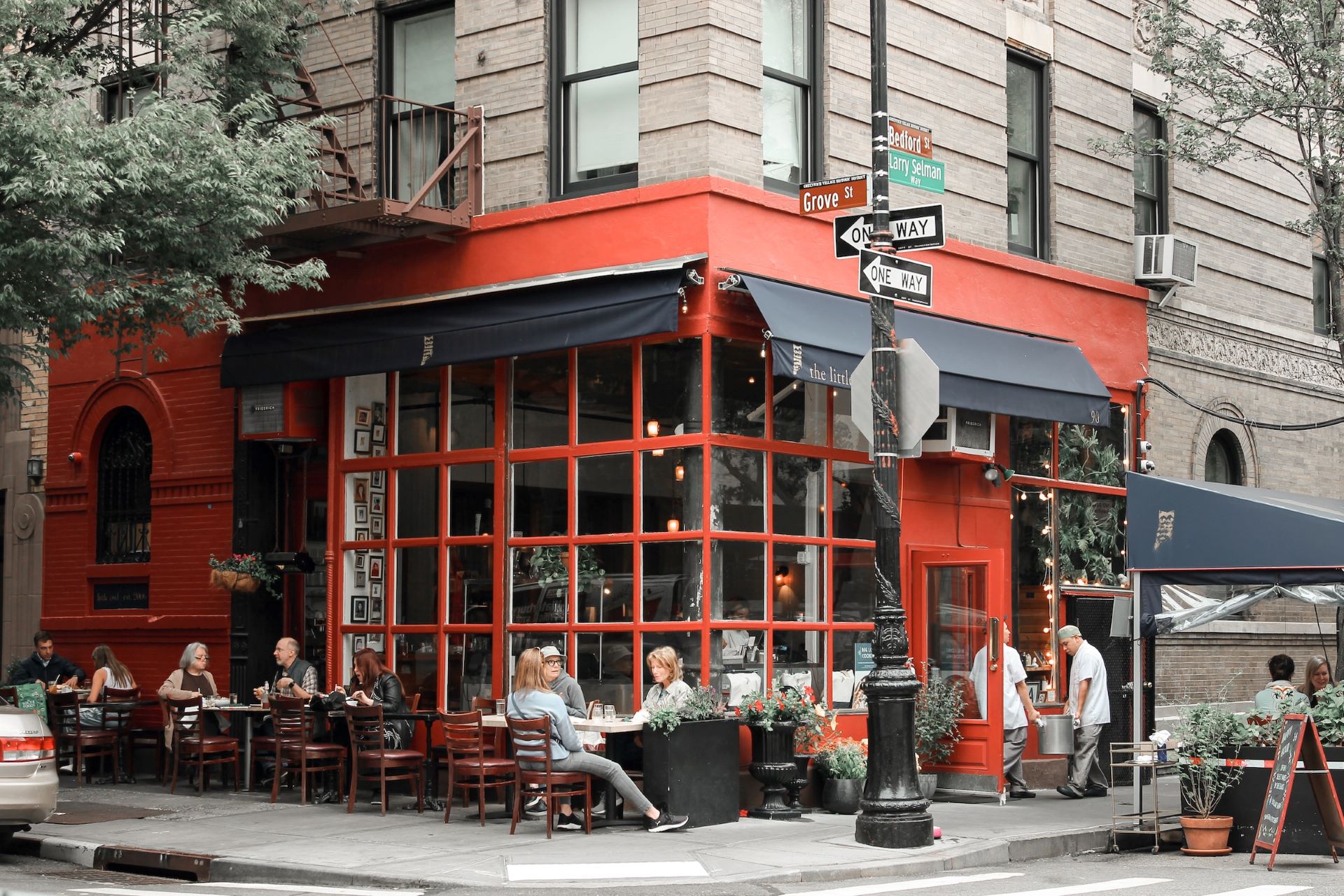 If any of you watched the Friends: The Reunion last year (let's be honest, you did), you'll already be well aware that Monica's apartment was filmed entirely on a soundstage in Burbank, California. But what us poor plebeians do have, at least, is the building used for exterior shots. Yep, on the corner of Grove Street, at 90 Bedford Street, you'll find a holy place. Well, a holy place to the hordes of tourists who stop outside it every single day to take pictures.
This old tenement building, fire escapes and all, was used as the exterior of Monica's apartment building throughout the series, and whilst you won't find the actual apartment inside (seriously fictional, by the way, there's no way you'd get a place that big in a real tenement building!) it does make for a good photo op and might just be the best place of all for pretending you really are in an episode of FRIENDS. The only sad thing is that the cute little restaurant on the ground floor has no connection to Central Perk. Well, only sort of sad, because it's actually a really great place called The Little Owl, who describe themselves as a "corner gem with a big porkchop and an even bigger heart." Aw.
Rumour has it, David Schwimmer once stopped by for something to eat, only for the owner to gently suggest he take a seat further back from the windows or he might attract 'a little bit' of attention – apparently he had no idea he'd walked right into the very same building made famous by his show.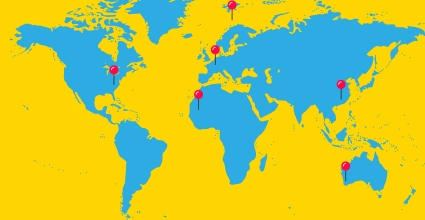 It's true that when you've got foreign currency in your hands on holiday you start throwing it around like Monopoly…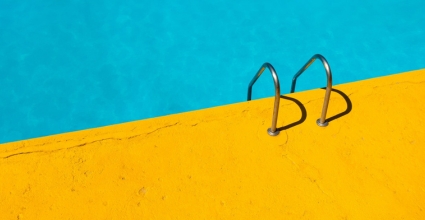 It's almost summer, folks! So we thought we'd do the hard work for you and scour the internet for the…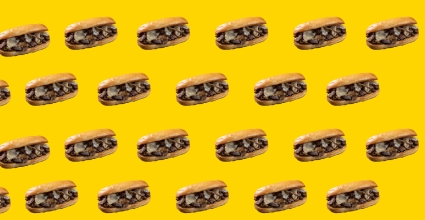 We love a British butty as much as the next person, but here's a look at some sandwiches from around…