[wpsr_facebook]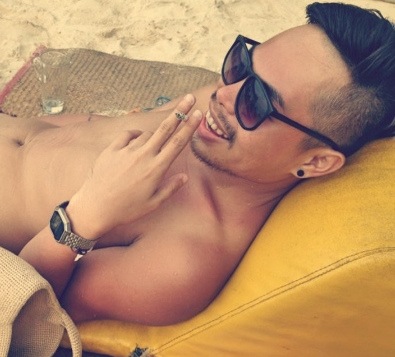 Our insiders tips series gives you tips and advice about destinations by people who lived and worked there. This page is about Bangkok.
Blenn Suan – Backpacker and traveller living in Bangkok.
1. Why I love Bangkok?
Bangkok has always been special to me. Not only am I fascinated by the golden temples and the diverse culture, the people and new friends I meet along the way make every trip in Bangkok an amazing experience.
Known to be the "city of smiles", the locals never fail to amaze tourists and travelers with their hospitality and heart-felt friendliness.
2. Best place in the city to party?
If you're up for some serious clubbing when in Bangkok, Bed Supperclub is definitely the place to be. Way down at the bottom end of Sukhumvit Soi 11 – home to many of Bangkok's hip night clubs, hotels and restaurants – It's literally impossible to miss. The capsule-shaped exterior is like no other piece of design in Thailand and quite possibly the world. Bed Supperclub's tubular elliptical structure and sleek, white, space-pod interior are trademarks of the club that changed the Bangkok clubbing scene forever when it opened in 2002.
Offering cutting-edge house and electronic music with regular appearances from world-class DJs, Bed Supperclub gave Bangkok a style and sophistication it was ready for. The unique combination of restaurant and club continue to make the club a force on the Bangkok nightlife scene, and its spaceship dimensions are so famous, it is used as a reference point for all on Sukhumvit Soi 11.
The easiest way to get to the venue is by a metered cab. Simply ask the driver to take you to the end of Sukhumvit Soi 11. Try to watch for the a building its not hard to miss! You may want to take the BTS all the way to Nana station. Leave through exit 3 and it is about 300 meters down the street on the right-hand side.
If you want feel young, wild and free, I would recommend checking out the party scene along Khao San Road. Khao San epitomizes the Bangkok street party scene at its best and not to mention wildest! Checking out the strip is a must—no matter how posh a trip you are opting for.
Comprised of bars that spill out onto the street, random vendors selling anything and everything under the sun- from singlets at 100 baht to exotic insects and street food stalls, this is the centre of the world for backpackers. Khao San road is literally a melting pot of culture. You'll actually see more tourists partying here than locals despite the fact that this is also the place where locals and expats go for a no-fuss night out.. Wear your most battered pair of flip flops and gather a good group of friends and head down! Anonymity is what it is about here, and chances are everyone is so intoxicated by the 250 baht 1-litre buckets of vodka RedBull, letting what happens in Khao San stay in Khao San…
Since traffic jam's are a major problem around this area, I would recommend taking a Tuktuk from your hotel. Tuktuk drivers normally charge flat rate at night, so your haggling powers will really be tested here.
blog.netflights.com/2012/04/23/khao-san-road-bangkok-backpackers-paradise/
3. Best local food?
You know what they say about where to get authentic food when in Asia… Hit the streets!
Since Khao San road is literally heaving with tourists, a variety of Thai cuisines (very much authentic) are easily available 24/7. Pad Thai (spicy noodle dish with your choice of meat) would be something you can eat from breakfast all the way through dinner. Also try out the famous Thai iced tea for only 10 baht!
If you happen to be along Silom area, try out the rice cakes and other Thai sweets sold by the street vendors. They should be easily spotted right below the Silom BTS station. This area is really heaven to all the "sweet-toothed" out there.
4. Top insider tip!/Best not to miss tourist experience in the city!
-Hop on one of the Chao Praya river taxis (at least 25 baht) at around 6pm instead of taking a tourist boat which would cost you 5 times the price to see the beautifully lit temples, breathe-taking Thai architecture and just relax while enjoying the scenery.
-Make sure to wear decent clothes- at least a shirt with sleeves and long pants when planning to visit the Grand Palace. Or else the local guards will have to ask you to buy some clothes to cover you up.
-If you plan on taking day tours, Khao Road has a lot of travel agencies lined up offering cheap packages for day tours to floating markets, zoos, elephant ride tours,etc.
-If you're into shopping and more shopping, Patpong night market would be to small! Do check out the the Jatujak Weekend market. The biggest in the world. Here you'll find trendy clothes to accessories to vintage bags to funky home decors to just about anything.
5. What you love to do in the city at the weekend?
A quick trip to the nearest beach would a perfect way of spending your weekend when in Thailand. There are a couple of nearby beaches, but Hua Hin for me would be the best. Most Thais envisage Hua Hin as a romantic and elegant gateway holiday destination. This notion started off about 100 years ago when the Royal Family members and the well-to-do people would spend their summers there and as a result Hua Hin now has countless lovely seaside houses, villas and a few attractive vintage summer palaces.
Hua Hin is usually full of people taking a break from Bangkok at weekends and as it's just a short drive away its popularity has remained. Much of Hua Hin's attraction lies in the town's charming old-world feel, best illustrated in Hua Hin Railway Station and the Maruekhathaiyawan Palace.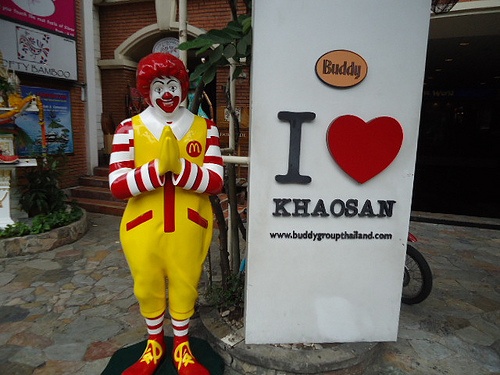 Learn More about Bangkok

Bangkok Guide, Whats on When, Sightseeing, Lifestyle & Culture, Airport Guide
Bangkok Blog Postings
Explore the Venice of the East With a Khlong Tour in Thailand
Thanon Yaowarat: Bangkok's Chinatown
Surviving Chatuchak Market in Bangkok