[wpsr_facebook]

Our insiders tips series gives you tips and advice about destinations by people who lived and worked there. This page is about Dubai.
Varn Atkins – Was Quality Assurance Manager for BP for BTC Pipeline. He lived there for 9 years.
1. Best place to party?
There are loads of places to party in Dubai so this is a tough one. One of my favourites is the all inclusive Friday brunch. All top hotels offer it (the 'Mina' hotels are really good) and it's a great afternoon filled with fine dining and copious amounts of bubbly.
The Barasti Bar on the beach is a great place too for after work drinks.
2. Why do you love Dubai?
There is just so much going on. I watch so many concerts – all intimate shows with top bands and artists within a 30 min drive. I watch international tennis and golf tournaments, the Abu Dhabi F1 is just a 50 minute drive away and all water sports are easily available. I can even step out of the blistering heat and snowboard too!
3. Best out of town trip?
Again, hard to pick. I recommend the Desert Safari with Arabian Adventures- a bit of dune bashing really gets the heart going! For something more relaxing the wine and dine at the authentic Bedouins Camp makes for a romantic night out.
To fill in an afternoon a Dhow trip to or from Musandan is also worthwhile.
4. Best local food?
Try the Karama, and all authentic Arab foods are superb. Indian food is really cheap (without alcohol) and good quality.
5. Top insider tip
Buy the magazine 'What is on in Dubai', this gives discounts on lots of Hotel / Restaurant meals and advises where Happy Hour & Ladies Nights are every night of the week. You can eat and drink cheap if you plan well!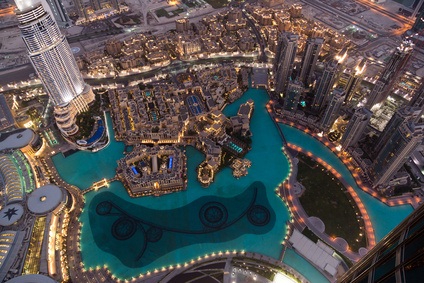 Learn More about Dubai

Dubai Guide, Whats on When, Sightseeing, Lifestyle & Culture, Airport Guide
Dubai Blog Postings