[wpsr_facebook]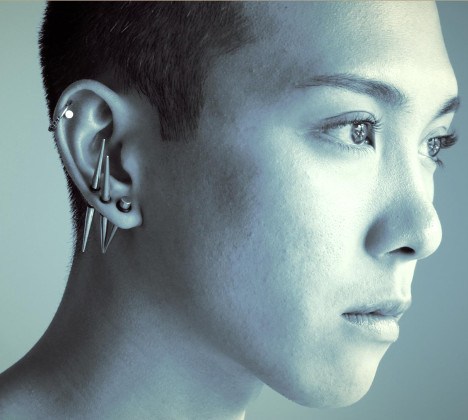 Our insiders tips series gives you tips and advice about destinations by people who live and work there. This page is about Kuala Lumpur
Cristjen Lai – Artist – Kuala Lumpur, Malaysia.
1. Best place to head to on a friday night for a drink?
In a wonderful vibrant corner deep in the centre of KL there is Changkat bukit bintang a real treasure for a great night out or a treat after months of weary travel, so get your glad rags on and head over to Pincho a spanish tapas bar, whether you fancy a nice cold crispy glass of wine or a cocktail to tickle your tastebuds, just sit back and enjoy the delights of this family run business, you can quite easily enjoy this at budget prices of around 100 rm but for a more classy night expect to pay around 150-200 rm, it is recommended that you make reservations as Pincho is quite popular.
However the night does not finish there, so top up your tuti and grab a taxi and depending on your taste and price range you can choose to head to Heritage rd, where you can find Maison a very fashionable gay/lesbian mixed scene dishing out electronic/pop sounds late in to the night, otherwise you can head to Ampang Road, Zouk/BarSonic, which has music suitable for all, in its many different layers you will find indie, dance, pop, electronic and mainstream pop, however should you require something a little more quieter and classier you can head to the Luna bar! It is quite unlike any other club, located on the 35th floor of the Pacific Regency Hotel with an open air roof top, providing a spectacular view of KL, surrounded only by a glass wall giving you the feeling of sitting on top of the world, of course proper smart dress wear must be worn but you shall I'm sure have a night like no other! And even if you are unable to make it to the Luna bar during the evening you can sample its wonder during the day and can partake in the pool also situated in this unique bar.
www.zoukclub.com.my
www.maison.com.my
www.facebook.com/lunachilloutbar
2. Best out of town trip
With the Batu caves just a hop skip and a jump away on the metro it's a perfect little escape out of the city to see a fascinating temple with its famous 272 steps it can certainly take the wind out of you but with the numerous monkeys surrounding the temple and the views along the way you will find it passes easily. The temple is located in the side of a cave, very near the main freeway but it is easy to imagine it in its original day buried within a jungle. A must is to be around for the Thaipusam festival, the purpose is to pray and honour God in order to receive his free and unmerited favour to bestow blessings and delete wrong doings.
blog.netflights.com/2012/12/06/exploring-the-batu-caves-of-kuala-lumpur/
Another option is to head to Melaka an outstanding little town, stooped in history and culture.
blog.netflights.com/2013/01/15/visiting-malacca-in-malaysia/
3. Best local food and where to get it?
Your senses are captivated when you take a walk down Jalan Alor, the smell from the street vendors the different spices, herbs, the lights and pure amount of hustle and bustle going on around you, the atmosphere is tantalising. The first time I walked down the street I felt like a child finding it difficult to focus on any one particular place trying to take it all in, it encompasses the multi culture of Malaysia with the mixture of Indian, Chinese and Malay food the only problem could be choosing from the 40 or so street side restaurant all offering mouth watering dishes, but to name a few – Roti chanai served with curry or bean sauce……! Or the roti tissue a paper thin naan towering like a volcano and dowsed in sugar! just one of my favourites, Nasi lemak! Another dish of rice cooked in coconut milk and served with traditional Malay dishes…
However one particular restaurant, the famous Meng Kee is not to be missed serving the usuals- the roasted chicken wings, or the beef noodles, but also it offers some of the more unusual delicacies for the more adventurous people out there for example why not try the grilled sting ray or the frog leg porridge
Address:
Meng Kee, Jalan Alor (opposite Nova Hotel), Bukit Bintang, 50200 Kuala Lumpur
Opening times: 11.30am-2pm, closed Sundays
You also may like to try Bah gua served at Loong Kee which consists of compressed caramelised mince which is grilled. Delicious!!!
www.loongkee.com.my/about-brand.htm
For others who find the nasi lemak a little too much for breakfast, or some of you just wishing to have a little taste of home, do not despair for KL has a surprise for all, located in a smaller district in Jalan Delima close to Jalan Imbi there is a place named 'Levain Boulangerie & Patisserie' which is for all intense perposes is a french patisserie, you would think that you have left the tropical traits of asia and landed in some quaint hove found in most european countries, and not only do they serve the most delightful fresh croissants, pain au chocolate and muffins, they also serve good wholesome food – pastas, pizzas, soups and much more!!!
5. Why do you love KL?
As a gate way to South East Asia there is no better place to start your adventure! Slowly immersing you in to the culture, Kuala Lumpur provides something for all. As a backpacker, its a chance to get clean, meet fellow travellers and treat yourself. Whether you are there for a day, a week, or a month, perhaps you will want to shop till you drop in one of the many shopping malls, sample Chinese tea in Purple Cane Tea Houses in chinatown, visit the temples, and art galleries, dance all night long, check out the Pasar malam (night market) or head into the 'FRIM' a research centre a piece of jungle smack bang in the middle of KL, taste all the wonderful foods that makes Malaysia a beacon for food, or perhaps just drink a cup of coffee taking in the culture around you and watching the world go by! And all is easily accessible with cheap public transport, free buses will ferry you around the town while there is also the metro or monorail flying around the city. KL, is a little like marmite, people tend to have a love/hate relationship with it, however if you are willing to be open to this beautiful, chaotic, exotic city then anything is possible!!!!!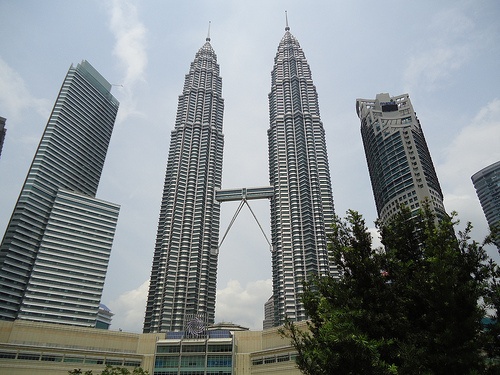 Learn More about Kuala Lumpur
Kuala Lumpur Guide, Whats on When, Sightseeing, Lifestyle & Culture, Airport Guide
Kuala Lumpur Blog Postings