[wpsr_facebook]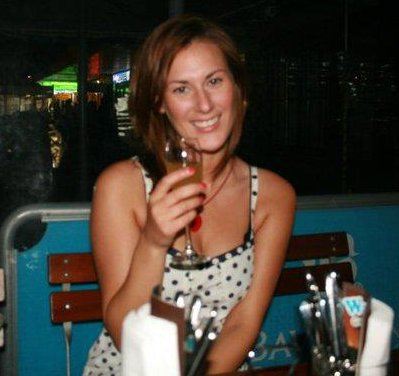 Our insiders tips series gives you tips and advice about destinations by people who live and work there. This page is about Sydney.
Stacey McGrinder – dental technician living in Sydney for 3 years
1. Best Place in city to party
Sydney has got such a great social scene. Whether it be a crazy night out in Kings Cross drinking out of tea pots in 'World Bar', or a more civilized occasion drinking cocktails in one of the many trendy bars that Surry Hill's has to offer. One of my favourite places to go has to be The 'Ivy Pool Bar & Nightclub'. I would vote this as my favourite night out in Sydney and also one of the most beautiful venues I have ever been to! The pool bar on the top floor is pretty cool as you can chill on a sun lounger with a glass of wine listening to some chill out music or you can visit the courtyard club where some of the best DJ's play great house music. This Venue is huge and each level is more spectacular than the other!
2. Why I love Sydney
I fell in love with Sydney the minute my flight landed, which was three years ago and was only supposed to be a three month holiday. I love the atmosphere, the vibe and just how beautiful the city is with its Harbour Bridge, Opera House and many great beaches. I love that you can visit Manly for the day and be surrounded by chilled out surfers and beach bum's or you can spend a day in Newtown which is very bohemian and hippy with great art shops and antique shops. There are a lot of unusual foods to be found here also due to the many different nationalities, Newtown is very multi cultural.
3. Best out of Town tip
My best out of town tip would be to hire a car and drive for a couple of hours outside Sydney to one of the famous wine yards like Hunter Valley for a wine tour. It can be such a great day out along with good weather. Be sure to book in to a B&B or hostel for the night as no point in going if you are not able to taste some of the world's best wines.
4. Best local food and where to get it
There are just too many places to go for good food in Sydney, as it is known for many famous restaurants and chefs and would be difficult to actually choose one. If it is an experience you are looking for then I would head to Sydney Fish Market. It is one of the biggest fish markets in the world and you will see some of the most bizarre looking fish ever. There is a huge selection of fish to be chosen from which can be cooked in front of you, from freshly sliced sashimi, Oysters or good old fish and chips.
5. Top Tip
As much as Sydney is a beautiful place to visit it can also be expensive too. I would definitely check the internet for free events as there are always so many different events on every weekend like all the different food markets and art markets along with a lot of free music and theatre productions. Also check out the newly renovated Contemporary Museum Of Art at Circular Quay and New South Wales National Gallery Of Art just by Hyde Park which are both free admission.
Learn More about Sydney

Sydney Guide, Whats on When, Sightseeing Lifestyle & Culture, Airport Guide
Sydney Blog Postings