Aside from Christmas and birthdays, heading on holiday is one of the most exciting times of the year. But in amongst the clothes shopping, money converting and general packing, one thing sometimes gets overlooked; holiday insurance.
Now your holiday could run smoothly, or this could be the year that it doesn't. A recent survey showed that 64% of us are planning a holiday abroad, but almost half of these, 31%, said that they wouldn't be taking out travel insurance or were still yet to decide.
However, if anything does go wrong on your holiday and you don't have the holiday insurance to cover expenses, you could find yourself in a sticky situation. So we're going to take you through the necessary things you need in Part 1 of our holiday insurance guide.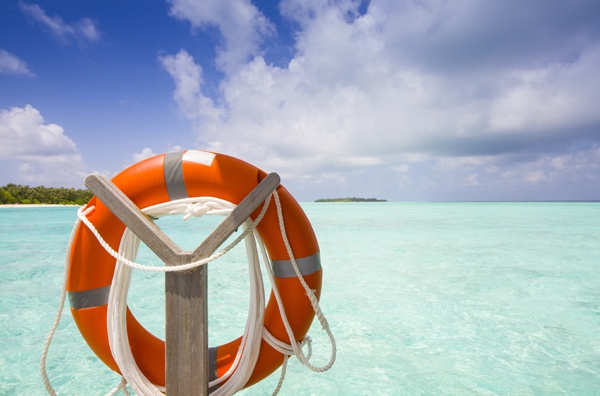 Check your insurance
Organising your holiday insurance can be a little stressful. There's a lot to go through and it's easy to miss important details. Some people may already have insurance with their banks or home insurance, so be sure to check this out before you decide to buy more.
However, this doesn't automatically make this insurance the best cover for you. Before investing in holiday insurance, shop around, as travel agents can charge four times the price of other alternatives.
On-line comparison websites are a good place to start; although, these don't always have every travel insurance company on them. For this reason, it's worth taking a look at the websites of some larger companies', so you don't miss out on a good deal. Remember, cheaper doesn't always mean better; you get what you pay for, and sometimes it pays to spend that little bit extra.
Watch out
There are many things to look out for when purchasing holiday insurance. Firstly don't leave it to the last minute. Try to buy your insurance when you've first booked your holiday, ensuring that you have cancellation cover (generally £3,000 or enough to cover the holiday cost). This is in case your holiday gets cancelled, or something goes wrong which prevents the holiday from happening.
After purchasing your insurance you should have a cooling off period, usually 14 days. During this time, if you feel that the policy isn't right and you wish to cancel or amend it, then you can do so without charge; providing that you haven't travelled or made a claim.
Also check how long your insurance lasts for. If your insurance lasts for 30 days and you're away longer, anything that happens after the 30 day period leaves you vulnerable. Some insurance companies have even been known to offer insurance that only lasts four days.
How much?
You'll also need to ensure that your holiday insurance has sufficient funds to cover all potential scenarios.
For example, if you were on a skiing holiday and you happened to injure someone or damage their property on the slopes, they could make a claim against you. Therefore it's important your insurance covers personal liability, typically up to £1m, just in case a situation like this arises.
Medical cover is a crucial part of any insurance policy. If you're visiting a part of the world where nationals have to pay for medical care, then you'll have to pay too. You can get medical cover to the value of £5m. However most recommend £2m, as this should cover all situations. Also make sure that repatriation is included, in case you need to be flown back to the UK. It's estimated that it can cost up to £45,000 to have someone flown back from the US, so it's definitely worth having.
Finally, make sure that you inform the company providing your travel insurance of any existing medical issues. We may think that keeping certain things in the dark will save us a few pounds, but if you have a severe asthma attack and require medical attention, the cost won't be covered, as the asthma already existed before the policy was taken out.
Now you know what to check for when you take out travel insurance. In Part 2, we will highlight more holiday insurance essentials that are often overlooked.
About netflights.com Travel Insurance
We offer a range of single trip and annual policies that are underwritten by White Horse Insurance Ireland Limited.
Annual travel insurance is available from 6p† per day – call 0844 692 6792*!